A NOTE FROM CHRISTINA:

This issue of The SHIFT-IT eZine is a tad tardy ... because most of the last two weeks have been filled with prep and fulfillment of our in-person visual skills trainings: Fundamentals of Interactive-Visuals and Magic Marker Retreat.
I LOVE leading these workshops and its fun to do them back-to-back for those who want to intensively and quickly hone their visual skills.
| | |
| --- | --- |
| Packed Table Full of Yummy Supplies | Christina's Graphic Recording Demo |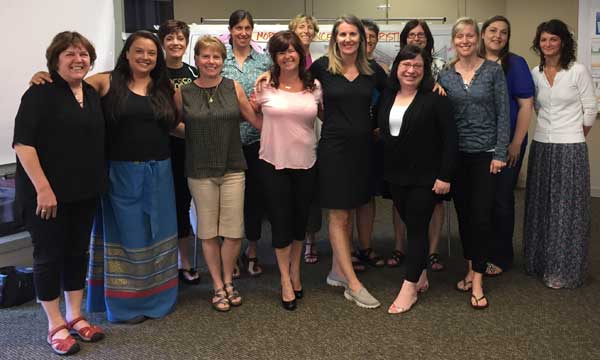 Fundamentals of Interactive-Visuals: June 2015
More Pics Here on FB
| | |
| --- | --- |
| Graphic Recording | Graphic Facilitation Practice |
| | |
| --- | --- |
| Trio of Happy Template Makers | Logic Trail Listening |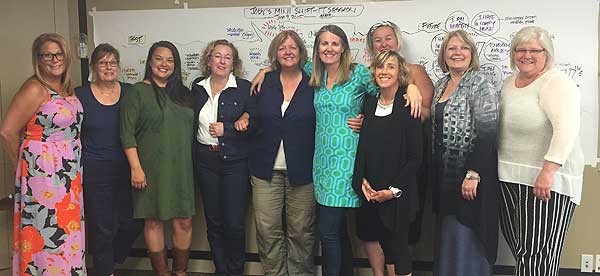 Magic Marker Mastermind: June 2015 (advanced visual skills)
Big thanks to the consultants, trainers, facilitators, coaches, communication specialists, lawyers, internal managers and leaders etc who attended. Was a delight to load your fingers with markers and have you experience the many ways to weave visuals into your work and life. Keep me posted on your developments as I'm expecting big shifts from you!
The completion of these annual in-person workshops marks the close of our 'academic year' for SHIFT-IT School. Over July my team and I will do our annual refresh of the site with fall 2015 and 2016 dates, so stay tuned for official date notifications for upcoming online and in-person events.
Yours in SHIFTing IT,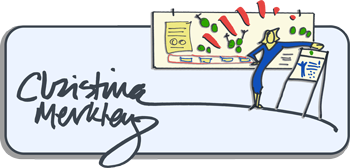 The SHIFT-IT Coach
& Visual Mentor

In Your Words: Consultant Shannon Bruce Dives Into Graphic Facilitation
LEFT WITH THE ABILITY TO DRAW, CREATE TEMPLATES AND FACILITATE/COACH IN A NEW VISUAL WAY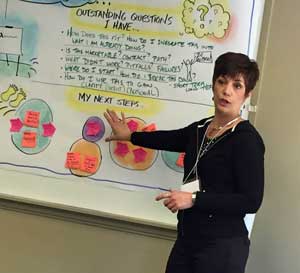 Shannon Bruce Using Her New Visual Skills
"Fundamentals of Interactive-Visuals is an excellent course for Process Workers who want to integrate other modalities of learning into their work. I left with the ability to draw, create templates, and facilitate / coach in a new visual way.
This comprehensive course is LOADED with valuable content, insights, resources, materials and skills. Christina is a generous, authentic, trustworthy guide and mentor who balances both encouragement and challenge. I'm grateful for her giving me the gift of my creativity, which has been dormant throughout my career until now."
Shannon Bruce, CPCC, PCC
Leadership Consultant and Executive Coach
Puget Sound, Washington, U.S.A.
www.storybridgecoaching.com
SHIFT-IT School: Summer Events

For Individualized Attention
BOOK CHRISTINA PRIVATELY
In-Person and Distance Options

Public classes and Home Study Kits are great, however sometimes personalized, private attention is preferred. Christina Merkley is available for one-to-one customized support on a variety of outer and inner work topics: strategic planning, business development, inner alignment, visual skills, etc.
For Organizations: Visual Process Facilitation (Strategic Planning, Teams and Conflict Resolution) and In-house Visual Skills Trainings.
For Individuals & Partners: Biz & Life Coaching and Visual Skills Training.
Availability: Some July coaching slots still available as well as September (please note that Christina takes the full month of August off for rest and replenishment)
FEATURED ARTICLE:
THE ONLY WAY OUT IS THROUGH: Visual Skills Follow-Through
To Listen Or Download Mp3 Version of This Article, Click Here.
I just finished leading 5 days of beginning and advanced trainings on working visually with groups and individuals (aka Graphic Recording, Graphic Facilitation and Graphic Coaching). As a result, a new cohort of Process Professionals are in the midst of integrating visual skills into their toolkits and practices.

Marvelee and Joleyne Doing Their First Graphic Recording ... Ever!

One of the phrases I use repeatedly in my trainings is "the only way out is through". Working visually is a distinct skill. Like any other distinct skill it requires work to learn it and to hone it. When you learned how to drive a car it took a bit of time. Well, learning how to work visually is no different, it's gonna take a bit of time to learn how to effectively drive!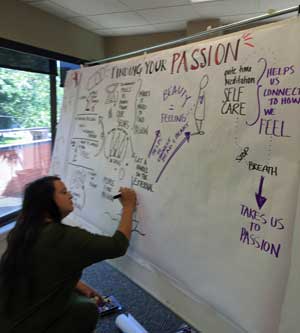 Jody In-the-Zone
So Much Happening at Many Levels:
For me, teaching visual skills is a fascinating thing; cause SO MUCH goes on at various levels that it can sometimes take people by surprise.
Not only is it physical (standing or crouching using markers and pastels on large sheets of paper or whiteboards) but its also mental (synthesizing content) emotional (feeling the tone and atmosphere) and even spiritual (creativity being set free often after years of external and internal repression).
Private and public tears are not uncommon given the work lands deep for us practitioners.
Remember to Treat Yourself KINDLY
One dynamic that I sometimes encounter in my visual skills trainings is the tendency for some folks to harshly compare and critic themselves. My heart cringes when I encounter this kind of inner violence and perfectionism - because if a person is doing that in my class they probably do it elsewhere to themselves too. And, from personal experience I know ...
ARTICLE CONTINUED ON BLOG ... CLICK HERE TO VIEW
---
For the full SHIFT-IT e-Zine Archives: Click Here
For the full SHIFT-IT Audio Library (mp3): Click Here
Christina Merkley
The SHIFT-IT Coach &
Interactive-Visuals Mentor

SHIFT-IT Coach, Inc. is a boutique training and coaching company specializing in visual process work for groups and individuals. Founded by Christina Merkley, pioneering Visual Facilitator and Coach, we work deeply with individuals, partners and conscious businesses to define and manifest what you really want. We also train Process Professionals from across the globe in our innovative ways of working. For more information visit www.shift-it-coach.com and www.visualcoaches.com.
IN THIS ISSUE:
>>Featured Article:
The Only Way Out Is Through: Visual Skills Follow-Through
---
CONNECT WITH US:
---
BLOG ENTRIES:
Looking for more rich, SHIFT-IT content? Check out my blog for recent ramblings, resources and general interest features:
The CapStone Marriage: How Millennials Are Changing the Norms of Marriage
What To Do If You've Lost Faith in Your Work, Boss or Clients
Esther Perel Video: Rethinking Infidelity
The Kardashians: And Bruce Jenner's Transition;
Some Strong Voices Expressing Their Truth on Baltimore, etc.
Let's Make It Through These Crazy Times
Tom Kenyon and the Power of Sound
The Riches of Satisfaction Interrupted
Click here to read The SHIFT-IT Blog.
---
EZINE ARCHIVES:
Browse past issues here.
Listen to the ezine here.


---
PRODUCTS: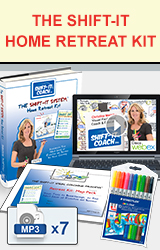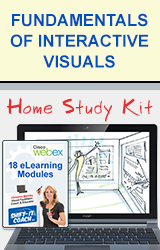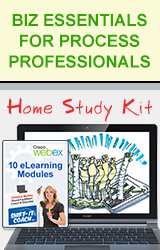 ---
Our Websites:
---
---