A NOTE FROM CHRISTINA:

Oh it's been an interesting couple of weeks for those of us interested in process work. So many issues in our world are bubbling to the surface, hopefully as part of the process of working things out to a better, higher vibe place. I'm so optimistic about where we might be headed, but the terrain is definitely bumpy as we go!
Here in Canada, besides all the other important issues bubbling (Bill C51 for instance) there has been a slew of sexual harassment cases these last months: CBC Radio's Gian Ghomeshi, the junior ski coach facing 47 charges, military sexual misconduct report and now the Toronto female news reporter standing up to the disgusting FHRITP meme.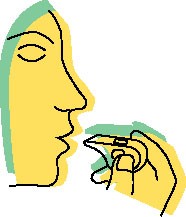 Things are heating up and it's actually nice for a change to see allegations being followed up, charges being laid, and perhaps even a shift in public awareness about these kinds of important issues. Are we in the midst of a SHIFT here? I sure hope so!
I've always wondered why sexual allegations are seemingly so hard for some organizations and people to deal with. Why first reactions are so lacking in some places. And why complainants and other whistleblowers often get wracked over the coals in a double whammy when they come forward.
Unfortunately (or fortunately depending on how I look at it) I now have new knowledge about these dynamics, watching up close as someone I respect goes through a complaint process for a sexual violation. It's not fun but its certainly educational about why these things are so difficult to change. And the fortitude one must have to follow things through to systemic change.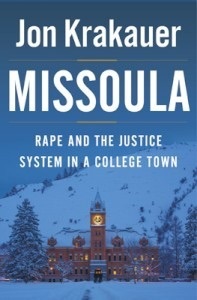 This topic overall is coming out of the closet --- celebrated author Jon Krakauer has courageously zeroed in on common dynamics in his new book, Missoula: Rape and the Justice System in a College Town. I agree with Newsweek when they write "Krakauer has done a great service by taking on this subject". It's about time that this subject comes into the light of day so we can understand it and improve it for all.
Now, on a completely different note ... I've decided to write this issue's article on the subject of working visually ... more specifically how ALL SORTS of Process Professionals can benefit by adding visual skills to their toolkit for their work with groups or individuals. And how NO, you DO NOT need to be an artist to effectively add an effective visual element to your process work. Although artists do have a role in the range of possibilities available in visual process work too.
Yours in SHIFTing IT,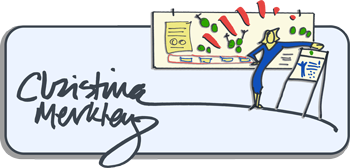 The SHIFT-IT Coach
& Interactive-Visuals Mentor

IT WAS CHRISTINA'S INTUITIVE ABILITY
TO GET TO THE HEART OF MY PROBLEMS THAT
MADE A HUGE IMPACT ON MY WORK AND LIFE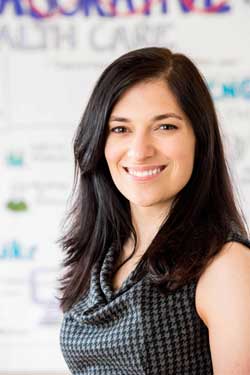 Tanya Gadsby
Graphic Recorder & Whiteboard Videos
"As a completely self-taught Graphic Recorder, over four years I'd built up a graphic recording & whiteboard video business. But I found myself feeling isolated and overwhelmed by the business side of things, and dealing with persistent issues that all artists struggle with -- that awful critical voice in my head!
Resources to address what I was struggling with were few because of how specific our industry is. Fortunately, Christina Merkley was offering a Magic Marker Retreat: a two-day intensive that focuses on the more advanced aspects of our work. She developed the agenda based on what the participants wanted -- anything from techniques, business development, confidence issues... you name it!
Over the course of two days we learned from each other; the other Graphic Facilitators and Graphic Recorders in the course had questions that I hadn't thought of, and likewise they had answers to some of my questions.
However, it was Christina's intuitive ability to get to the heart of my problems that made a huge impact on my work and life. She gently pulled the blinders off the sides of my head and we identified things I hadn't considered that were hindering my ability to grow. I've had a massive change in my outlook. I no longer feel like I'm overwhelmed and I have the tools to deal the things I'd been struggling with. Two of the exercises we went through are tacked to the wall above my office computer, where I see them every day.
Magic Marker Retreat couldn't have come at a better time, and I know Christina's a trusted resource when I need coaching in the future!"
Tanya Gadsby,
Graphic Recording & Whiteboard Videos
Victoria, British Columbia, Canada
www.drawingoutideas.ca
SHIFT-IT SCHOOL: UPCOMING COURSES


For Process Professionals and Creatives
FUNDAMENTALS OF INTERACTIVE-VISUALS®
Visual Skills for Process Work with Groups and Individuals

This professional skills training (in beautiful Victoria, British Columbia, Canada) thoroughly covers the four main ways of working visually: Studio Work, Graphic Recording, Graphic Facilitation and Graphic Coaching. Over 87% of your consulting, facilitation, training, teaching, counseling and coaching clients are Visual Thinkers - these powerful visual skills boost the effectiveness of how you work with groups and/or individuals. Also great for Illustrators, Designers, Artists and other creatives who want to expand their skills into new zones. FYI, you DO NOT have to be an artist or even consider yourself particularly artistic to do functional visual work. There is range for everyone who is interested to apply these techniques for greater efficiency, clarity and fun in your work!
***LAST IN-PERSON OFFERING OF THIS COURSE FOR A FULL YEAR***
3 Days In-person: June 4-6, 2015 * Just 20 4 Spots Left
Beautiful Victoria, British Columbia, Canada
Full Details and Online Registration
Note: Pre-requisite for Visual Coach Certification. FYI, we also have a Home Study Version of this course available at any time.
For Visual Keeners:
MAGIC MARKER RETREATS ®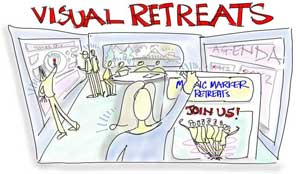 Getting your visual basics is half the equation - the other is competency and creation of a viable practice (whether you are internal or independent). This 2-day Boot Camp takes your visual practice to the next level: chock full of at-the-wall drills, project brainstorming (bring work for feedback and ideas), and identity/brand/financial coaching. Work your brain, your fingers and dissolve your resistance, all in deep community with Visual Practitioners
June 8-9, 2015
Victoria, British Columbia, Canada
* Sold Out * write [email protected] to be added to wait list
Full Details and Online Registration
Note: Pre-requisite is Fundamentals of Interactive-Visuals (or equivalent experience).
FEATURED ARTICLE:
5 WAYS NON-ARTISTS CAN WORK VISUALLY TOO
To Listen Or Download Mp3 Version of This Article, Click Here
Working visually in Process Work with groups and individuals is growing rapidly. Having been a practitioner for over 20 years (a teacher for 15 of those years) I often encounter people who are really attracted to the visual way of working but are worried they can't do it because they "aren't artists".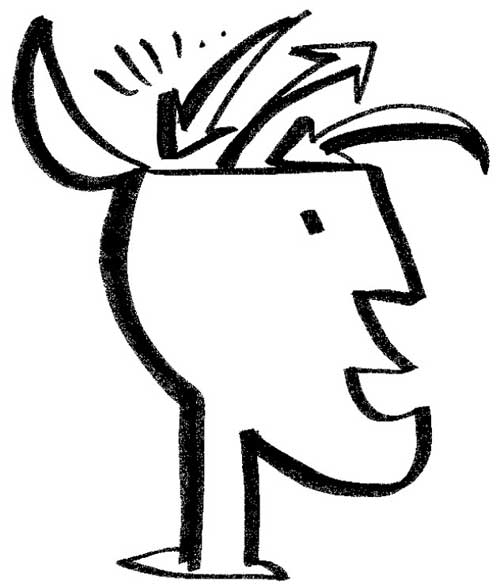 It's a shame when people allow this limiting mindset to stand in the way of them using a methodology that they resonate with and one that can positively serve the populations they work with. And totally unnecessary too, as I'm here to tell you that you DO NOT need to be an artist to do effective visual process work.

Here's are 5 ways that non-artists can work visually too:

ARTICLE CONTINUED ON BLOG ... CLICK HERE TO VIEW
---
For the full SHIFT-IT e-Zine Archives: Click Here
For the full SHIFT-IT Audio Library (mp3): Click Here
Christina Merkley
The SHIFT-IT Coach &
Interactive-Visuals Mentor

SHIFT-IT Coach, Inc. is a boutique training and coaching company specializing in visual process work for groups and individuals. Founded by Christina Merkley, pioneering Visual Facilitator and Coach, we work deeply with individuals, partners and conscious businesses to define and manifest what you really want. We also train Process Professionals from across the globe in our innovative ways of working. For more information visit www.shift-it-coach.com and www.visualcoaches.com.
IN THIS ISSUE:
>>Featured Article:
5 Ways Non-Artists Can Work Visually Too
---
CONNECT WITH US:
---
BLOG ENTRIES:
Looking for more rich, SHIFT-IT content? Check out my blog for recent ramblings, resources and general interest features:
Learn Graphic Facilitation: Four Spots Left In British Columbia Training
Some Strong Voices Expressing Their Truth on Baltimore, etc.
Let's Make It Through These Crazy Times
Tom Kenyon and the Power of Sound
The Riches of Satisfaction Interrupted
Visual Coaching Tools: 3 Examples Plus Other Goodies
Christina Merkley Bio: Right Brain Journey
Visual Coaching 2015 Certification: Final Week to Apply
Finding Vivian Maier: Fascinating Creative Journey Even After Death
Heather Martinez: Visual Practitioner Story
Click here to read The SHIFT-IT Blog.
---
EZINE ARCHIVES:
Browse past issues here.
Listen to the ezine here.


---
PRODUCTS: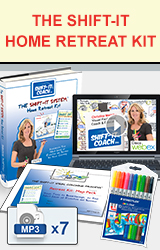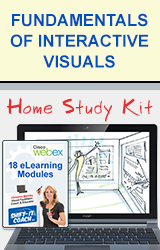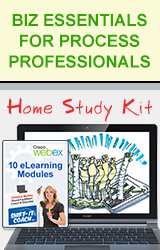 ---
Our Websites:
---
---