A NOTE FROM CHRISTINA:

How are you holding up during these activating and accelerating times we are in? I'm deep into contemplating the state of our world and what the heck is going on. And, given that larger context, how best to direct my attention, skills and time?!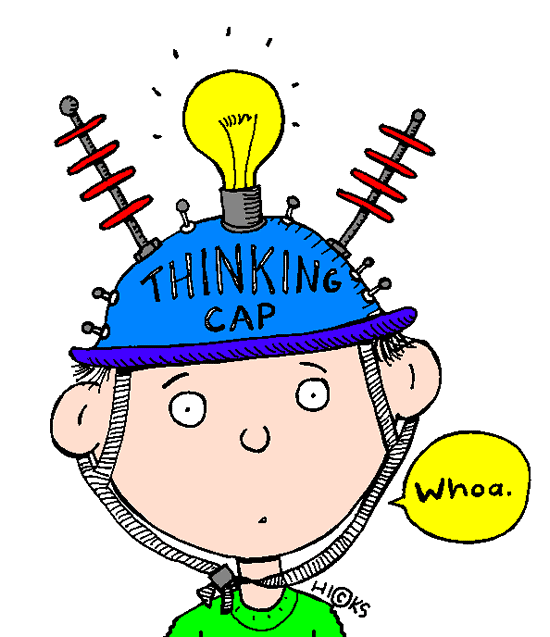 The crazy financial systems (how DOES another trillion dollars go missing?!). Attacks leading to super quick anti-terrorism bills (watch out civil liberties and privacy). Police brutality, protests and the increasing militarization of cities. Chemical companies trumping local citizen votes around environmental protections. Big pharma and governments making vaccine protocols mandatory. Wars in the Middle East continually ongoing with funds and organizing coming from where? (how does ISIS and its savagery bounce up like that? And don't get me going on the usurping of the feminine origins of that name). Ugggghhh. Uggghhh. And more uggghhh.
However, as a Strategic Planner, Facilitator, Coach and spiritual person ... I take solace in the knowledge that sometimes things have to get worse before they get better. Before the clarity of what is truly desired can be reached and organized around. And, making things visible ... truly drawing them out, is a step in creating a better solution. We gotta SEE what we are dealing with and we gotta get clear on our vision, actions and resistance too.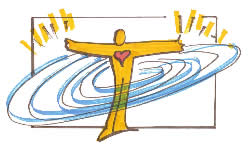 There is one thing I take solace in and that is the incredible people I have the privilege of interacting with everyday. Decent, smart, kind, knowledgeable, dedicated people who have great brains and big hearts. And courage, dedication and hopefully perseverance.
Who are working diligently in the areas they care about. In positions within big companies, institutions and governments. In schools, not-for-profits and other ventures. In small businesses and solopreneurships.
There is an army of white hats out there. And if you are reading this, you are one. Today's article is for you ... the individuals slogging it out in the trenches, many in positions as various types of Process Workers. Doing what we can to create decent lives for ourselves and to be of service to others and to create needed systemic change too. All of us doing our little parts CAN turn the Titanic ... we have to!
Yours in SHIFTing IT,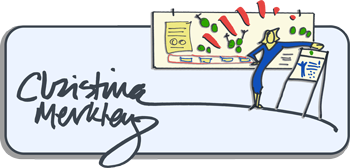 The SHIFT-IT Coach and Graphic Facilitation Mentor
NOW MY VISUAL WORLD IS DIVIDED INTO 2 PARTS:
BEFORE AND AFTER TRAINING WITH YOU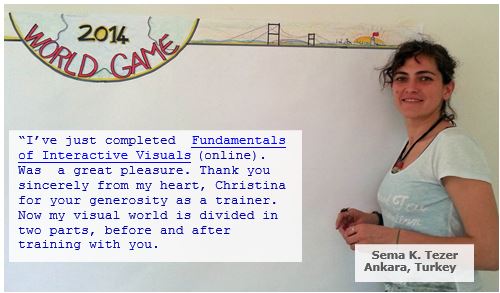 Professionally organized. Clearly informed to participate effectively;
Highly detailed materials, perspectives, techniques, methods, samples, videos and other resources;
Gave me a wide perspective about how can I integrate my landscape architecture, drawing, coaching, team facilitation and training skills;
Satisfied my left brain: What the distinctions of the work are: recorder, facilitator, coach. What my strengths and weaknesses are. What my vision as a Visual Practitioner is and what I want to create for my practice here in Turkey and why. My next steps all wrapped up in a visual action plan;
And my right brain jumped in to the depths of the visual ocean with Christina's leadership: listening, being in the moment, creativity, sharing, generosity, integrity, professionalism, vulnerability, flexibility, openness to learning, spirituality and alignment with visual / metaphorical world inside of me...
Fundamentals of Interactive-Visuals was a birthday present from my dear boss. I would attend the online seminars and then excitedly share ideas with my work team. With their curiosity and support I am integrating visuals into the consulting, training and coaching work we do with our clients. This has so exceeded my expectations ... I'm on my way!"
Sema K. Tezer
Ankara, Turkey
Denge Merkezi Training and Consultancy
Visual Practitioner
SHIFT-IT SCHOOL: UPCOMING COURSES


For Process Professionals and Creatives
FUNDAMENTALS OF INTERACTIVE-VISUALS®
Visual Skills for Process Work with Groups and Individuals

This professional skills training (in beautiful Victoria, British Columbia, Canada) thoroughly covers the four main ways of working visually: Studio Work, Graphic Recording, Graphic Facilitation and Graphic Coaching. Over 87% of your consulting, facilitation, training, teaching, counseling and coaching clients are Visual Thinkers - these powerful visual skills boost the effectiveness of how you work with groups and/or individuals. Also great for Illustrators, Designers, Artists and other creatives who want to expand their skills into new zones. FYI, you DO NOT have to be an artist or even consider yourself particularly artistic to do functional visual work. There is range for everyone who is interested to apply these techniques for greater efficiency, clarity and fun in your work!
***LAST IN-PERSON OFFERING OF THIS COURSE FOR A FULL YEAR***
3 Days In-person: June 4-6, 2015 * Just 20 7 Spots Left
Beautiful Victoria, British Columbia, Canada
Full Details and Online Registration
Note: Pre-requisite for Visual Coach Certification. FYI, we also have a Home Study Version of this course available at any time.
For Visual Keeners:
MAGIC MARKER RETREATS ®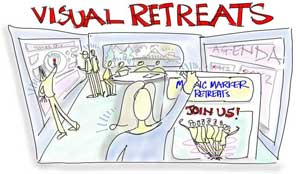 Getting your visual basics is half the equation - the other is competency and creation of a viable practice (whether you are internal or independent). This 2-day Boot Camp takes your visual practice to the next level: chock full of at-the-wall drills, project brainstorming (bring work for feedback and ideas), and identity/brand/financial coaching. Work your brain, your fingers and dissolve your resistance, all in deep community with Visual Practitioners
June 8-9, 2015
Victoria, British Columbia, Canada
* Sold Out * write [email protected] to be added to wait list
Full Details and Online Registration
Note: Pre-requisite is Fundamentals of Interactive-Visuals (or equivalent experience).
FEATURED ARTICLE:
LET'S MAKE IT THROUGH THESE CRAZY TIMES
To Listen Or Download Mp3 Version of This Article, Click Here
I've been chewing my way, as many of us have, through the crazy going ons of late in our world (financial strife, wars, violence, militarization of communities, disease, environment degradation, etc). The SHIFT is upon us ... its make or break time. Are we going to evolve to a higher level of being in this world... or not? I say yes, let's do it ... how about you?!
Process Workers Of All Types Are Needed: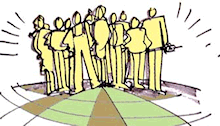 Process Workers are people who work to make bad, challenging or in flux things ... better. They are the people amongst us who are drawn to the silver lining, to the brighter place that lies beyond ... to making the world a better place, through the slice that they have influence within.
Their influence may be larger --- like a leader of a country or region, a political party, a corporation or ministry. Or their influence may be more discreet, like a department head, manager, team leader or teacher.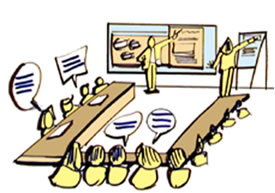 They may be facilitators, coaches, counselors and the like who have been formally trained in process work.
Or, the informal influencers in networks, communities and families whom others naturally turn to for support and encouragement.
I've been drawn to Process Work for all of my adult life. And, in my roles as facilitator, coach and teacher I've had the honor of working with many groups and individuals grappling with change. And been privy to mentoring other Process Professionals.
When a Process Worker Gets Bummed Out:
While change work can be very inspiring and rewarding, it can also be very tiring and discouraging too. It takes a special breed of person to go where dissatisfaction exists with the intent to uplift and shift. To delve into problems hoping that, through the process, energy will change and solutions will emerge. Sometimes going where angels fear to tread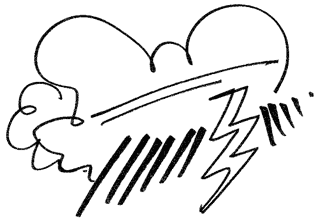 During these activating times, I do my best to not get overwhelmed and therefore immobile. Can't accomplish my service mission if my mindset is taken over by constant doom and gloom. But I also don't want to be a naive Pollyanna and overlook the seriousness of our predicament either.
When the going gets tough, there are a few concepts that give me solace ... that help me rally myself to keep going and to have an optimistic spirit about our chances for success.
Here are my thoughts that soothe me ...
ARTICLE CONTINUED ON BLOG ... CLICK HERE TO VIEW
---
For the full SHIFT-IT e-Zine Archives: Click Here
For the full SHIFT-IT Audio Library (mp3): Click Here
Christina Merkley
The SHIFT-IT Coach &
Interactive-Visuals Mentor

SHIFT-IT Coach, Inc. is a boutique training and coaching company specializing in visual process work for groups and individuals. Founded by Christina Merkley, pioneering Visual Facilitator and Coach, we work deeply with individuals, partners and conscious businesses to define and manifest what you really want. We also train Process Professionals from across the globe in our innovative ways of working. For more information visit www.shift-it-coach.com and www.visualcoaches.com.
IN THIS ISSUE:
>>Featured Article:
Let's Make It Through These Crazy Times
---
CONNECT WITH US:
---
BLOG ENTRIES:
Looking for more rich, SHIFT-IT content? Check out my blog for recent ramblings, resources and general interest features:
Tom Kenyon and the Power of Sound
Graphic Facilitation In British Columbia: Last Day for Early Bird on Training
The Riches of Satisfaction Interrupted
Graphic Facilitation Training in Canada: Early Bird Ends Monday
Visual Coaching Tools: 3 Examples Plus Other Goodies
Christina Merkley Bio: Right Brain Journey
Visual Coaching 2015 Certification: Final Week to Apply
Finding Vivian Maier: Fascinating Creative Journey Even After Death
Heather Martinez: Visual Practitioner Story
International Forum of Visual Practitioners: My Recent Reflection Article
Christina's Left-Brain Journey to Date
Click here to read The SHIFT-IT Blog.
---
EZINE ARCHIVES:
Browse past issues here.
Listen to the ezine here.


---
PRODUCTS: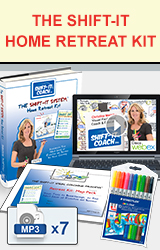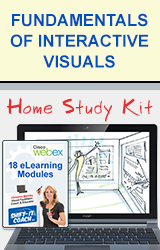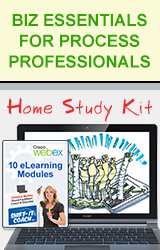 ---
Our Websites:
---
---