A NOTE FROM CHRISTINA:
Spring has super sprung here in beautiful Victoria, British Columbia Canada. Blossoms are everywhere ---hanging from trees and sprouting up from the ground. And trees, big and small, are bursting into leaf.
It's beautiful and boy oh boy am I (and apparently JJ too) allergic this year. We are both sneezing away! A small price to pay for such beauty though.

On this holiday weekend I've chosen to share my Right-Brain journey ... the companion piece to the Left-Brain journey I shared last issue. This story shares the more personal, emotional and feminine side of my path - including my kundalini rising and energy alignment and consciousness work of the last few years.
It's a little vulnerable to share, especially with those who are new to me or strictly coming from a business background. However I feel I must share this other side of my journey too, to be congruent and give equal merit.
On another note, next week the 2015 cohort of Visual Coach Certification begins with our online training series. Attendees so far are from North America, Germany and our first participant from China!
One of the big joys of my life is sheparding the spread of Visual Coaching ... a good way to be of service and bring more light in as our world so needs it!

If you are just finding out about this innovative program or are a last minute fence sitter, get on down and join us! It's a powerful, stimulating and fun program filled with sharing, camaraderie and good work in the world. You'll be glad you did.
Yours in SHIFTing IT,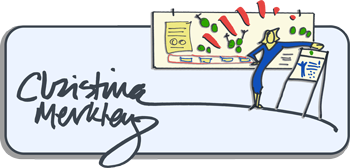 The SHIFT-IT Coach
& Interactive-Visuals Mentor
A SUPERB WAY TO DIP YOUR TOE INTO
THE WORLD OF WORKING VISUALLY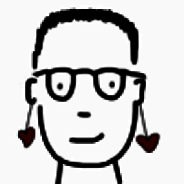 Amy Sparks
Graphic Facilitator / Recorder
"Fundamentals of Interactive-Visuals is a superb way to dip your toe into the world of working visually. Christina covers all the bases: from best ways to hang an enormous piece of paper, to ways to draw people and icons quickly, to deep insights into things that stop us from doing the work we want to do.
After taking this online training, I am starting to find work in the field. Just the other day I pulled out her checklist of things to bring to a graphic recording session. So basic yet so helpful!
I also have great respect for Christina's work as a coach. She really knows how to listen and encourage people. It was great to witness and experience that via SHIFT-IT Online.
And a side note-- I appreciate that she's up-front about being a proponent of the Law of Attraction. Some of you that are reading this might, like me, be a bit put off by it. Don't be. Christina is incredibly respectful of a wide variety of views.
She's a master at this work and generously shares all she knows. I'm grateful for all I have learned from her."
Amy Sparks
Graphic Facilitator / Recorder
Minneapolis, Minnesota
http://www.avisualspark.com/
SHIFT-IT SCHOOL: UPCOMING COURSES


For Process Professionals Who Work With Individuals:
2015 VISUAL COACH CERTIFICATION®

10-Weeks Online: April 7 - June 9, 2015
Tuesdays Noon-1:30 pm Pacific

For coaches, counselors, therapists and others who work deeply with individuals. Add the power and innovation of Visual Coaching to your professional practice. Includes advanced Visual Coaching techniques, use of my SHIFT-IT System® with your clientele (17 visual maps), guidance in the 'template-izing' of your own intellectual property, plus marketing and biz development support.

Last Chance: We Start Tuesday, Apply Now!


New 2015 Cohort Forming
Apply Now!
Two Pre-requisites: SHIFT-IT Online and Fundamentals of Interactive-Visuals (or equivalent experience).
For Process Professionals and Creatives
FUNDAMENTALS OF INTERACTIVE-VISUALS®
Visual Skills for Process Work with Groups and Individuals
This professional skills training (in beautiful Victoria, British Columbia, Canada) thoroughly covers the four main ways of working visually: Studio Work, Graphic Recording, Graphic Facilitation and Graphic Coaching. Over 87% of your consulting, facilitation, training, teaching, counseling and coaching clients are Visual Thinkers - these powerful visual skills boost the effectiveness of how you work with groups and/or individuals. Also great for Illustrators, Designers, Artists and other creatives who want to expand their skills into new zones. FYI, you DO NOT have to be an artist or even consider yourself particularly artistic to do functional visual work. There is range for everyone who is interested to apply these techniques for greater efficiency, clarity and fun in your work!
3 Days In-person: June 4-6, 2015 * Just 20 17 Spots Left
Beautiful Victoria, British Columbia, Canada
EARLY BIRD ENDS APRIL 20TH
Full Details and Online Registration
Note: Pre-requisite for Visual Coach Certification.
For Visual Keeners:
MAGIC MARKER RETREATS ®

Getting your visual basics is half the equation - the other is competency and creation of a viable practice (whether you are internal or independent). This 2-day Boot Camp takes your visual practice to the next level: chock full of at-the-wall drills, project brainstorming (bring work for feedback and ideas), and identity/brand/financial coaching. Work your brain, your fingers and dissolve your resistance, all in deep community with Visual Practitioners.
June 8-9, 2015
Victoria, British Columbia, Canada
* Sold Out * write [email protected] to be added to wait list
Full Details and Online Registration
Note: Pre-requisite is Fundamentals of Interactive-Visuals (or equivalent experience). Follows June 4-6 FIV for those who want back-to-back instruction (make the most of your travel to Victoria).
For Individualized Attention
BOOK CHRISTINA MERKLEY JUST FOR YOURSELF
In-Person and Distance Options

One-to-one Business & Life Coaching and Visual Skills Mentoring tailored just for you on a range of outer and inner topics.
For Individuals: Private Training, Private Coaching and now new Distance BodyTalk Sessions.
For Organizations: Process Facilitation (Visioning, Strategic Planning and Harmony Interventions) and In-house Trainings.
FEATURED ARTICLE:
CHRISTINA'S RIGHT-BRAIN JOURNEY TO DATE
To Listen Or Download Mp3 Version of This Article, Click Here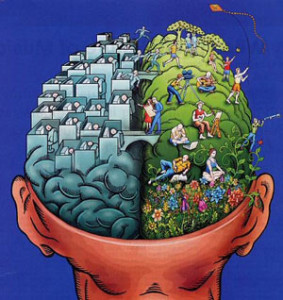 A few posts ago I shared my left-brain journey. Now I'm going to share my right-brain journey. Not as a narcissistic exercise or true confessions but rather to hopefully be of help and service to others. And to give equal attention and merit to the right-brain sides of ourselves, which often gets short shrift or even derogatory treatment in our left-brain dominant world.
If you aren't sure about the distinctions between left and right brain, check out previous article on this topic here.
Basically the left-brain is the rational, logical and linear side of us. While the right is the emotional, intuitive and embodied side.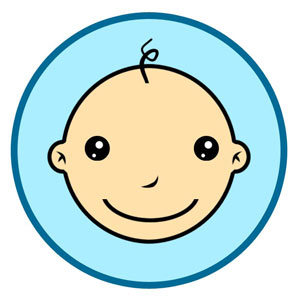 The Early Years:
Let's go waaayyyyy back, like to the moment of birth, LOL. I just seemed to be born with an extra layer of sensitivity. The family folklore is that I was born silent, so the doctor went to give me a little slap to make sure all was ok ... and I cried out before his hand reached me. Story of my life ... the observer who can feel the vibes in the room as they physicalize.
Like many people who eventually carve out careers as Process Professionals, I was a 'sensitive' child. Or at least that is the not-always-so-nice word used to describe me ... 'you are too sensitive', 'stop being so sensitive' etc.
It was only much later, thanks to Elaine Aron (whom I met in San Francisco as she was researching her breakthrough material: The Highly Sensitive Person) that ...
ARTICLE CONTINUED ON BLOG ... CLICK HERE TO VIEW
---
For the full SHIFT-IT e-Zine Archives: Click Here
For the full SHIFT-IT Audio Library (mp3): Click Here
Christina Merkley
The SHIFT-IT Coach &
Interactive-Visuals Mentor

SHIFT-IT Coach, Inc. is a boutique training and coaching company specializing in visual process work for groups and individuals. Founded by Christina Merkley, pioneering Visual Facilitator and Coach, we work deeply with individuals, partners and conscious businesses to define and manifest what you really want. We also train Process Professionals from across the globe in our innovative ways of working. For more information visit www.shift-it-coach.com and www.visualcoaches.com.
IN THIS ISSUE:
>>Featured Article:
Christina's Right-Brain Journey to Date
---
CONNECT WITH US:
---
BLOG ENTRIES:
Looking for more rich, SHIFT-IT content? Check out my blog for recent ramblings, resources and general interest features:
Visual Coaching 2015 Certification: Final Week to Apply
Finding Vivian Maier: Fascinating Creative Journey Even After Death
Heather Martinez: Visual Practitioner Story
International Forum of Visual Practitioners: My Recent Reflection Article
Christina's Left-Brain Journey to Date
Graphic Coaching: Come Learn the Niche Within the Niche
Aaron Johannes:
Certified Visual Coach Congratulations
Click here to read The SHIFT-IT Blog.
---
EZINE ARCHIVES:
Browse past issues here.
Listen to the ezine here.


---
PRODUCTS: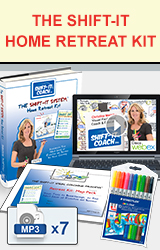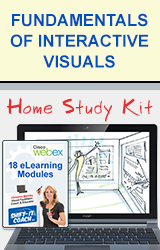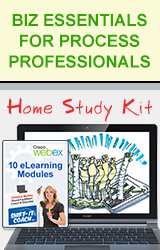 ---
Our Websites:
---
---