It's my pleasure to welcome Aaron Johannes from Vancouver, British Columbia, Canada to the ranks of Certified Visual Coach®.
Aaron is a lifelong learner and teacher, specializing in curriculum development for adults — specifically for people with disabilities and those who support and care for people with intellectual disabilities as family members or staff.
He is Director of Inclusive Learning and Research at Spectrum Society, a division that hosts and delivers workshops, training, facilitation, and also supports self advocate co-leaders. And workshops for staff in the disability field who are terrifically under-trained and under-supported yet somehow still do terrific things.
An accomplished Graphic Recorder and Graphic Facilitator, Aaron holds a Master's degree in Integrated Studies from Athabasca University, specializing in equity studies and adult education. He is currently a PhD candidate with The Taos Institute (partnered with Tilberg University), with this research focus:
What are some ways adults with intellectual disabilities have found to participate as leaders in their lives, groups they are part of and in their communities and what aesthetic, artistic and relational processes and accommodations related to emergent literacy might support their leadership mission(s)?
In Aaron's words, here are the three populations he's attracting to his Visual Coaching practice:
Diverse Populations – I've used Visual Coaching and The SHIFT-IT System® with people with disabilities and their family members.  As one of two dads in a LGBTQ family I am particularly interested in folks like us.
Leadership for Social Good – as a veteran innovator with three decades of experience developing programs, designing curricula, supporting staff teams, mentoring leaders, engaging communities (including entrepreneurs) and trying to push the envelope of what's possible and sustainable I am really excited with these SHIFT-IT tools to support all kinds of leaders.
Academic Planning – I love research methodologies and helping people plan successful completion of graduate work.  There can seem like a lot of reasons to let go of a dream of a degree, and we can turn them all around!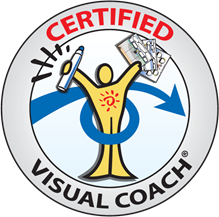 Contact Info:
Aaron Johannes
New Westminster, British Columbia, Canada
http://imagineacircle.com
Certified Visual Coach Directory
Info on Visual Coach Certification®
An absolute pleasure Aaron to welcome you to the ranks of Certified Visual Coach. Congratulations! I trust your Visual Coaching skills and The SHIFT-IT System® will be a wonderful asset to the important work you do, both organizationally and personally!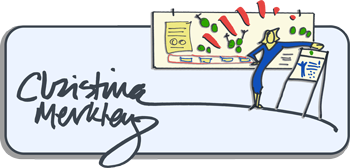 The SHIFT-IT Coach and Interactive-Visuals Mentor