A NOTE FROM CHRISTINA:

| | |
| --- | --- |
| As you read this eZine (if you are reading it on the day it is published) I am at spectacular Machu Picchu in Peru. Today is my 49th birthday. I'm in the midst of a 3-day sightseeing excursion. Then I'm participating in a week long spiritual retreat led by pioneering ethnobotanist Dennis McKenna. | Machu Picchu, Peru |
As someone who holds containers for other people ... I'm excited to be held myself by other capable practitioners. In addition to Dennis and his team, there is shaman Wayra, who over the course of the retreat will conduct 3 ceremonies, with integration days in between. I hope you will send your etheric good wishes, if you are so inclined. As its deep Inner Work I'm engaged in and I'll take all the good vibes I can get, thank you!



Tulum, Mexico

In 2012, I had remarkable experiences with shaman Christina Sol (see My Right Brain Journey). It's taken this long to integrate them. Or, at least I feel I have integrated them enough to take my next steps, this time in South America.

Now I'm on Inca territory, having been on Mayan land in Mexico back in January. Trusting the journey, step by step.
In Christina's ceremonies, I had the insight that these methods could be helpful for some of my SHIFT-IT clients, particularly those who have entrenched resistance and/or trauma around what it is they say they want for themselves (their vision). They are having 'trouble at the border' (alignment issues) around what they want to be, do or have. It's premature to say whether creating some sort of Peruvian SHIFT-IT tour is in the works. However, I'm open to seeing what might unfold.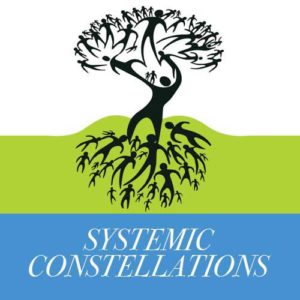 Another modality that I'm drawn to lately is Systemic Constellations. I first encountered Constellations back in San Francisco when I was going to grad school in the mid-1990s.
This niche work has progressed A LOT during the last 20+ years, spreading from family applications (Orders of Love) into organizational, coaching and mystic arenas ... anywhere there is a system embedded within a larger system.
This fall I'm enrolled in a facilitator training program in Systemic Constellations via The Human Systems Institute in Portland, Oregon. I've organized my own extensive training schedule so I can attend, which is a mini-miracle in itself.
I'm not sure yet if I'll add a distinct Systemic Constellations offering to my services. Or, if I'll just weave aspects of it into my pre-existing work. It's too soon to say. But I'm excited about what I sense about the potential of the modality and it being resonant with what I do in my private practice and with my groups. You can learn more about Systemic Constellations in the article below.
See you in a few weeks when I return from Peru. I'll most likely share about my experiences in future issues and/or in my Practical Energy Work courses.
Yours in SHIFTing IT,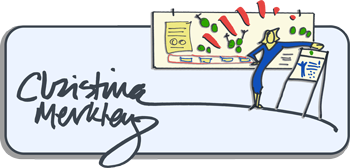 The SHIFT-IT Coach
& Process Skills Mentor
In Your Words: Tracy Knutson, Uses Her Coaching & Graphic Facilitation Skills On A Daily Basis
TRACY KNUTSEN: SKILLED PROCESS PROFESSIONAL
FROM FORT QU'APPELLE SASKATCHEWAN
ADDS WORKING VISUALLY TO HER PRACTICE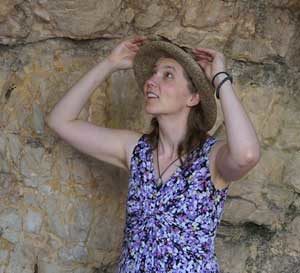 Tracy Knutson
Certified Visual Coach &
Skilled Process Professional
"I was introduced to the concept of graphic facilitation many years ago through the use of PATHS and MAPS with individuals who have disabilities and their support networks. Through this work, I gained a sense of both the practicality of this modality as well as the 'magical' side of working visually, which whetted my appetite for more knowledge and skills.
As a process professional and light worker that supports individuals, groups and families, I was eager to find someone who could teach this approach in more depth, help me to understand where the magic in visual work lies and show me how to intentionally bring it forward. Living in central Canada, I began my search for a course to improve my graphic facilitation skills that was accessible online and found Christina! I began working with Christina through her Fundamentals of Working Visually course and immediately found a kindred spirit. I have since gleefully run the gamut of her offerings, making my way through her online Shift-It course, Visual Coaching Certification and Practical Energy Work. I am currently winding my way through the Business Essentials for Process Professionals Home Study course.
Christina brings a unique mix of skill, knowledge and deep wisdom to her teaching and coaching that can only be offered by someone who has done significant process, growth and healing work for themselves. She continues to courageously walk the path of her own inner and outer work and deeply understands the vulnerability, strength and gifting that lies within each person she works with.
I use the skills, knowledge and awareness I have developed through working with Christina on a daily basis, whether it is applying graphic facilitation approaches with clients, coaching people with the SHIFT-IT system, supporting clients who are working through healing from trauma or calling forward elements from Practical Energy Work for my own journey. Christina's mix of proven facilitation and coaching methods combined with both quantum approaches and ancient wisdom is cutting edge and I am thrilled to be part of the network of professionals who are taking this work forward into the world. I extend great love and gratitude to Christina for sharing her gifts and for spring-boarding my life and livelihood beyond what I could have imagined!"
Tracy Knutson
Certified Visual Coach &
Skilled Process Professional
[email protected]
SHIFT-IT School: Classes, Products & Mentoring

ANNUAL SUMMER SALE
Coming Soon!
August 4 - 8, 2017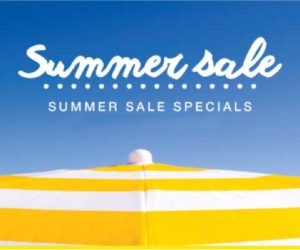 Ready for your next round of professional and personal growth?! FYI our annual Summer Sale is right around the corner: August 4-8, 2017. Save big on upcoming fall courses, private training and private coaching. Our current times are calling us to all step up as Process Professionals. Get the education, support and community you need to fulfill your unique service mission during these times of change on precious planet Earth.
More Details Coming Soon!
FEATURED ARTICLE:
SYSTEMIC CONSTELLATIONS
Ok, a little warning to start with. Those of you in my client base who are more Left Brained (and I love you), you may want to take a pass on this particular article, haha. As I'm going to write about a method that is decidedly more Right Brained.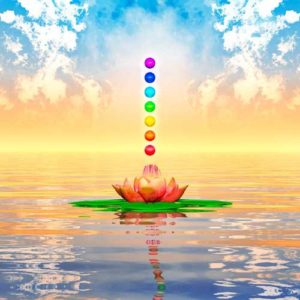 Some of my readers know that back in 2012 my personal growth took a quantum leap, literally. I had what is known as a kundalini awakening (you can read about it here in more depth if you care to). No, it's not the yoga.
I was already pretty attuned to 'energy' before the kundalini hit (most of us who work with groups and individuals are, even if we don't consciously recognize it).
From years of recording, facilitating and coaching, I could literally 'feel' and 'sense' when something was wonky in the room. And who was off, and sometimes why. And I learned how to listen and follow my internal guidance about what to do about it. And ask for invisible help when I didn't know what the heck to do next.
I grew to love those moments when I and my clients got stuck ... because I had learned to not freak out about it. And to turn it over to a 'higher intelligence', wait and trust. Something would inevitably emerge that would get us past the road block and get us rollin' again.
Sometimes it was an insight that came through me (that wasn't there just a moment before). More often it emerged from my clients. If I was working with a group, someone within that group popped up with something catalytic and we were off and running.

If was working with an individual, some aspect of them would pop up, either bluntly or gracefully, and would be the turning point to move us into new territory.
This business about 'turning it over' and 'trusting innate intelligence' has grown in me over time. It heightened after the kundalini roared through me. I continuously been developing a skill in it, even though ultimately, it's not really 'me' doing it. And I've sought out teachers, methods and systems to help me wrap my head and heart around it.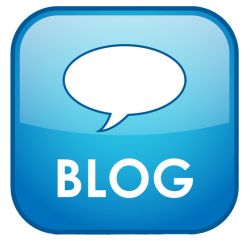 I've written about these various teachers, methods and systems in my eZine and blog throughout the years (Process Work, Deep Democracy, Matrix Energetics, BodyTalk, Non-Duality, etc.).
I've found another one recently in Systemic Constellations, a modality that I've chosen to study this fall via The Human Systems Institute in Portland, Oregon, USA.
I first encountered this work back in ...
ARTICLE CONTINUED ON BLOG ... CLICK HERE TO VIEW
---
For the full SHIFT-IT e-Zine Archives: Click Here
For the full SHIFT-IT Audio Library (mp3): Click Here




SHIFT-IT Coach, Inc. is a boutique training and coaching company specializing in visual and energetic process work for groups and individuals. Founded by Christina Merkley, pioneering Visual Facilitator and Coach, she works deeply with individuals, partners and conscious businesses to define and manifest what you really want. Christina also trains Process Professionals from across the globe in her innovative ways of working. For more information visit www.shift-it-coach.com and www.visualcoaches.com.

Christina Merkley
The SHIFT-IT Coach &
Process Skills Mentor
IN THIS ISSUE:
>>Featured Article: Systemic Constellations

---
CONNECT WITH US:
---
BLOG ENTRIES:
Looking for more rich, SHIFT-IT content? Check out my blog for recent ramblings, resources and general interest features:
Two eCommunities for Your Outer/Inner Balance
Alina Gutierrez Mejia: Montreal Facilitator Employs Visual Tools With Groups And Individuals
Heather Martinez: Thumbs Up For This Skilled Lettering Teacher
Cynthia Stone: Colorado Therapist Overcomes Burnout, Cancer And Family Loss To Finally Build Her Creative Private
Where Tech is Headed for Process Professionals and Humanity
Chicago Learning And Performance Consultant Mary Mcguinness Adds Visual Coaching To Her Repertoire
Visual Coaching: Coach Does, Client Does ... Or Both!
In Your Words: Congrats To Newly Minted Visual Coach Lisa Dymond
Advanced Visual Skills: Two Upcoming Opportunities To Expand Your Reach
Inspiring Examples of Deep Inner Work
Click here to read The SHIFT-IT Blog.
Click here to read The SHIFT-IT Blog.
---
EZINE ARCHIVES:
Browse past issues here.
Listen to the eZine here.


---
PRODUCTS: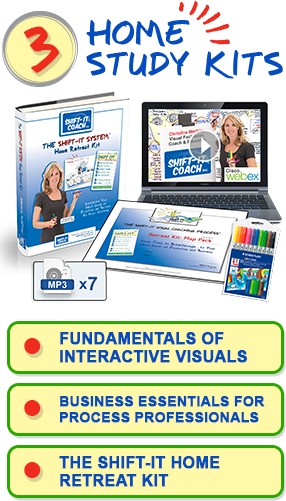 ---
Our Websites:
SHIFT-IT Coach, Inc
www.shift-it-coach.com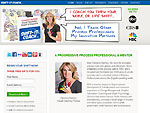 ---
---
Visual Facilitation
www.makemark.com