A NOTE FROM CHRISTINA:
Been a busy fall so far ... all our fall programs are up and running: SHIFT-IT Online, Fundamentals of Interactive-Visuals Online and Magic Marker Retreats (November, March and June).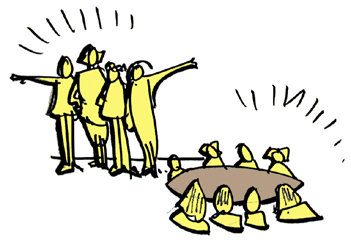 I want to bring particular attention to the upcoming Magic Marker Retreat ... November 7-8 here in misty Victoria, British Columbia, Canada. There's a ONE TIME ONLY SPECIAL on that particular retreat, given I've only left a month lead time to get the word out. Sooooo, if now is the right time for advanced visual skills support and biz building, come join us! You'll bust through to your next level, while in community with other supportive Process Professionals. These retreats are super powerful experiences!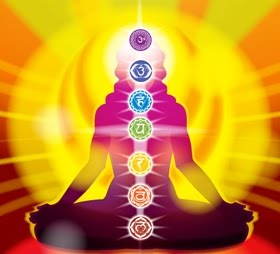 Talking about super powerful experiences, my kundalini experiences have been continuing of late ... two in the last six weeks. As old junk in my body/mind/spirit system gets cleaned out to make way for higher frequencies.
It's a fascinating experience albeit a little weird at times (spontaneous movements of the arms, legs and mid-regions). A whole lot of 'quakin' and shakin' going on, as a colleague jokes. Thankfully I've got good, informed support around me as I go through this transformational change. Am intrigued where this will lead!

May your own journey through these powerful shift times be smooth, graceful and fun. Here's to manifesting your own vision, mission and purpose!
Yours in SHIFTing IT,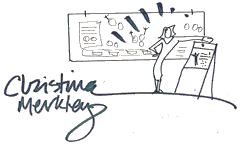 Christina Merkley,
The SHIFT-IT Coach
and Interactive-Visuals Mentor
I REALLY APPRECIATE YOUR ONGOING SUPPORT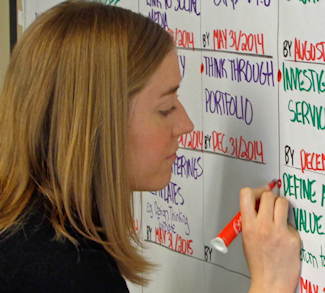 Jill Langer
Visual Facilitator
"Christina, I just wanted to say I really appreciate your ongoing support and commitment to help me get to where I am going. You always seem to know just what to say. You are a phenomenal coach and I am very fortunate to have the opportunity to learn from you and to be coached by you. You have helped me to find my way; to rediscover parts of myself that I had buried deep down and helped me to see opportunities that I couldn't see before for who I am and what I can give back to the world ... and for that I am very grateful.
I just want to send a big "THANK YOU" your way although thank you doesn't seem like quite enough."
Jill Langer
Visual Facilitator & Instructional Design
Calgary, Alberta, Canada

SHIFT-IT SCHOOL: UPCOMING COURSES


FOR BEGINNERS OR REPEATERS
FUNDAMENTALS OF INTERACTIVE-VISUALS®
Visual Skills for Process Work with Groups and Individuals
Over 87% of your facilitation, coaching, training and consulting clients are visual thinkers - learn powerful visual skills to boost the effectiveness of how you work with them. This professional skills training thoroughly covers the four main applications of working visually with groups and individuals so you can add these powerful tools to your own process toolkit: studio work (charts & videos), graphic recording, graphic facilitation and graphic coaching. Both online and in-person options available. Attracts folks from across the English speaking world - your Visual Tribe!
9 Weeks Online: Oct 6 - Dec 10, 2014 *Just 20 1 Spot Left
Video Webinars: Mondays & Wednesdays, noon-1pm Pacific
9 Weeks Online: Feb. 23 - April 29, 2015 *Just 20 17 Spots Left
Video Webinars: Mondays & Wednesdays, noon-1pm Pacific
3 Days In-Person: June 4-6, 2015 * Just 20 19 Spots Left
Video Webinars: Mondays & Wednesdays, noon-1pm Pacific
Full Details and Online Registration
Note: Pre-requisite for Visual Coach Certification. FYI, Repeater Option available for those who have taken this program before and desire another round.
*** Special Workshop in Regina, Saskatchewan, Canada
FUNDAMENTALS OF WORKING VISUALLY®
In-House Workshop for Educators, Facilitators or other Process Professionals
In or near Central Canada? FYI, I'm bringing my fundamental skills workshop to Regina, SK on December 11-12 (brrrrr!). This is a private workshop arranged by consultants in the area, however they are open to others joining in, a great opportunity to receive your skills closer to home. More Details.
New Advanced Offering!
MAGIC MARKER RETREATS®

Getting your visual basics is half the equation - the other is competency and creation of a viable practice (whether you are internal or independent). This 2-day Boot Camp takes your visual practice to the next level: chock full of at-the-wall drills, project brainstorming (bring work for feedback and ideas), and identity/brand/financial coaching. Work your brain, your fingers and dissolve your resistance, all in deep community with your visual tribe.
Each Retreat Custom Designed to Needs of Attendees:
Nov. 7-8, 2014, Victoria, British Columbia, Canada* Just 7 4 Spots Left
March 26-27, 2015, Victoria, British Columbia, Canada* Just 7 5 Spots Left
June 8-9, 2015, Victoria, British Columbia, Canada* Just 7 6 Spots Left
Full Details and Online Registration
Note: Pre-requisite is Fundamentals of Interactive-Visuals (or equivalent experience).
SHIFT-IT ONLINE®
7 Weeks Online: Feb. 7 - March 21, 2015
Video Webinars: Saturdays, 10-11:30 a.m. Pacific
Ready to get what you want?! My signature coaching group - gets you what you next want in your personal and/or professional life. You develop a crystal clear vision, unravel your resistance ... and rapidly SHIFT your world. Practical real-world strategic planning coupled with leading-edge energy alignment --- all in my innovative 'Visual Coaching' style. Join this supportive community with other like-minded SHIFTers from across the globe. The SHIFT-IT Home Retreat Kit® with 17 visual maps is included, plus handy Repeater Option for those joining us again!
Full Details and Online Registration
Note: Pre-requisite for Visual Coach Certification. FYI, Repeater Option available for those who have taken this program before and are ready for your next shift.
Apply For 2015 Cohort Now
VISUAL COACH CERTIFICATION®
10-Weeks Online: April 7 - June 9, 2015
Tuesdays Noon-1:30 pm Pacific

| | |
| --- | --- |
| Become a Certified Visual Coach®. For coaches, counselors, and therapists from around the globe. Add the power and innovation of Visual Coaching to your own professional practice. Includes advanced Visual Coaching techniques, use of my SHIFT-IT System® with your clientele (17 visual maps), guidance in the 'template-izing' of your own intellectual property, plus marketing and biz development support. | |
Two Pre-requisites: SHIFT-IT Online and Fundamentals of Interactive-Visuals (or equivalent experience).
PRIVATE MENTORING WITH CHRISTINA
In-Person and Distance Sessions (via web conferencing).

Public workshops are wonderful, however sometimes only private attention will do. Book me as your private coach, mentor and champion ... to clarify and align to your Next Self. Custom sessions tailored just for you and your circumstances: Private Training and Private Coaching.
Next Step: Email [email protected] to request Exploratory Chat.
FEATURED ARTICLE:
TIPS FOR WEBSITE CREATION AND REFRESH
To Listen Or Download Mp3 Version of This Article, Click Here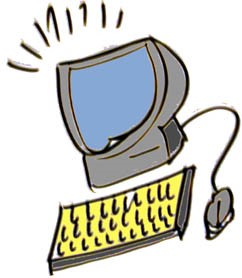 One of my clients left her scientific career in the summer, to pursue her passion for Graphic Recording full-time. As such, one of her first strategies upon leaving (after taking a few weeks to decompress, relax and have some fun) was to dive in and work on her identity, brand and refresh her website ... to better reflect who she is now.
She's been using Biz Essentials for Process Professionals and some additional Coaching Sessions with me to educate and guide her through this important process. Been a great use of me and I've really enjoyed her progress. As websites are top of mind lately, here's a few tips to navigate this key task:
DECIDE UPON INFRASTRUCTURE:
I suggest before you launch a new site (or refresh an existing one) you first begin with the end in mind by considering these important questions ....
Click Here to Continue Reading
---
For the full SHIFT-IT e-Zine Archives: Click Here
For the full SHIFT-IT Audio Library (mp3): Click Here
OUTER AND INNER COACHING: Distance and In-Person
In the scheme of things, life is short. It's a shame not to live it in alignment with who you truly are. I have successfully SHIFTed to a life of authenticity, creativity and abundance that is congruent with who I am. Let me assist you in doing the same via private coaching (either by distance or in-person).
My clientele are passionate individuals who deeply desire the manifestation of their Full Selves. Most want to get their 'special it' into the world (entrepreneurs, biz owners, leaders, teachers, consultants, facilitators, trainers, coaches, therapists, visual practitioners, etc.).
I employ a customized blend of both Outer (left brain) and Inner (right brain) approaches that get you firmly into the reality of what you want. Eliminate confusion, resistance and procrastination. Enhance clarity, alignment and flow.
Stop splitting your energy - create a congruent life that works for you and help the planet in the process!
ADD "WORKING VISUALLY " TO YOUR OWN PROCESS TOOLKIT:
Are you a process professional with a creative bend? Are you intrigued with the visual way I work with my clients? I've trained hundreds of facilitators, consultants, trainers and now coaches, counselors, social workers, etc from around the globe. Learn fundamental visual skills that you can use in your own work with groups and individuals. Come join the visual tribe!
Christina Merkley
The SHIFT-IT Coach &
Interactive-Visuals Mentor

SHIFT-IT Coach, Inc. is a boutique training and coaching company specializing in visual process work for groups and individuals. Founded by Christina Merkley, pioneering Visual Facilitator and Coach, we work deeply with individuals, partners and conscious businesses to define and manifest what you really want. We also train Process Professionals from across the globe in our innovative ways of working. For more information visit www.shift-it-coach.com and www.visualcoaches.com.
IN THIS ISSUE:
>>Featured Article:
Tips for Website Creation and Refresh
---
CONNECT WITH US:
---
BLOG ENTRIES:
Looking for more rich, SHIFT-IT content? Check out my blog for recent ramblings, resources and general interest features:
[Magic Marker Retreats] They're Here ...
Moving Into Life Maps Today on Shift-it Online
[Learn Visual Process Skills] Online Cohort Starts Tomorrow ...
Visual Skills Workshop in Regina, Saskatchewan, December 11-12
JJ and I Support Orange Shirt Day
Scared to Work Large and Be Seen
How to Shift From Consulting to Coaching
It's Here: New Explainer Video About My Holistic Practice
Click here to read The SHIFT-IT Blog.
---
EZINE ARCHIVES:
Browse past issues here.
Listen to the ezine here.


---
PRODUCTS:
Biz Basics For
Process Professionals Home Study Kit

The SHIFT-IT Home Retreat Kit®
---
Our Websites:
---
---