It's not too late to add the power of working visually to your own process toolkit this season! These skills are also referred to as Graphic Facilitation, Visual Facilitation, Graphic Recording, Scribing, etc. Join fellow consultants, facilitators, trainers, coaches, speakers, therapists, managers and other Process Professionals from around the globe in this leading-edge training.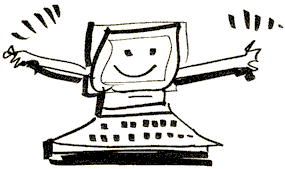 ONLINE VERSION:
This is the online version of my popular professional skills training. Attendees from across the globe participate. No travel required, learn from the comfort of your own environment.
ONLINE WEBINARS: WITH VIDEO RECORDINGS
Oct. 6 – Dec. 10, 2014
Mondays & Wednesdays, noon-1 pacific
(1pm mountain, 2pm central, 3pm eastern,
Europe: Evenings, AustralAsia: Early Mornings)
WE START TOMORROW, LAST-MINUTE JOINER WELCOME!
Just 20 1 spots left!
FOR FULL DETAILS AND ONLINE REGISTRATION:
I look forward to training you in the visual way of working and introducing you to your international visual tribe!
Yours in Visual Expansion!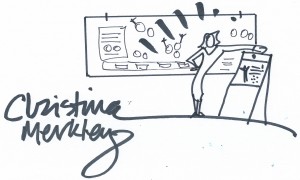 Christina Merkley
The SHIFT-IT Coach & Interactive-Visuals Mentor
P.S. Handy 'Repeater Option' available for those who have taken before (whether in-person or online).
P.P.S. Are you new to the visual way of working? For a good preliminary overview of these innovative skills, see Complementary Info Webinar.
P.P.P.S. Already have base training under your belt? Want more advanced mentorship? For support in small groups with other Process Professionals, see Magic Marker Retreats.  For private support see Visual Apprenticeship and Private Coaching with Christina.
---