Back in 2002, when I returned to Canada after being gone a decade in San Francisco … I pretty much knew everyone in the Graphic Facilitation community in North America and Europe who was an independent practitioner, given it was that small and niche back then.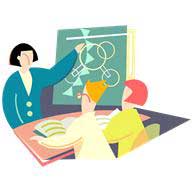 Having moved back to my hometown of Victoria, British Columbia (located on a beautiful island on the west coast of Canada) it was then that my role as an educator, teacher and mentor really ramped up in earnest.
Both as a NECESSITY — because working visually wasn't very well known in my new region, so I had to increase understanding about this new, innovative way of working.
And as a LOVE — because I had fallen in love with working visually, and just couldn't shut up about it or stop integrating it into everything I was doing (not only my corporate, governmental and not-for-profit work with groups, but also my passion of process work with individuals in coaching and personal growth).
EDUCATION AND TRAINING:
That early journey involved the creation of multiple info-loaded sites, using internet marketing techniques (long before others), doing lots of speaking and educational events and also training other Process Professionals in my hard won visual skills (cause when other consultants, facilitators, trainers, coaches, etc got a look at the way I worked they wanted to learn how to do it too). My first trainings were only available in-person … and then online options were eventually added too (when web conferencing technology improved).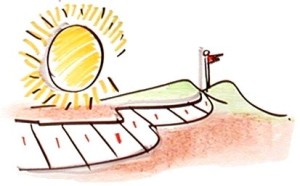 Flash forward to now and I look back in amazement over my journey and the concurrent amazing growth of the visual way of working across the globe too. No longer a little niche from California, this way of working has taken the world by storm! I have proudly mentored many hundreds (and many more indirectly via the practitioners I have trained). And the future of this pragmatic, uplifting and fun methodology is very bright!
WITH GROWTH COMES DIVERSITY:
With growth, comes diversity. There are now more places to get visual education and support than there used to be. Some decent and some bad. And, there are more visual practitioners who exist, at varying levels of development, who require higher-level education, support and community.
PROCESS INTEGRATION IS ITS HIGHEST CALLING:
I feel that my differentiator in the visual marketplace is two-fold: I have been around a long time and have a solid track record both as a teacher and a practitioner (20+ years across the full spectrum of visual applications).
And secondly, my adherence (some would say fanaticism) to integrating your visuals properly into PROCESS!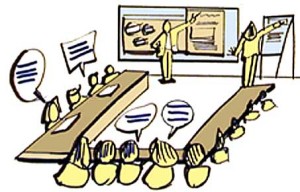 In my opinion, working visually at its finest IS NOT about art, doodles and pretty pictures (although drawing is an important component to some extent) but rather its about using visual methods to draw out the good, bad and ugly that is going on within groups and individuals on our planet and skillfully reflect that back to them — so they can effectively SEE what is going on and make informed decisions about collaboration, action and change.
INTRODUCING NEW ADVANCED SUPPORT FOR PROCESS WORKERS:
I have offered various incarnations of advanced support over the years, most under the Magic Marker banner.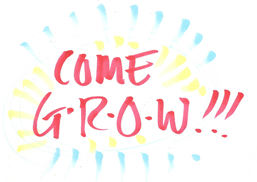 This year, I'm getting straight to the yummy, intensive, personalized retreats that Process Professionals learning to effectively use visual skills have loved best. And I'm sprinkling three over the months ahead, so you can take as many as you like (to focus on what your current priorities are in visual skill and biz development). And I'm keeping them SMALL and in-person (only 7 people) … in order to ensure attention and depth.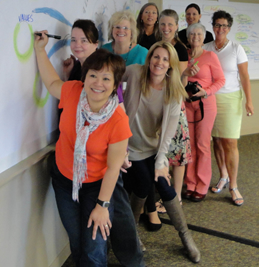 NOVEMBER 7-8, 2014: 7 5 Spaces Left
(20% Kick Off Special for November)
March 26-27, 2015: 7 Spaces Left
June 8-9, 2015: 7 Spaces Left
MORE INFO, TESTIMONIALS AND REGISTRATION
It's WONDERFUL timing to ride the visual waves that are sweeping our world. Its still niche, but this effective methodology is finally getting the recognition, understanding and excitement it richly deserves. And it's fascinating to see which areas of process work it will next enter..
The November retreat has a 20% special on it (to kick things off … and to inspire quick action, given I've booked the facility with only a month to get the word out!). We'll be cozily working away in the Victoria Executive Centre as the misty rains of the West Coast pitter patter on the sidewalks outside. Marking our host Michele's whiteboards as she plies us with warm tea and goodies.
I look forward to three wonderful retreats with fabulous people and interests. See you soon!
Yours in expansion,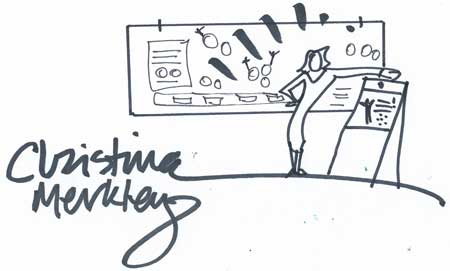 Christina Merkley
Interactive-Visuals Mentor
& The SHIFT-IT Coach
P.S. These Magic Marker Retreats are not for beginners to the visual way of working.  Fundamentals of Interactive-Visuals (or equivalent experience) is required.
P.P.S. For SHIFT-IT School's full calendar of events, products and private coaching, click here.
---