A NOTE FROM CHRISTINA:
It's a fascinating time of catalytic change. My regular drumbeat of classes is proceeding this season plus all sorts of new stirrings are going on inside of me, literally hammering to get out (ouch).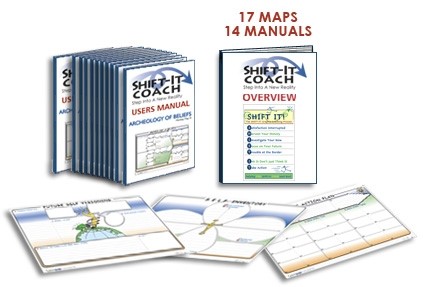 The SHIFT-IT Online cohort is up and running. All introduced to each other and to the SHIFT-IT Visual Coaching System® ... working their way through the various Visual Maps and the insights, ahhas and shifts they bring. I've written today's article on an interesting phenomenon regarding the maps. It's about how those with native languages other than English respond to them. They know English, but given its not their primary language some interesting things happen in terms of emotional processing when they use their native language, let alone the universal language of visuals!
I've also got another course launch right around the corner, on Monday. It's Fundamentals of Interactive-Visuals (the online version) that teaches powerful visual skills to professionals who work with groups and individuals (aka Studio Work, Graphic Recording, Graphic Facilitation and Graphic Coaching). Also a good course for illustrators, designers, artists and other creatives (another way to use your artistic chops).
So jump right in if you wanna get these valuable visual skills into your process toolkit. We'd love to have you join the great cohort that is forming now from all over the world.
And, soon I'll be constructing a few new things I've been wanting to get to: a monthly drop-in webinar for my Interactive-Visuals eCommunity (see P.P.S. below), a gift BodyTalk series for Process Professionals (so folks can understand more about this fascinating new methodology I'm into), plus getting my XinaMerk art line launched. Whew, no wonder that darn kundalini keeps coursing through me, I'm literally on fire darn it with all these things wanting to be created!




BodyTalk by Distance
Consciousness Based Healthcare
That's the scoop for now. Enjoy today's issue and I'll see you in two weeks with another installment. May your own shift process be a smooth one!
Yours in SHIFTing IT,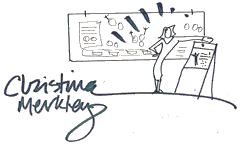 The SHIFT-IT Coach
and Interactive-Visuals Mentor
P.S. You Might Benefit From Currency Exchange:

Canadian currency (which my services and products are all in) is significantly low at the moment (30% lower than the US greenback right now). Being an oil producing country, we are getting hammered by current oil manipulations and strategies. Soooooo, if you are American (or in another country that has higher currency than Canada, now is a great time for you to nab a spot in a class or product from me (it is WAY LESS given the exchange differences). See www.xe.com to check how your currency stacks up against Canada's.
P.P.S. INTERACTIVE-VISUALS eCommunity: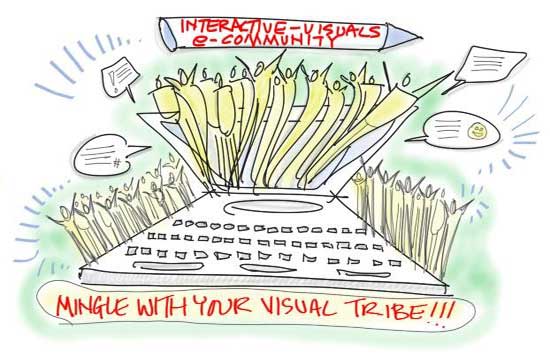 Are you a past grad of one of our visual programs?  If so, you qualify for entry to our new Interactive-Visuals eCommunity (a complimentary online forum for grads of our various visual programs).
My assistant, Patricia has sent invites to all known grads. Contact her at [email protected] if you can't find yours.
Introduce yourself to the fascinating folks from across the globe who, like you, are weaving visuals into your work and mission. Share resources, receive support and mingle with your Visual Tribe!
RIGHT FROM THE BEGINNING I KNEW
I WAS IN THE RIGHT PLACE
"I can't describe how grateful I am that I invested in Christina's Fundamentals of Interactive-Visuals. What an amazing course. Right from the beginning I just knew I was in the right place. Even though I had been doing Graphic Facilitation and Graphic Recording sporadically over the years my confidence was low and I knew I would benefit from boosting this (together with my skills) as my business started to grow. One of the best things about the course were the drills we were given between classes which Christina then provided feedback on. I learned so much, it has given a tremendous boost to my practice, not just in terms of what I am delivering for clients but also in how I communicate what I do and attract clients to my business. Thanks so much Christina, I'm so glad I found you when I did!"
Emer O'Leary
Graphic Facilitator and Trainer
Edinburgh, United Kingdom
www.emeroleary.com
SHIFT-IT SCHOOL: UPCOMING COURSES


For Beginners Or Repeaters:
FUNDAMENTALS OF INTERACTIVE-VISUALS®
Visual Skills for Process Work with Groups and Individuals
This professional skills training (fully online) thoroughly covers the four main ways of working visually: Studio Work, Graphic Recording, Graphic Facilitation and Graphic Coaching. Over 87% of your consulting, facilitation, training, teaching and coaching clients are Visual Thinkers - these powerful visual skills boost the effectiveness of how you work with groups and/or individuals. This is the online version of my popular fundamentals training (no travel required). Attracts folks from across the English-speaking world - your Visual Tribe! Fully recorded, if you miss classes or want to watch at a time more convenient for you.
Live: 9 Weeks Online: Feb. 23 - April 29, 2015 * Just 20 9 Spots Left
Video Webinars: Mondays & Wednesdays, noon-1pm Pacific
3 Days In-person: June 4-6, 2015 * Just 20 17 Spots Left
Beautiful Victoria, British Columbia, Canada
Full Details and Online Registration
Note: Pre-requisite for Visual Coach Certification. FYI, Repeater Option available for those who have taken this program before and desire another round.
For Process Professionals Who Work With Individuals:
2015 VISUAL COACH CERTIFICATION®

10-Weeks Online: April 7 - June 9, 2015
Tuesdays Noon-1:30 pm Pacific

For coaches, counselors, therapists and others who work deeply with individuals. Add the power and innovation of Visual Coaching to your professional practice. Includes advanced Visual Coaching techniques, use of my SHIFT-IT System® with your clientele (17 visual maps), guidance in the 'template-izing' of your own intellectual property, plus marketing and biz development support.


New 2015 Cohort Forming
Apply Now!
Two Pre-requisites: SHIFT-IT Online and Fundamentals of Interactive-Visuals (or equivalent experience).
For Visual Keeners:
MAGIC MARKER RETREATS ®

Getting your visual basics is half the equation - the other is competency and creation of a viable practice (whether you are internal or independent). This 2-day Boot Camp takes your visual practice to the next level: chock full of at-the-wall drills, project brainstorming (bring work for feedback and ideas), and identity/brand/financial coaching. Work your brain, your fingers and dissolve your resistance, all in deep community with Visual Practitioners.
June 8-9, 2015
Victoria, British Columbia, Canada
*Just 7 1 Spot Left
Full Details and Online Registration
Note: Pre-requisite is Fundamentals of Interactive-Visuals (or equivalent experience). Follows June 4-6 FIV for those who want back-to-back instruction (make the most of your travel to Victoria).
FEATURED ARTICLE:
NEAT OBSERVATIONS ABOUT CLIENTS USING VISUAL COACHING TEMPLATES IN THEIR NATIVE LANGUAGE, OR NOT.
As per usual, we have a great cohort in SHIFT-IT Online (online coaching group using my Visual Maps to aid professional and personal shifts). I run this program twice a year and it's also a pre-requisite for Visual Coach Certification (for coaches, therapists and other helping professionals to work visually with their own clients and use my tools in their own practice).
Background on Visual Coaching and SHIFT-IT:
| | |
| --- | --- |
| Back in 2002 as a pioneer in Visual Coaching, I started to run SHIFT-IT groups out of my living room in Victoria, British Columbia, Canada and local hotels. Then I added a tele-conferencing option as most of my clients were in different geographies and didn't want to travel. We couldn't see each other, but we could hear each other (and I could direct them how to use my SHIFT-IT Kit while they participated from their home). | Working on SHIFT-IT Maps |
Technological Advancements:
Flash forward several years and the telephone has been replaced by web conference (you can read about my shift to working visually in a previous post here). Participants use their computers to connect from the comfort of their own homes. I love it as we can actually SEE each other and the visual coaching templates too!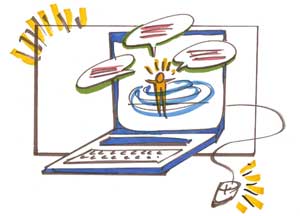 Its not in-person (nothing replaces that) but it is a really good alternative. Working this way allows me to hold a good space for folks from across the English-speaking world in which to shift their worlds. And, I get to introduce them to each other, which is wonderful because they co-lead the experience with me as we go along by their sharing.
Fascinating Options for Multi-Lingual Participants:
In our current cohort we have North Americans plus participants with German, Dutch and Columbian heritages (you can join us still, dive in, we'd love to have you). Having just completed the Life Maps assignment, we had a fascinating conversation about how the maps FEEL different depending on whether they were written in one's native language or not. And how the doodles and drawings are a language onto themselves. It appears that ...
ARTICLE CONTINUED ON BLOG ... CLICK HERE TO VIEW
---
For the full SHIFT-IT e-Zine Archives: Click Here
For the full SHIFT-IT Audio Library (mp3): Click Here
Christina Merkley
The SHIFT-IT Coach &
Interactive-Visuals Mentor

SHIFT-IT Coach, Inc. is a boutique training and coaching company specializing in visual process work for groups and individuals. Founded by Christina Merkley, pioneering Visual Facilitator and Coach, we work deeply with individuals, partners and conscious businesses to define and manifest what you really want. We also train Process Professionals from across the globe in our innovative ways of working. For more information visit www.shift-it-coach.com and www.visualcoaches.com.
IN THIS ISSUE:
>>Featured Article:
Neat Observations About Clients Using Visual Coaching Templates In Their Native Language, or Not.
---
CONNECT WITH US:
---
BLOG ENTRIES:
Looking for more rich, SHIFT-IT content? Check out my blog for recent ramblings, resources and general interest features:
[Tree Change Dolls] A Sign Of An Important Shift In Perceptions Of Female Beauty For Little (And Big) Girls
[Attention Visual Thinkers] Online Graphic Facilitation Training Starts Monday
[Balance To My Digital World] The Many Moods Of Victoria'S Shoreline
Learn Graphic Facilitation, Graphic Recording: & Other Visual Methods To Work Effectively With Groups & Individuals
[Certified Visual Coach] Congrats To Jocelyn Ring
The Transforming Effects of Choas and Pressure
Inspiring Mind Food: 77 Year Old 'Mighty Murphy" Deadlifts Twice Her Weight
Click here to read The SHIFT-IT Blog.
---
EZINE ARCHIVES:
Browse past issues here.
Listen to the ezine here.


---
PRODUCTS: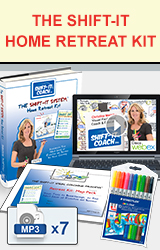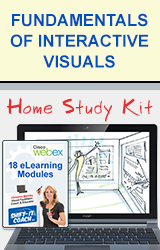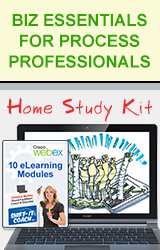 ---
Our Websites:
---
---