It has snuck up on me these last years — working virtually with my SHIFT-IT clients and those I mentor in visual skills.
I do occasionally travel and some clients do travel to me here in beautiful Victoria, British Columbia Canada … however, the majority of my work nowadays involves working with folks from around the English speaking world, all while sitting in front of this: my high speed computer, my digital tablet (Wacom Cintiq, 22 inch) and web conferencing technology (I like and use WebEx).
These are the new tools of my coaching and teaching trade. I use them to coach my private clients. To lead my online classes. And to mentor my Graphic Facilitation, Graphic Recording and Graphic Coaching students.
Nothing beats being able to work in-person (I viscerally love the feel of working on paper at-the-wall with markers). And I do still work in-person with clients too. However working virtually is a good alternative option for those who can't (or don't want) to physically travel. Really cuts down on our carbon footprint.
The Vision and Developmental Steps to Working Virtually: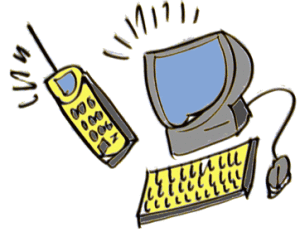 This digital lifestyle was once only a vision/dream. Back in 2002 when I moved back home to Vancouver Island after almost a decade in San Francisco … I wished that technology would allow me to keep in visual touch with my coaching clients back in California. As I was hashing out what would eventually become Visual Coaching … I worked with my clients by phone (sending them my visuals afterwards). But I always craved a truly interactive way to work with them visually, despite our geographical distance.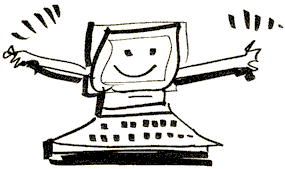 Skype came along, but screen sharing wasn't an option, so we could only see each others heads. But eventually web conferencing technology and digital tablets caught up to the vision in my mind. We could not only see each others faces, but my clients could also see, up close, the visual maps I create as we speak.
Thank you all you brilliant tech types who have made all this stuff so people like me and my clients can use it! What remarkable strides you have made over this last decade. Its truly astounding times we live in! And thank you Rachel Smith, from The Grove Consultants, for your support with my emerging tablet skills (her Virtual Graphic Facilitation Workshop is a good one).
Bonus Manifestation: Dog Ownership
A bonus of being home more is finally being able to have a dog. Those of you who connect with me via webinar, you know who JJ is. My teenie 3.5 lb Yorkshire Terrier who's on my lap while I work.
Drawbacks to the Digital Lifestyle: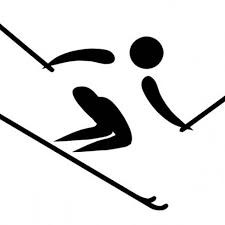 However there are drawbacks to this digital lifestyle … primarily issues about being more sedentary. I can only sit for so long given an old tailbone injury (ski and skate falls as a kid … worsened from falling on my arse dramatically when facilitating). Also, I sometimes feel chained to my desk (working by phone it's much easier to roam). And, if I don't build in regular movement, my body balloons in ways that are shocking (what do you mean I can't sit all day without having consequences … not fair!). Soooooo, regular physical activity is a MUST.
Nature as Much Needed Balance:
JJ and I are very fortunate, given the gorgeous terrain we live in. Every day we get away from the indoors world and escape into nature, often to a rocky beach just a few blocks away. Victoria's shoreline has changing moods. Always beautiful whether she's misty, sunny or somewhere in between.
Thank you Victoria for being SO BEAUTIFUL and for bringing much needed balance to my life. Your nature softens the digital world I'm increasingly operating in. I truly appreciate you!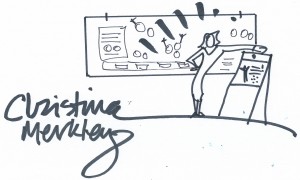 The SHIFT-IT Coach and Graphic Facilitation Mentor
P.S. Want to learn Graphic Facilitation, Graphic Recording and other ways to work visually with groups and individuals? Awesome! Check out my online courses, online coaching … and in-person private training if you wanna come hike Victoria's pretty beaches too!