A NOTE FROM CHRISTINA:
Oy vey ... the SHIFT is happening fast and furious nowadays isn't it!? Seems time is so condensed and transformation is happening at such a rapid pace. Which is a great thing but it's often 'hold onto your hats' as we get whiplash moving through it!
We (my assistant Pat and I) had a fascinating process this last week with a whirlwind of various activities. Some related to learning and witnessing of how to (and how not to) be in one's Grounded, Powerful Strength (GPS).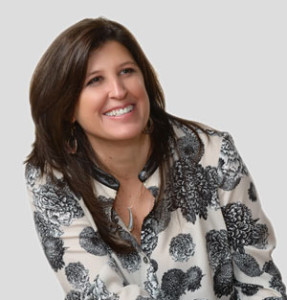 Lisa Merlo Booth
Relationship Coach /
Couples Therapist
That GPS phrase is from Lisa Merlo Booth, committed relationship coach and couples therapist. This week Lisa and I recorded a powerful interview with her on the topic of 'The New Power Paradigm' for inclusion in SHIFT-IT Online and a new course I'm developing. Lots of straight talk about how to come from a true sense of equality in the world. Instruction on how to not be 'one up' or 'one down' but come from a grounded place of mutuality with whomever one is interacting with.
And also how to properly protect yourself when the going gets rough (not everyone is going to come from the same values base).
This material fits in beautifully with the evolution of my SHIFT-IT work. I've got a full slate of interviews lined up with skilled therapists, trauma specialists, energy workers, intuitives and the like. The deeper dive on how to create your own reality and overcome obstacles of repression, domination and manipulation with intelligence, compassion and grace. Even if our larger world is a little kooky (or totally wonky!) at the moment.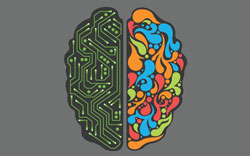 Talking about repression ... this issue's article is on the strange treatment that our more feminine right brain receives in most cultures nowadays. I can attest to it getting slowly better from my little vantage point. However, having worked with visual skills for two decades and moving increasingly into even more right brain territory I'm fascinated (and appalled) at the continued slights directed at emotion, creativity, imagination, flow, intuition and knowing. And how some participants in my courses have to battle inner demons about the value of working (and being) in more imaginative and creative ways.
Hope you enjoy the dive into the honoring of the feminine in all her many forms. And the honoring of the masculine too --- BOTH are needed, valued and awesome! See you again in a couple of weeks.
Yours in SHIFTing IT,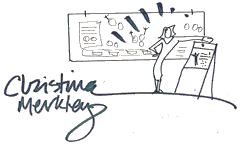 The SHIFT-IT Coach
and Interactive-Visuals Mentor
I LOVE GROUP FACILITATION AND AM ALWAYS RESEARCHING WAYS TO HELP GROUPS HAVE RICHER CONVERSATIONS AND ENGAGE THEM IN THE PROCESS.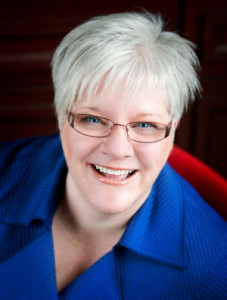 Kelcy Benedict
Senior Facilitator & Consultant
"I circled around Christina's work for a couple of years before jumping in. I love group facilitation and am always researching ways to help groups have richer conversations and engage them in the process. When I found her site I was just starting to understand this body of work called Graphic Facilitation and was seeking resources to develop my skills.
What struck me when I found her was how effectively she integrates graphic illustrations and templates as part of the group process and with coaching! I thought it was brilliant.
I chose to make it all about me first so I started with The SHIFT-IT Home Study Kit. I loved how extensive and complete it was. This enabled me to work through it on my own and on my own schedule.
Next I studied Business Essentials for Process Professionals, the deluxe version with the one-on-one coaching calls with her. They were awesome and helped me successfully process some dynamics occurring in my practice.
Currently I'm working my way through the Fundamental of Interactive-Visuals Kit in preparation for the Magic Marker Retreat coming up in Victoria, British Columbia. I'm SO EXCITED to engage this work in person with her and the other participants!
I'm really supported as I integrate these powerful new skills into my work with organizations, teams and personal growth groups. Thanks Christina!"
Kelcy Benedict
Senior Facilitator and Consultant
Facilitation Plus Inc.
Halifax, Nova Scotia, Canada
www.facilitationplus.ca
SHIFT-IT SCHOOL: UPCOMING COURSES


For Process Professionals Who Work With Individuals:
2015 VISUAL COACH CERTIFICATION®

10-Weeks Online: April 7 - June 9, 2015
Tuesdays Noon-1:30 pm Pacific

For coaches, counselors, therapists and others who work deeply with individuals. Add the power and innovation of Visual Coaching to your professional practice. Includes advanced Visual Coaching techniques, use of my SHIFT-IT System® with your clientele (17 visual maps), guidance in the 'template-izing' of your own intellectual property, plus marketing and biz development support.


New 2015 Cohort Forming
Apply Now!
Two Pre-requisites: SHIFT-IT Online and Fundamentals of Interactive-Visuals (or equivalent experience).
For Process Professionals and Creatives
FUNDAMENTALS OF INTERACTIVE-VISUALS®
Visual Skills for Process Work with Groups and Individuals
This professional skills training (in beautiful Victoria, British Columbia, Canada) thoroughly covers the four main ways of working visually: Studio Work, Graphic Recording, Graphic Facilitation and Graphic Coaching. Over 87% of your consulting, facilitation, training, teaching, counseling and coaching clients are Visual Thinkers - these powerful visual skills boost the effectiveness of how you work with groups and/or individuals. Also great for Illustrators, Designers, Artists and other creatives who want to expand their skills into new zones. FYI, you DO NOT have to be an artist or even consider yourself particularly artistic to do functional visual work. There is range for everyone who is interested to apply these techniques for greater efficiency, clarity and fun in your work!
3 Days In-person: June 4-6, 2015 * Just 20 17 Spots Left
Beautiful Victoria, British Columbia, Canada
Full Details and Online Registration
Note: Pre-requisite for Visual Coach Certification.
For Visual Keeners:
MAGIC MARKER RETREATS ®

Getting your visual basics is half the equation - the other is competency and creation of a viable practice (whether you are internal or independent). This 2-day Boot Camp takes your visual practice to the next level: chock full of at-the-wall drills, project brainstorming (bring work for feedback and ideas), and identity/brand/financial coaching. Work your brain, your fingers and dissolve your resistance, all in deep community with Visual Practitioners.
June 8-9, 2015
Victoria, British Columbia, Canada
*Just 7 1 Spot Left
Full Details and Online Registration
Note: Pre-requisite is Fundamentals of Interactive-Visuals (or equivalent experience). Follows June 4-6 FIV for those who want back-to-back instruction (make the most of your travel to Victoria).
For Individualized Attention
BOOK CHRISTINA MERKLEY JUST FOR YOURSELF
In-Person and Distance Options

One-to-one Business & Life Coaching and/or Visual Skills Mentoring tailored just for you on a range of outer and inner topics.
For Individuals: Private Training, Private Coaching and now new Distance BodyTalk Sessions.
For Organizations: Process Facilitation (Visioning, Strategic Planning and Harmony Interventions) and In-house Trainings.
FEATURED ARTICLE:
THE EQUAL VALUE OF THE RIGHT BRAIN
Writing a post on the left and right brain has been brewing within me for a while. More particularly, I've been gathering speed for an impassioned holler for equal respect for the right brain as well as the value of integration between BOTH sides of the brain - taking a decidedly HOLISTIC approach.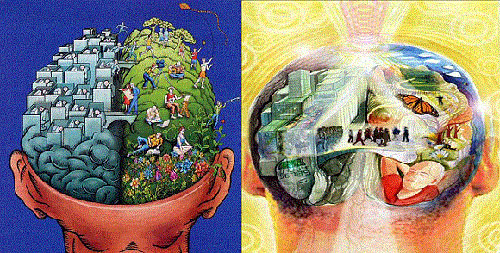 Source: http://img9.imageshack.us/img9/5483/leftvsrightbrainartisti.gif
Holistic Process Work:
I am a Process Worker and use many rational and linear approaches and also many energetic and emotional methods with the groups and individuals I work with. I'm a long time Visual Practitioner having integrated visuals into my facilitation and coaching practice in various ways for 20 years now. I'm also an instructor/mentor who has the privilege of introducing visual skills to Process Professionals, Creatives and other interested people (see Fundamentals of Interactive-Visuals). Given these roles I see common reactions over and over again to the inclusion of right brain approaches.
As I see it, there are three camps:
Those who already equally value the right brain (or perhaps even value it more than the left);
Those who are intrigued by the right brain but aren't fully sure yet as to its value or usefulness (or suffer from doubt or insecurity);
And, those who don't recognize right brain value at all (are decidedly biased to the left brain).
Understandably, given the nature of who I am I don't have a lot of interaction with the last group beyond the occasional hostile comment. So this article is primarily written for the middle group (to help fill in their knowledge or confidence) and to the first (to bring the right in balance with with the left where needed).
The Marriage of Left and Right:
As human beings we are a fascinating combination of what are commonly referred to a left and right brain processes. There are so many beautifully done creations on the web depicting the left and right brain functions --- as well as the holistic picture of them being married to each other. I really LOVE this one (from a Mercedes ad of all places ... which actually makes a commercial point about ...
ARTICLE CONTINUED ON BLOG ... CLICK HERE TO VIEW
---
For the full SHIFT-IT e-Zine Archives: Click Here
For the full SHIFT-IT Audio Library (mp3): Click Here
Christina Merkley
The SHIFT-IT Coach &
Interactive-Visuals Mentor

SHIFT-IT Coach, Inc. is a boutique training and coaching company specializing in visual process work for groups and individuals. Founded by Christina Merkley, pioneering Visual Facilitator and Coach, we work deeply with individuals, partners and conscious businesses to define and manifest what you really want. We also train Process Professionals from across the globe in our innovative ways of working. For more information visit www.shift-it-coach.com and www.visualcoaches.com.
IN THIS ISSUE:
>>Featured Article:
The Equal Value Of The Right Brain
---
CONNECT WITH US:
---
BLOG ENTRIES:
Looking for more rich, SHIFT-IT content? Check out my blog for recent ramblings, resources and general interest features:
Learn Visual Thinking Skills: Hope And Fears Of New Participants
[Cave Digger Documentary] Excellent Shift-It Inspiration
[Develop Your Visual Chops] Online Graphic Facilitation Course Starts Tomorrow
[Tree Change Dolls] A Sign Of An Important Shift In Perceptions Of Female Beauty For Little (And Big) Girls
[Attention Visual Thinkers] Online Graphic Facilitation Training Starts Monday
[Balance To My Digital World] The Many Moods Of Victoria'S Shoreline
Click here to read The SHIFT-IT Blog.
---
EZINE ARCHIVES:
Browse past issues here.
Listen to the ezine here.


---
PRODUCTS: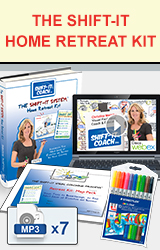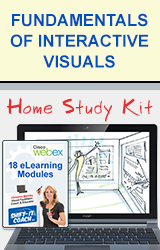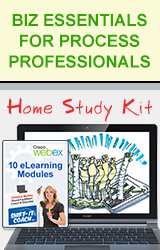 ---
Our Websites:
---
---