A NOTE FROM CHRISTINA:

Welcome to 2016! Hope this new year is treating you well!
A reminder that last issue I gifted a Visual eBook ... instructions on how to do a Mini SHIFT-IT Retreat, complete with 4 Visual Maps.

Great way to integrate 2015 and set your outward focus and internal energy for 2016.

So check that out if you missed it.
So far, I'm having a productive 2016. Been working away on a much needed site refresh. I've revamped two course pages so far: SHIFT-IT Online and Fundamentals of Working Visually. And will be working on a third soon: Visual Coach Certification.
To go along with the site refresh, I need new photos. Yesterday local photographer Simon DesRochers came by to take some new shots.

The blond ones he took two years ago make me cringe now. Not a good thing when you have to be on your own web site as much as I have to, ugghhh.




Simon Amidst His Photography Gear
I've spent the last year plus growing my natural hair color out (ladies you KNOW what a process THAT can be, LOL). Now have an authentic salt and pepper mane. I kinda like it and it sure is WAY less maintenance! Simon's new shots coming soon.
Now, moving jarringly from the superficial to the deep (sorry for the whiplash) ... let me segue to what this issue's article is about. In the Practical Energy Work course currently running, we just had a session on Stress and Trauma and the leading edge modalities that help people deal with these challenging issues in their lives.
This is such important information that I wanted to share it publicly to help get the word out to folks who need it. Am also including a video interview I recently did with Vladimir Stojakovic, a skilled practitioner of the PEAT Process ... one of the modalities that successfully reduces energetic charge.
Yours in SHIFTing IT,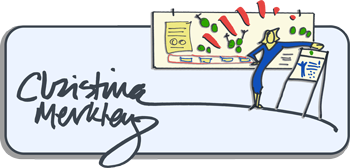 The SHIFT-IT Coach
& Process Skills Mentor
P.S. Are you interested to add 'working visually' to your own process toolkit?  FYI, significant EARLY BIRD on upcoming ONLINE VISUAL SKILLS TRAINING ends THIS MONDAY. So ACT NOW to join this online spring class!
P.P.S. FYI, BEST DEALS of the decade to be had on ANY OF OUR PRODUCTS, CLASSES AND SERVICES for many of you who are outside of Canada (given our currency is currently low) ... save an additional 30+%!
In Your Words: Dr. Rita Smith: Corporate Leader Weighs In on Value of Visual Coach Certification
THE VISUAL MAPS AND OVERALL
PROCESS WAS LIFE CHANGING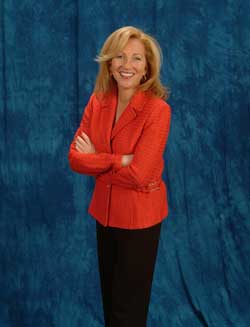 Dr. Rita Smith
Certified Visual Coach
"Christina tops my professional gratitude list! I knew of her stellar reputation and took 2 flights, a bus, a train, a ferry and a seaplane to work in person with her!
During my incredible private Visual Skills training I learned so much about working visually with both groups and individuals and was also introduced to the Law of Attraction.
Her mentoring led me to become an ICF Certified Coach and to deeply explore LOA principles.
I then secured The SHIFT-IT Home Retreat Kit. The visual maps and overall process was life changing. This important reflection was a catalyst for me to "retire" from 35 years in corporations and become a "solopreneur".
Entrepreneurship is a new arena for me so Business Essentials for Process Professionals was invaluable. As with all her programs Christina generously shares her knowledge, practical resources, and personal experiences. The accompanying private coaching was extremely useful to apply the concepts to my own situation.
My most recent (notice I did not use the term 'last'!) adventure is successfully completing Visual Coach Certification. This credential equips me with the skills and confidence to use her SHIFT-IT System with my own clients, and it broadened my overall coaching abilities too, including adding distance sessions to my repertoire (via web conference and digital tablet).
Christina is always cutting edge with her use of technology to enhance learning and student collaboration. Given that she is a life-long learner and innovator, I look forward to my next learning experience with her!"
Dr. Rita Smith
Certified Visual Coach
Charlotte, North Carolina, U.S.A.
www.drritasmith.com
SHIFT-IT School: Classes, Products & Mentoring

Get Clarity & Change in Work and/or Life:
SHIFT-IT ONLINE®
Online Class Supported By Visual Coaching Tools
Ready to get what you want?! My signature coaching group - gets you what you next want in your personal and/or professional life. You develop a crystal clear vision, unravel your resistance ... and rapidly SHIFT your world. Real-world strategic planning coupled with leading-edge energy alignment --- all in my innovative 'Visual Coaching' style. Join this supportive community with other like-minded SHIFTers from across the globe. The SHIFT-IT Home Retreat Kit® with 17 visual maps is included, plus handy Repeater Option for those joining us for your next round of manifestation!
Secure Your Space Now!
7 Weeks Online: Feb. 6 - Mar. 19, 2016
Live Webinars: Saturdays, 10-11:30 a.m. Pacific
Full Details and Online Registration
Note: Pre-requisite for Visual Coach Certification. FYI, Repeater Option available for those who have taken this program before and are ready for your next shift.
For Beginners Or Repeaters:
FUNDAMENTALS OF WORKING VISUALLY®
Visual Skills for Process Work with Groups and Individuals
This professional skills training (fully online) thoroughly covers the four main ways of working visually: Studio Work, Graphic Recording, Graphic Facilitation and Graphic Coaching. Over 87% of your consulting, facilitation, training, teaching and coaching clients are Visual Thinkers - these powerful visual skills boost the effectiveness of how you work with groups and/or individuals. This is the online version of my popular fundamentals training (no travel required). Attracts folks from across the English-speaking world - your Visual Tribe! Fully recorded, if you miss classes or want to watch at a time more convenient for you.
***** EARLY BIRD ENDS MONDAY JANUARY 18TH *****
ONLINE VERSION VIA LIVE WEBINARS:
9 Weeks Online: Feb. 22 - Apr. 27, 2016
Live Webinars: Mondays & Wednesdays, noon-1pm Pacific
---
EARLY BIRD ENDS APRIL 18TH
IN-PERSON VERSION:
3 Day Intensive: June 2-4, 2016
Beautiful Victoria, British Columbia, Canada
Full Details and Online Registration
Note: Pre-requisite for Visual Coach Certification. FYI, Repeater Option available for those who have taken this program before and desire another round.
For Process Professionals Who Work With Individuals:
2016 VISUAL COACH CERTIFICATION®

10-Weeks Online: April 5 - June 14, 2016
Tuesdays Noon-1:30 pm Pacific

For coaches, counselors, therapists and others who work deeply with individuals. Add the power and innovation of Visual Coaching to your professional practice. Includes advanced Visual Coaching techniques, use of my SHIFT-IT System® with your clientele (17 visual maps), guidance in the 'template-izing' of your own intellectual property, plus marketing and biz development support.


New 2016 Cohort Forming
Apply Now!
Two Pre-requisites: SHIFT-IT Online and Fundamentals of Interactive-Visuals (or equivalent experience).
For Visual Keeners:
MAGIC MARKER RETREATS ®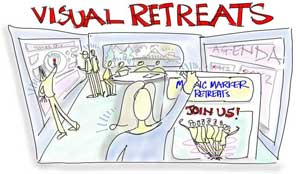 Getting your visual basics is half the equation - the other is competency and creation of a viable practice (whether you are internal or independent). This 2-day Boot Camp takes your visual practice to the next level: chock full of at-the-wall drills, project brainstorming (bring work for feedback and ideas), and identity/brand/financial coaching. Work your brain, your fingers and dissolve your resistance, all in deep community with Visual Practitioners.
Just 7 4 Spots Left
IN-PERSON:
2 Day Intensive: June 6-7, 2016
Victoria, British Columbia, Canada

Full Details and Online Registration
Note: Pre-requisite is Fundamentals of Working Visually (or equivalent experience).
FEATURED ARTICLE:
RESOURCES FOR DEALING WITH STRESS AND TRAUMA: INCLUDES VIDEO
To Listen Or Download Mp3 Version of This Article, Click Here.
Just returned to my Practical Energy Work class after a two week hiatus for the holiday season. We are mid-way through the maiden voyage of this new course.
We've laid a nice foundation of energy basics, had several sessions on Law of Attraction (with Visual Maps to assist) and also a demo of BodyTalk (a consciousness based health care system).
This week we begin a 2-part series on Stress and Trauma ... really important information for many who want to realize their goals and improve the overall quality of their lives.

Getting to Yes:
I became interested in Traumatic Stress as a topic several years ago.

I noticed that some of my clients breezed through our coaching alliance in record speed --- could easily articulate and then realize their goals. Easy peasy. While others had a more difficult time.
Conflicted Energy:
I also noticed (as I have this myself) that one or more areas of their life were stuck.

They wanted change, but it eluded them due to internal conflicts (one part of them wanted the change but other part(s) were resisting. And they often had a tendency to repeat painful patterns over and over again in various ways.
Law of Attraction states that "like attracts like" and that at its core everything is about energy. However, when someone has been through stressful and traumatic times (and most of us have to one extent or other) this attraction factor becomes problematic. We often have energetic wounds deep within our body/mind/spirit system that haven't healed (either partially or fully) so we have a tendency to...
ARTICLE CONTINUED ON BLOG ... CLICK HERE TO VIEW
---
For the full SHIFT-IT e-Zine Archives: Click Here
For the full SHIFT-IT Audio Library (mp3): Click Here


Christina Merkley
The SHIFT-IT Coach &
Process Skills Mentor

SHIFT-IT Coach, Inc. is a boutique training and coaching company specializing in visual and energetic process work for groups and individuals. Founded by Christina Merkley, pioneering Visual Facilitator and Coach, she works deeply with individuals, partners and conscious businesses to define and manifest what you really want. Christina also trains Process Professionals from across the globe in her innovative ways of working. For more information visit www.shift-it-coach.com and www.visualcoaches.com.
IN THIS ISSUE:
>>Featured Article:
Resources For Dealing With Stress And Trauma
---
CONNECT WITH US:
---
BLOG ENTRIES:
Looking for more rich, SHIFT-IT content? Check out my blog for recent ramblings, resources and general interest features:
For You: Mini Shift-It Retreat With 4 Visual Maps
Let's Help This Family Of Four To Make Their Shift
Annette Leslie's Critique Of Our Graphic Facilitation Training
They Are Concerned About Being Their Real Selves ... How About You?!
Andrea Gibbons, Change Consultant: Testimonial For Visual Coaching
Visual Coaches Come Down The Finish Line
Organizational Psychologist Jo Hobson's Testimonial For Visual Coach Certification
New Video: Focus Wheel Process With Visual Map
Korean Consultant Young Sook Lee Travels To Train In Victoria
Click here to read The SHIFT-IT Blog.
---
EZINE ARCHIVES:
Browse past issues here.
Listen to the eZine here.


---
PRODUCTS: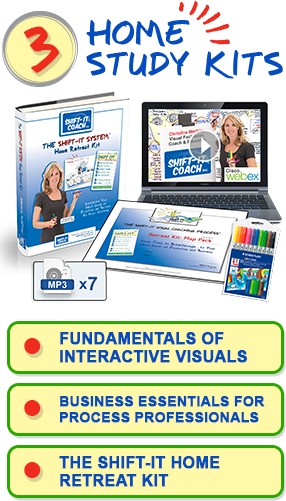 ---
Our Websites:
SHIFT-IT Coach, Inc
www.shift-it-coach.com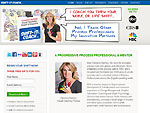 ---
---
Visual Facilitation
www.makemark.com