A NOTE FROM CHRISTINA:

Hello from the woods of British Columbia! As I write the snow is starting to softly fall again. I've got my fingers crossed that it doesn't get too thick and the power keeps steady. The generator is hauled to the side of the house just in case.
If you've been a reader of mine for a while, you know that I'm mid-way through a bit of a nature odyssey. My usual home and studio is having massive construction next to it, so I've temporarily relocated from the city center. It's been 18 months now, and it looks like it may take another year until I can get back in. Meanwhile, I'm holed out in a more rural community.
| | |
| --- | --- |
| My Office Window | End of the Lane |
I grew up in this area (called Metchosin) ... back then I couldn't wait to get the heck out and see the world (so I did via my education and eventual international GR/GF career). Now, at mid-life, I'm appreciating the peace, quiet and groundedness of these roots.
Thankfully modern technology allows me to have the best of both worlds. Most of my teaching and coaching work is being done online now. Sprinkled with the necessity of driving or flying for in-person gigs. So, I have a busy work life while nestled in the beauty of this nature all around. It's a nice balance I'm appreciative of.
| | |
| --- | --- |
| The Gary Oak Bluffs | Overlooking the Lake |
Our Spring 2018 season (someone needs to tell the weather its spring!) for SHIFT-IT School is off with a bang. The online version of Fundamentals of Working Visually launches on Monday (there are still a few spots left if you want to join this international cohort that meets via 18 live webinars). Plus, the in-person version of this course offered in Victoria, Canada in early June is almost sold out.
Practical Energy Work 2 and Visual Coach Certification launch in April. Be sure to get your pre-requisites done now if you are planning on applying for the latter.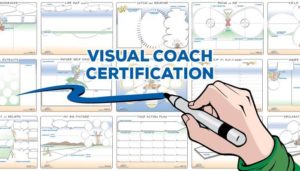 Congrats to Louisa Marziali who is our first graduate from the 2017 cohort, as her cohort mates follow close on her heels (see her testimonial further down in this issue). The cohort for 2018 is forming and I look forward to mentoring you through the acquisition of Visual Coaching skills too.
Being as the woods and plants are so much in my immediate vicinity these days, I've decided to write about Ayahuasca Plant Medicine and its application to process work with groups and individuals.
I've hesitated on writing about this publicly, given its so leading edge. However, it's not going away as Ayahuasca is circumnavigating the world in leaps and bounds. So, it's important for us Process Professionals to be aware of it, given some of our clients, colleagues, friends, family and even ourselves may find it a potent tool for the challenges of post-modern life.
Yours in SHIFTing IT,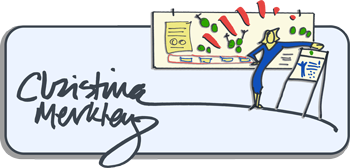 The SHIFT-IT Coach
& Process Skills Mentor
IN YOUR WORDS: ORGANIZATIONAL DEVELOPMENT CONSULTANT LOUISA MARZIALI ADDS VISUAL COACHING TO HER CLIENT OFFERINGS.

BY REFLECTING ON CHRISTINA'S FEEDBACK, IMPLEMENTING RECOMMENDATIONS, AND MEETING THE CHALLENGE OF HER PROFESSIONAL STANDARDS MY VISUAL SKILLS AND COACHING BLOOMED.
"I enrolled in Visual Coach Certification to expand my use of visuals within my practice and to learn a foundational methodology, SHIFT-IT. Also to fill gaps from previous coaching courses which lacked a framework to move clients from point A to Z (which SHIFT-IT does) rather than just working with emergent process.
The online training format worked well, allowing me to participate in both the synchronous and asynchronous parts of the program despite a busy travel schedule. I specifically liked the ability to engage with learners from various countries and move through the program as a cohort. We shared experiences live via webinars, in our private forum, and even outside of official course structure.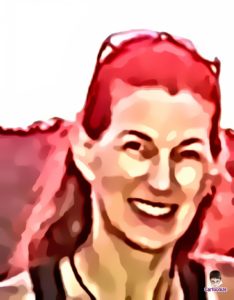 Louisa Marziali OD
Consultant & Coach
The SHIFT-IT Visual Coaching System® is well researched and tested. I engaged my clients in a variety of ways using these foundational materials. From meeting in-person and working by paper (both large and small) and online. As a result my offerings are more flexible while reaching a broader clientele.
Christina knows what she is doing and provides personalized guidance and support. She is highly intuitive and deeply skilled in identifying blocks and issues. She asks "sniper questions" rather than the general "spray and pray". By reflecting on her feedback, implementing recommendations, and meeting the challenges of her professional standards my Visual Skills including Visual Coaching bloomed.



Click the images to enlarge
As a result of completing this advanced coaching program, I increased confidence, honed my client systems (marketing, contracting, client intake, file management, scheduling, fees, offerings, etc.) and built clientele. There is so much on the business of coaching rather than just learning how to coach with colors and sketches."
Louisa Marziali
Recovering Organizational Development Consultant
British Columbia & Ontario, Canada (Costa Rica coming!)
SHIFT-IT School: CLASSES, PRODUCTS & MENTORING

For Beginners Or Repeaters:
FUNDAMENTALS OF WORKING VISUALLY®
Visual Skills for Process Work with Groups and Individuals
For Process Professionals who work with groups or individuals - managers, consultants, trainers, teachers, facilitators, therapists, coaches, scribes and others. Over 87% of your clients are Visual Thinkers so it only makes logical sense to work in ways that best reach them. This professional skills training thoroughly covers the four main ways of working visually: Studio Work, Graphic Recording, Graphic Facilitation and Graphic Coaching. Attracts participants from across the globe.
Three Options: online, in-person or via handy home study kit.
Join Us: Starts Monday
Just 3 Spots Left!
ONLINE VERSION VIA LIVE WEBINARS
9 Weeks Online: Feb. 26 - May 9, 2018
Mondays & Wednesdays, noon-1pm Pacific
Full Details and Online Registration
---
Early Bird Pricing until Apr. 23rd
Just 4 Spots Left!
IN-PERSON VERSION IN VICTORIA, CANADA
IN-PERSON: 3 Day Intensive: May 31 - June 2, 2018
Beautiful Victoria, British Columbia, Canada
Full Details and Online Registration
---
Available At Any Time
HOME STUDY KIT VERSION
Learn at Your Own Pace From
Your Own Environment
Full Details and Online Registration

Note: Pre-requisite for Visual Coach Certification. FYI, Repeater Option available on Feb. class for those who have taken before and want to repeat as a guest (write us for coupon code).
Advanced Inner Mastermind:
PRACTICAL ENERGY WORK 2


Emotional and vibrational management. For graduates of Practical Energy Work 1. An advanced 12-session container for ongoing Inner Work: AlphaMind, Orphan Rescues, Focus Wheels, Melody Consults, Energy Work, etc. Walk your vibrational talk in this international online cohort. By doing your Inner Work you do your piece in planetary transformation.
Now Open For Registration
SPRING 2018 PRACTICAL ENERGY WORK 2:
12 Weeks Online: Saturdays, March 31 - June 30, 2018
1:00 - 2:30 pm Pacific
Full Details and Online Registration
Note: Pre-requisite: Practical Energy Work.
For Process Professionals Who Work With Individuals:
2018 VISUAL COACH CERTIFICATION®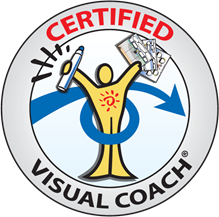 For coaches, counselors, therapists and others who work deeply with individuals. Add the power and innovation of Visual Coaching to your professional practice. Includes advanced Visual Coaching techniques, use of my SHIFT-IT System® with your clientele (17 visual maps), guidance in the 'template-izing' of your own intellectual property, plus marketing and biz development support.
The Niche Within The Visual Niche
2018 VISUAL COACH CERTIFICATION
10-Weeks Online: April 3 - Dec. 31 2018
Tuesdays Noon-1:30 pm Pacific
Full Details and Application Process
Two Pre-requisites: SHIFT-IT Online and Fundamentals of Working Visually (or equivalent experience).
For Advanced Guidance:
MAGIC MARKER PROGRAMS
Visual Skills & Business Development For Process Professionals Who Work With Groups and/or Individuals.
Magic Marker Programs are for Process Professionals who have already taken beginner level Visual Skills instruction (either through my Fundamentals of Working Visually course or through equivalent instruction elsewhere) ... and are in the midst of integrating these skills to higher levels of proficiency and reward.
Limited to Just 10 Members
SOLD OUT!

ONLINE MASTERMIND VIA LIVE WEBINARS
18 Weekly webinars: January 22 - June 25, 2018
Victoria, British Columbia, Canada
Full Details and Online Registration
---
Limited to Just 10 Members
Just 4 Spots Left!

IN PERSON RETREAT
2 Day Intensive: June 4-5, 2018
Victoria, British Columbia, Canada
Full Details and Online Registration
Note: Pre-requisite is Fundamentals of Working Visually (or equivalent experience). Each Magic Marker Retreat is a unique experience, come as many times as you like for continued inspiration and development!
For Visual Skills Grads
The WORKING VISUALLY eCOMMUNITY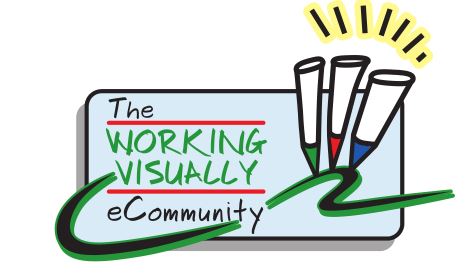 The Working Visually eCommunity supports you to further hone your outer work in Visual Skills and Business Building. As becoming a decent Visual Practitioner is all about practice, practice, practice and mileage, mileage, mileage. And getting suave about marketing, sales and the business side.
This eCommunity is a free perk for those who have taken my more Left-Brain programs: Fundamentals of Working Visually, Magic Marker Programs, Visual Coach Certification and/or Business Essentials for Process Professionals. To keep going in community with like-minded people from across the globe. It includes Drop-in Monthly Webinars, Video Recording Library and 24/7 Forum.
Dates for upcoming webinars:
2018
Thursday Jan 18, 11am pacific
Thursday Feb. 15, 2pm pacific
Thursday March 15, 2pm pacific
Thursday April 12, 11am pacific
Thursday May 17, 11am pacific
Thursday June 21, 11am pacific
Thursday July 19, 11am pacific
Draw Your Vision and Erase Your Resistance
SHIFT-IT eCOMMUNITY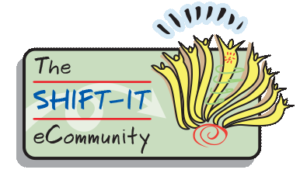 The SHIFT-IT eCommunity supports you to further your Inner Work in personal visioning, planning and energy alignment. I can teach you Outer Work skills until the cows come home, but if you have an internal conflict that interferes, you will never get movement. For some, Outer Work learning must be complimented with Inner Work resolution.
This eCommunity a free perk for those who have done my more Right-Brain courses: SHIFT-IT, Practical Energy Work 1 or Practical Energy Work 2 (or my Thrive and THEO Accelerator co-programs back in the day). To keep going in community with like-minded people from across the globe. It includes Drop-in Monthly Webinars, Video Recording Library and 24/7 Forum
Dates for upcoming webinars:
2018
Saturday, Jan. 6, 10-11:30
Sunday, Feb. 4, 11-12:30
Saturday, March 3, 1-2:30
Saturday, April 7, 10-11:30
Saturday, May 5, 10-11:30
Saturday, June 9, 10-11:30
Saturday, July 7, 11-12:30
FEATURED ARTICLE:
AYAHUASCA: INFO FOR PROCESS PROFESSIONALS
Are the exotic names of Ayahuasca, Iboga, San Pedro and the like new to you? As an aware Process Professional if you haven't already encountered them, chances are they will pop up somewhere in your personal or professional networks soon.
All are indigenous Plant Medicines or ethnogens, with deep culturally specific roots, whose use is spreading far and wide across the globe, including into various kinds of professional process work with groups and individuals. Researchers and scientists in the U.S. Brazil, Spain, Canada and the like are racing to get approvals to more thoroughly investigate the health and psychological breakthroughs that these plants are being linked to.
What is Ayahuasca?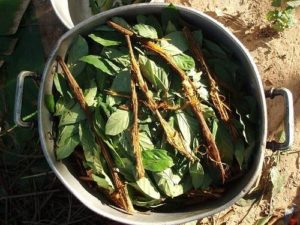 While I'm aware of the other plants listed above, it's Ayahuasca that my professional and personal curiosity has been piqued by. Ayahuasca is an Amazonian Plant Medicine ... in fact it's comprised of 2 very specific plants from the 10s of thousands that the South American Amazon hosts.
It's used as a traditional spiritual medicine in ceremonies among the indigenous peoples of the Amazon basin. In drinking its distilled brew, it is said that one comes in contact with the feminine spirit of the plant who gives insights and help with what ails you. Often she's called Mother Ayahuasca or Grandmother as a sign of respect.
Ayahuasca Tourism:
Western folks started to learn about Ayahuasca (and other Planet Medicines from other locales) via the early exploits of explorers, missionaries, anthropologists and those who funded and fueled them.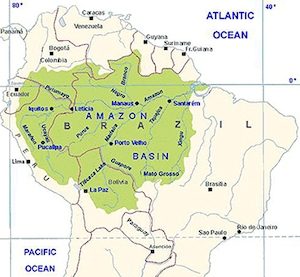 This stream of interest has picked up speed since the 1950s. In the last few decades the numbers have sky rocketed and there are now steady migrations to the South American regions where these plants originate (Ecuador, Bolivia, Peru, Columbia and Brazil) ... to participate in 'Plant Medicine Ceremonies' of various kinds and qualities. These travel patterns are heavily impacting these traditional regions and spreading these plants globally.
The custom of the Medicine Person or Shaman ingesting the plant somewhere along the lines switched to the client/patient doing so. And while the aim of healing sick people has remained, other aims of 'understanding oneself' and 'finding God' has taken up residence in a big way too.
Given the skyrocketing popularity of the plant it's moved quickly into the hands of less skilled and unscrupulous operators. It's increasingly challenging to find legal practitioners who have solid shamanic skills and experience in order to hold a safe container.
Origins of My Interest in Ayahuasca:
I first learned about Ayahuasca a decade ago. As a Facilitator, Coach and Educator, I keep up on approaches and methods that help groups and/or individuals shift. And I'm committed to my own ongoing Inner Work, a lifelong endeavor.
In my SHIFT-IT coaching work with individuals, I help people actualize what it is they ...
ARTICLE CONTINUED ON BLOG ... CLICK HERE TO VIEW
---
For the full SHIFT-IT e-Zine Archives: Click Here
For the full SHIFT-IT Audio Library (mp3): Click Here


Christina Merkley
The SHIFT-IT Coach &
Process Skills Mentor

SHIFT-IT Coach, Inc. is a boutique training and coaching company specializing in visual and energetic process work for groups and individuals. Founded by Christina Merkley, pioneering Visual Facilitator and Coach, she works deeply with individuals, partners and conscious businesses to define and manifest what you really want. Christina also trains Process Professionals from across the globe in her innovative ways of working. For more information visit www.shift-it-coach.com and www.visualcoaches.com.
IN THIS ISSUE:
>>Featured Article:
Ayahuasca: Info for Process Professionals
---
CONNECT WITH US:

---
BLOG ENTRIES:
Looking for more rich, SHIFT-IT content? Check out my blog for recent ramblings, resources and general interest features:
Graphic Facilitation Online Course: Join Us We Start Monday
Shift-It-Visual Coaching System: Makes A Good Gift For You And Yours
What's Your Strongest Clair Ability?
Clairaudient Kendra Jonas Gets Support To Come Out Of The Spiritual Closet
Learning & Development Consultant Christy Gharbo Adds Real Time Visuals To Her Practice
Click here to read The SHIFT-IT Blog.
Click here to read The SHIFT-IT Blog.
---
EZINE ARCHIVES:
Browse past issues here.
Listen to the eZine here.


---
PRODUCTS: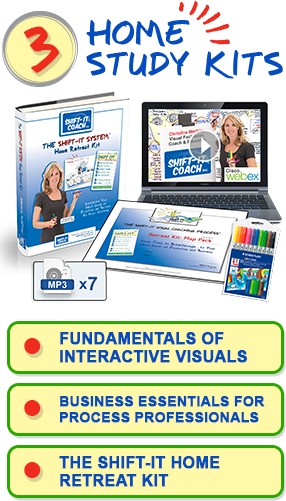 ---
Our Websites:
SHIFT-IT Coach, Inc
www.shift-it-coach.com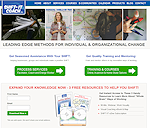 ---