A NOTE FROM CHRISTINA:
Dear %$firstname$%,
Welcome to 2017 ... I always love this time of year when we let go of the old and step into a brand new canvass so to speak.
Well, it's probably not going to be a boring year, we'll give it that, haha! So much is happening in the world that is bubbling to the surface ... including a battle for accurate information in mainstream, alternative and social media circles.
We as a world and our various societies are needing to adapt to the good, bad and ugly applications of new technology and tools at a dizzying rate. The natural group dynamics of forming, storming, norming and performing gets nerve wracking when the stakes are so high on so many fronts and clear info is hard to come by.
Despite all this tense stuff, I remain an optimist. We as a human species are poised for a great developmental leap forward, if we can just make it past the current volatile storming phase. Nothing like massive catalyst to make us individually and collectively figure out just where the heck we stand and what aligned action is for each of us.
I'm continuing to put my chips and my life energy behind us Process Professionals ... by training you in useful skills that aid your work with groups and individuals. And coaching you to loosen the binds of whatever is inhibiting you from standing fully in your power. And doing the same myself in my own practice. It's all hands on deck right now ... so let's get as many of us suited up and empowered as we can!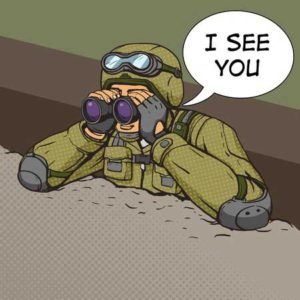 Sometimes when we are in the trenches of our day-to-day work, we can lose site of the larger picture that we're operating in. As Process Professionals we are operating in a world in the midst of a massive transition ... we are transitioning from a Type 0 to a Type 1 civilization.
That's why it's so intense right now on so many fronts ... a new world is being birthed and we are right smack in the middle of the birthing bed in the various rooms that we find ourselves in ... and we're in the mid-wife role, each and every one of us. Birthing what needs to naturally emerge from the groups and individuals we work with. Collectively this is huge!
So, I've decided to share a little in the article below about the Type 0 to Type 1 shift that is going on ... and also some of the speculation about where parts of humanity may actually already be. As Process Professionals it behooves us to do our Scenario Planning ... so we can be agile depending on which way the indicators start showing up.
Yours in SHIFTing IT,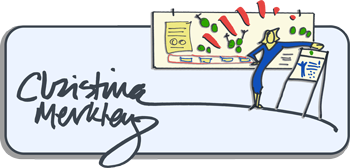 The SHIFT-IT Coach
& Process Skills Mentor
P.S. Unused Coaching Sessions: The New Year is a great time for coaching! There are several of you out there who haven't used all your previously purchased private coaching sessions. My suspicion is you are kind people respectful of expiration dates. Please know I'm lenient with dates, as I'd rather you use them than lose them. If this is you, just write my assistant Patricia at [email protected] and she'll get you into my schedule. Or, you can donate unused sessions to assist others via my scholarship fund.
IN YOUR WORDS: CLIENT TESTIMONIAL
Graphic Facilitation Training: Susana Guardado Attracts a Fast Return on Her Investment
NEW JOB OPPORTUNITIES HAVE OPENED UP DUE TO MY NEWLY
ACQUIRED SKILLSET. THE INVESTMENT
WAS COMPLETELY WORTH IT
"Thank you Christina for your spirit of sharing with the Fundamentals of Working Visually. You have a wealth of knowledge and experience. Your approach to teaching gave me permission to try something new and tap into my creative spirit.
I really liked the session flow, variety of activities, opportunity to practice and to just try things and get dirty. I also found the info around business, marketing and logistics to be very useful.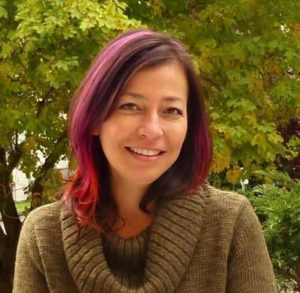 Susana Guardado
Counsellor, Trainer & Facilitator
Since the training I have been incorporating working visually into my work. I have used my new skills with youth and adults and the response has been positive each time. A new world of tools to use in presenting information and facilitating processes has opened up.
People have come up to me at the end of sessions to tell me how the visuals helped them stay engaged and increased their understanding. They also want to know where I learned to do this and I happily send them your way!
I have wanted to learn how to work visually since I first saw it in action. Your training made this work accessible and possible. Enrolling was not easy due to my financial situation as a grad student, however new job opportunities have opened up because of my newly acquired skill set. The investment was completely worth it.
I have fun now presenting info visually and so happy to have an excuse to draw and colour. I have also participated in the Working Visually eCommunity drop-in webinars for your grads and enjoy making them a part of my monthly routine. And just got your Business Essentials for Process Professionals Kit for further support. Thank you for sharing your knowledge and skills so openly and generously."
Susana Guardado
Counsellor, Trainer & Facilitator
Victoria, British Columbia, Canada.
SHIFT-IT School: Classes, Products & Mentoring

For First Timers and Repeaters
SHIFT-IT ONLINE®
Supportive International Coaching Group Using Visual Tools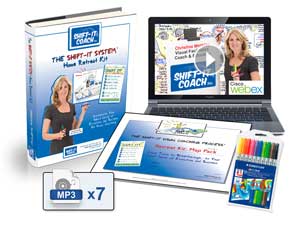 Get clarity and change in your work and life. Left-Brain strategic planning coupled with Right-Brain energy alignment - all in my innovative 'Visual Coaching' style.
Great for shifting dissatisfaction in work, abundance, relationship, body, geography and other stuck areas.
Two Options: either join us for the online course conducted via live webinars (offered just once a year) or complete on your own via home study kit.
Starts In Two Weeks: Register Now
SHIFT-IT ONLINE
Live Weekly Webinars: Jan. 28 - March 11, 2017
Saturdays, 10-11:30 a.m. Pacific
Full Details and Online Registration
---
Available At Any Time
SHIFT-IT HOME RETREAT KIT
Process at Your Own Pace From Your Own Environment
Full Details and Online Registration
Note: Pre-requisite for Visual Coach Certification. FYI, Repeater Option available for those who have taken before and want to repeat (write us for coupon code).
For Beginners Or Repeaters:
FUNDAMENTALS OF WORKING VISUALLY®
Visual Skills for Process Work with Groups and Individuals
For Process Professionals who work with groups or individuals - managers, consultants, trainers, teachers, facilitators, therapists, coaches, scribes and others. Over 87% of your clients are Visual Thinkers so it only makes logical sense to work in ways that best reach them. This professional skills training thoroughly covers the four main ways of working visually: Studio Work, Graphic Recording, Graphic Facilitation and Graphic Coaching. Attracts participants from across the globe.
Three Options: online, in-person or via handy home study kit.
Early Bird Pricing until Jan. 30th: 10 Spots Left!
ONLINE VERSION VIA LIVE WEBINARS
9 Weeks Online: Feb. 27 - May. 10, 2017
Mondays & Wednesdays, noon-1pm Pacific
Full Details and Online Registration
---
Early Bird Pricing until Apr. 20th
IN-PERSON VERSION IN VICTORIA, CANADA
IN-PERSON: 3 Day Intensive: June 1-3, 2017
Beautiful Victoria, British Columbia, Canada
Full Details and Online Registration
---
Available At Any Time
HOME STUDY KIT VERSION
Learn at Your Own Pace From
Your Own Environment
Full Details and Online Registration

Note: Pre-requisite for Visual Coach Certification. FYI, Repeater Option available on Feb. class for those who have taken before and want to repeat as a guest (write us for coupon code).
For Process Professionals Who Work With Individuals:
2017 VISUAL COACH CERTIFICATION®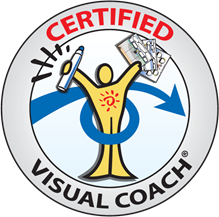 For coaches, counselors, therapists and others who work deeply with individuals. Add the power and innovation of Visual Coaching to your professional practice. Includes advanced Visual Coaching techniques, use of my SHIFT-IT System® with your clientele (17 visual maps), guidance in the 'template-izing' of your own intellectual property, plus marketing and biz development support.
Apply Now to Join 2017 Cohort
2017 VISUAL COACH CERTIFICATION
10-Weeks Online: April 4 - Dec. 31 2017
Tuesdays Noon-1:30 pm Pacific
Full Details and Application Process
Two Pre-requisites: SHIFT-IT Online and Fundamentals of Interactive-Visuals (or equivalent experience).
For Visual Keeners:
MAGIC MARKER RETREAT®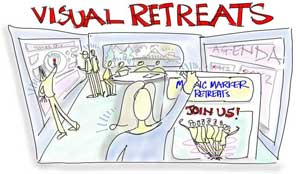 Getting your visual basics is half the equation - the other is competency and creation of a viable practice (whether you are internal or independent). This 2-day Boot Camp takes your visual practice to the next level: chock full of at-the-wall drills, project brainstorming (bring work for feedback and ideas), and identity/brand/financial coaching. Work your brain, your fingers and dissolve your resistance, all in deep community with Visual Practitioners.
Just 7 3 Spots Left
IN PERSON
2 Day Intensive: June 5-6, 2017
Victoria, British Columbia, Canada
Full Details and Online Registration
Note: Pre-requisite is Fundamentals of Working Visually (or equivalent experience). Each Magic Marker Retreat is a unique experience, come as many times as you like for continued inspiration and development!
FEATURED ARTICLE:
OUR SHIFT FROM TYPE 0 TO TYPE 1 CIVILIZATION STATUS
To Listen Or Download Mp3 Version of This Article, Click Here.
This issue of the SHIFT-IT eZine I'm sharing some thoughts and resources on a REALLY BIG SHIFT --- the shift of our civilization from Type 0 status to Type 1 status. A massive shift which isn't easy or pretty but is essential if we are to survive as a species and keep our planet functioning.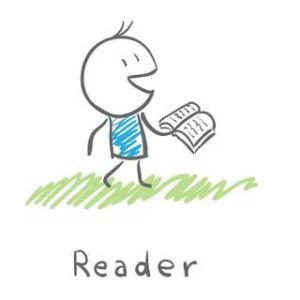 Readers of my eZine and blog are typically external or internal Process Professionals of some type or other ... consultants, facilitators, trainers, coaches, therapists, teachers, Human Resources, Organizational Development, Communications and the like.
Most of you do me the honor of following me because you are interested in the various skills I use and teach including Graphic Recording, Graphic Facilitation, Graphic Coaching and Energy Work. And are also curious about the unfolding process of my career to pick up things that may assist you on your own path.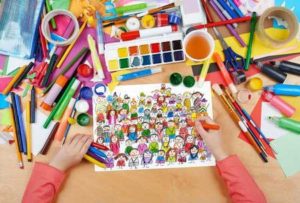 My work and personal interests are increasingly being drawn to the 'Bigger Picture' lately ... literally and figuratively. At considering the extremely pivotal crossroads that we are all live and work in.
As holders of group and individual processes it's important that we recognize the larger context in which our clients and we are operating in.
In case you haven't consciously noticed, we are literally at the transition between worlds ... a scary, exciting and potentially expansion opportunity if we can successfully adapt.
The Kardashev Scale:
Developed in 1964 by astronomer Nikolai Kardashev, the Kardashev scale is a method of measuring a civilization's level of technological advancement according to the nature of how it harnesses energy.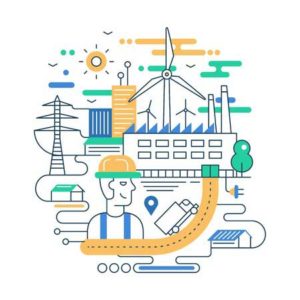 Type 1: Planetary Civilization (harness via solar, wind, wave/tide, volcanic)
Type 2: Stellar Civilization (harness power via home star)
Type 3: Galactic Civilization (harness power via entire galaxy)
Unfortunately, for a myriad of reasons (special interests mainly rather than tech inability) our civilization doesn't even rate (we are a zero) due to our current infatuation of burning things depending on region (wood, coal, gas, oil, etc.). And nuclear options that generate long lasting toxic waste issues.
Below, is a quick video from theoretical physicist and futurist Michio Kaku, which does a nice job of defining the 3 stages further and the dilemma currently facing humanity (although I differ on his thoughts that anyone with objections to a ...
ARTICLE CONTINUED ON BLOG ... CLICK HERE TO VIEW
---
For the full SHIFT-IT e-Zine Archives: Click Here
For the full SHIFT-IT Audio Library (mp3): Click Here

Christina Merkley
The SHIFT-IT Coach &
Process Skills Mentor


SHIFT-IT Coach, Inc. is a boutique training and coaching company specializing in visual and energetic process work for groups and individuals. Founded by Christina Merkley, pioneering Visual Facilitator and Coach, she works deeply with individuals, partners and conscious businesses to define and manifest what you really want. Christina also trains Process Professionals from across the globe in her innovative ways of working. For more information visit www.shift-it-coach.com and www.visualcoaches.com.
IN THIS ISSUE:
>>Featured Article:
Our Shift From Type 0 to Type 1 Civilization Status
---
CONNECT WITH US:
---
BLOG ENTRIES:
Looking for more rich, SHIFT-IT content? Check out my blog for recent ramblings, resources and general interest features:
Reflection Retreat with 4 Visual Maps
Communications Specialist Alisa Gordaneer Successfully Applies Her New Visual Skills In University Settings
Three Resources to Shift Post Election Angst
Our Practical Energy Work Course Reaps Results For D.C. Area Consultant Kathy Smith
Louisa Marziali Dramatically Improves Her Graphic Facilitation Skills
Adventures in 21st Century Messiness
Graphic Facilitation Training: Testimonial From Dr. Jude Rathburn
Summer Reads: Selig, Singer And Silver
In Your Words: Florida I.T. Professional Finds Practical Use For Energy Work
International Forum of Visual Practitioners (IFVP): My Three Top Tips for Attending the Annual Conference
Karla Kadlec: Consciousness Consultant Follows Her Intuition To Our Graphic Facilitation Training
Bruce Hostetter: On Fundamentals Of Working Visually Workshop
Actually You ARE Accomplishing A LOT!
Hannah Sanford: New Visual Coach Grad From Maryland, U.S.A.
How I Did It And How You Can Too!
Click here to read The SHIFT-IT Blog.
---
EZINE ARCHIVES:
Browse past issues here.
Listen to the eZine here.
---
PRODUCTS: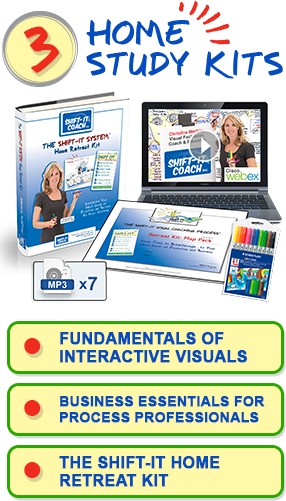 ---
Websites:
SHIFT-IT Coach, Inc
www.shift-it-coach.com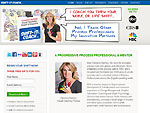 ---
---
Visual Facilitation
www.makemark.com