A NOTE FROM CHRISTINA:

Its summer here in the Pacific Northwest and the living is easy ... or at least warm! Summer is one of two chances throughout the year for me to take a few weeks off from client work and running courses. I love ya all however I need to take a break from time to time to keep me civil!
I'm still temporarily living outside of Victoria as construction drones on right next to my downtown work/live studio. The adjoining construction site has reached the top floor of my building (inches away from where my unit is) and are going up two more floors beyond. So it'll be another year at least before I move back in. If I do, I really love the peace and quiet of the country ... and JJ has found his country dog groove.
| | |
| --- | --- |
| City Life | Rural Life |
In between weekend trips and plenty of rural beach time ... I've been puttering with my team on doing course and site refreshes and other administrative stuff that must get done. A shout out to Patricia, Theresa, Elizabeth, Jessica and David ... whose talents in customer service, programming, design, bookkeeping and SEO keep the wheels of SHIFT-IT School turning. Thank you for your hard work, I'm very fortunate to have such responsible people working with me.
Five Days: August 6-10
FYI, we opted to bump the annual Summer Sale from July to early August. So if you wondering what happened to it, know you didn't miss it, it's coming next week. It'll run Monday August 6th through Friday August 10th. As per usual we'll have a good selection of live courses, home study kits, private visual skills training and private coaching included in the event. A good time to nab whatever item you have been eyeing in our curriculum.
During my time off I had a significant birthday --- turned the big 5-0. Thanks for all the sweet, funny and mean comments posted on my FB page, hehe. Last summer I did an epic trip to Peru, so this year I kept it on the lowdown. Opting to celebrate with family and friends and then treat myself to another Shamanism training, this one on Death, Dying and the Beyond. Turns out many of you didn't find that a surprising choice!
Apparently in Peru I went through an 'ego death' ... the irony of saying that through an eZine publication is not lost on me. Not sure if that's true (or if all of us at mid-life experience a mellowing and wake up call) but this issue's article is dedicated to "Ego and Other Deaths" as I share some thoughts and resources about the shift of all shifts.
Yours in SHIFTing IT,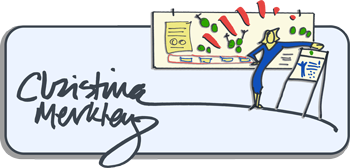 The SHIFT-IT Coach
& Process Skills Mentor
IN YOUR WORDS: VISUAL PRACTITIONER TARA SHANKS SHARES HER EXPERIENCE OF SHIFT-IT SCHOOL

I KEEP COMING BACK BECAUSE THE INVESTMENT IN SKILLS ALWAYS PAYS OFF. COURSES ARE HIGH CALIBRE. PACKED WITH KNOWLEDGE & INSPIRING PEOPLE.
"I first saw a Graphic Recorder at a conference. I was smitten. I found Christina's article – "So You Wanna Be A Graphic Recorder?" I did ... however I remember thinking how amazing that career would be but I couldn't have it – it was for others. Years later I desperately needed a career change and that article floated off a shelf during a move. I decided then and there it was time to listen to my whisper of intuition.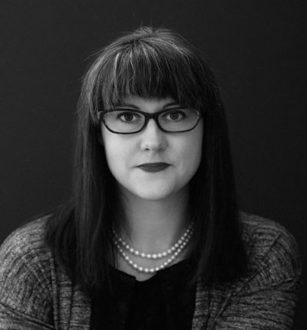 Tara Shanks
Visual Practitioner
It's been an amazing 2 years since I took Fundamentals of Working Visually. Truly better than I could have imagined. I opened my own company, Pondering Turtles, right after. Christina's teaching, support and network have opened doors I did not even know existed and I have created a life that truly makes me happy.
She pushes me to reach just a little further than I think I can and there are more layers than I initially realize. For that reason, I've taken pretty much everything in her curriculum: beginner and advanced in-person trainings, twice. Magic Marker Online Mastermind, amazing cohort who inspire and challenge. Biz Essentials for Process Professionals and SHIFT-IT Visual Coaching System which both taught me so much about myself.
And finally Visual Coach Certification, one of the best things I have ever done in my life --- I'm creating a visual template line for Caregivers.
| | |
| --- | --- |
| | I keep coming back to SHIFT-IT School because the investment in skills always pays off. The courses are high calibre and packed with knowledge and inspiring people. The other reason is Christina herself. I've spent enough time in her presence to say she 100% genuinely cares about her students and works hard to hold space and make sure everyone gets what they need. |
Does it take work? Of course, lots! You get the skills, knowledge and inspiration to get started. You become part of an amazing community that is really life changing if you want it to be. I am so glad I listened to that whisper!"
Tara Shanks, Visual Practitioner
Victoria, British Columbia, Canada
www.ponderingturtles.com
SHIFT-IT SCHOOL: UPCOMING COURSES

For a Full Overview of SHIFT-IT School's Curriculum, Click Here. Private Training (You Come to Christina) or In-House Training (She Comes to You) and Private Coaching (In-Person or Online) Are Also Available. Below Are Upcoming Courses and eCommunity Dates For This Season.
For Beginners Or Repeaters:
ANNUAL SUMMER SALE
Save Up To 40% On Professional & Personal Development
5 DAYS: August 6 - 10, 2018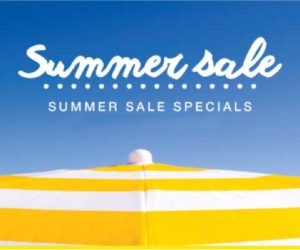 Ready For Your Next Round Of Professional And Personal Growth?! Our Annual Summer Sale Is Right Around The Corner: August 6 - 10, 2018. Save Big On Upcoming Fall Courses, Private Training And Private Coaching. Our Current Times Are Calling Us To All Step Up As Process Professionals. Get The Education, Support And Community You Need To Take Your Craft (And Life!) Up To The Next Level.
Starts Monday!
For Beginners Or Repeaters:
FUNDAMENTALS OF WORKING VISUALLY®
Visual Skills For Process Work With Groups And Individuals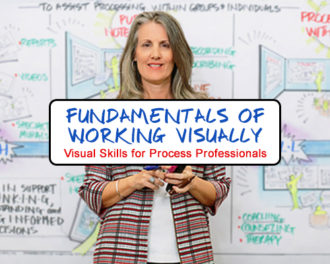 For Process Professionals Who Work With Groups Or Individuals – Managers, Consultants, Trainers, Teachers, Facilitators, Therapists, Coaches, Scribes And Others. Over 82% Of Your Clients Are Visual Thinkers So It Only Makes Logical Sense To Work In Ways That Best Reach Them. This Professional Skills Training Thoroughly Covers The Four Main Ways Of Working Visually: Studio Work, Graphic Recording, Graphic Facilitation And Graphic Coaching. Attracts Participants From Across The Globe. Includes Monthly eCommunity For Ongoing Support.
Three Options: Online, In-Person Or Via Home Study Kit.
Save $500: Summer Special
4 15 Spots Left
IN-PERSON VERSION IN VICTORIA, CANADA
3 Day Intensive: Aug. 22-24, 2018
Beautiful Victoria, British Columbia, Canada
Full Details and Online Registration
---
Early Bird Ends September 7
ONLINE TRAINING VIA LIVE WEBINARS
9 Weeks Online: Oct. 8 - Dec. 19, 2018
Live Webinars: Mondays & Wednesdays, Noon-1PM Pacific
Full Details and Online Registration
---
Available At Any Time
HOME STUDY KIT VERSION
Learn at Your Own Pace From
Your Own Environment
Full Details and Online Registration

Note: Pre-requisite for Visual Coach Certification. FYI, Repeater Option available on Fall Online Training for those who have taken before and want to repeat as a guest (write us for coupon code).
For Advanced Guidance:
MAGIC MARKER PROGRAMS
Visual Skills & Business Development For Your Next Level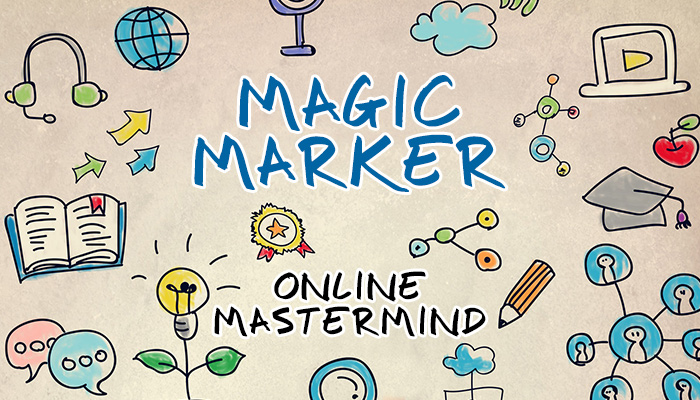 For Process Professionals Who Have Already Taken Beginner Level Visual Skills Instruction (Either Through My Fundamentals of Working Visually Or Elsewhere). A Specialized Online Mastermind For Enhanced Support And Community With Fellow Visual Practitioners From Across The Globe. Suitable For Both Internal Practitioners Embedded In Organizations And For Self-Employed Independents. Take Your Skills And Identity To Your Next Level!
Limited To 10 Members Per Cohort
FALL ONLINE MASTERMIND VIA LIVE WEBINARS
15 Weekly Live Webinars: Oct. 1, 2018 - Jan. 21, 2019
Full Details and Online Registration
Note: Pre-requisite is Fundamentals of Working Visually (or equivalent experience). Each Magic Marker Retreat is a unique experience, come as many times as you like for continued inspiration and development!
For Self Starters
4 HOME STUDY KITS
Handy Self-Paced Access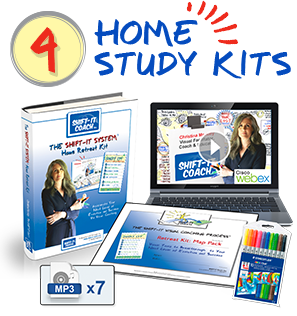 Our Live and In-Person Courses Don't Work For You? Travel a Lot? In An Opposite Time Zone? Did You Know That 4 of Our Popular Programs Are Available Via Home Study Kits? Learn At Your Own Pace In the Comfort of Your Own Environment. Choose the Deluxe Option for Private 1:1 Private Support With Christina. Each Kit Also Includes a Monthly Drop-In eCommunity for Ongoing Connections.
HOME STUDY KITS
Learn At Your Own Pace From Your Own Environment
Full Details and Online Registration
FEATURED ARTICLE:
EGO AND OTHER DEATHS
It's the eighth month of 2018 and this is only my third eZine of the year. The first one was on Ayahuasca, the second one was on my Graphic Recordings of Gabor Mate's Compassionate Inquiry Work with trauma and addictions. And this third one is on death. I know, I'm a laugh a minute right?!
The longer I write my eZine the harder it gets. Not because it's been 14 years and I've run out of topics (see eZine Archives). Rather because the topics that I have grown into as a Process Professional, and as a person, are harder to cover in a pithy format. Like for instance, how the heck does one cover 'death' in an eZine?
Well, here I go ...
Why death? Well, why not. We all do it. Maybe it was partaking of the Vine of the Soul last summer, or turning the big 5-0, but I've been surprised to find death, and the idea of the beyond, showing up so strongly in my consciousness. And to be pleasantly surprised that after an initial wake up shock it's not as morbid as I would have thought. Unsettling yes. But morbid no.
Death is the mother of all shifts isn't it, for someone who helps herself and other's shift. Pets die. Loved ones die. Mentors die. Clients die. Clients have loved ones die. Companies, organizations and systems die (some do try to hold on forever when we'd like them to die). And then there all the little deaths along the way that us coaches are privy to too. Deaths of identity. Deaths of expectations. Deaths of visions and dreams.
Life actually has death all throughout it if you look closely. And it also has births emerging from those deaths all along too. That's the nature of change. Nothing ever stays the same, it's in a constant state of evolution. Requires a level of surrender and maturity. And faith. Getting okay with all of that. Sinking into that somehow the universe knows what it is doing and everything is all in its right order, even when it's so hard to appreciate.

I am finding in having death occupy a more central place in my consciousness that it puts the minutia into perspective. It is incredibly useful, a gift really, to be aware of the bigger journey which we are all immersed in, and not get buried by the little stuff that can cloud clarity. As Trooper used to sing "we are here for a good time, not a long time, so have a good time, the sun can't shine every day".
When any subject takes me over, death being the most recent, I dive deep to integrate it. My poor little Left Brain likes to try to know everything it can to gain a semblance of control I suppose ... even on Right Brain subjects it never could.
I've covered some interesting terrain in my search, so below are some resources that may be of assistance to those of you who have had death come knocking on your consciousness or your door.
CLICK HERE TO VIEW THE REST OF THIS ARTICLE
---
For the full SHIFT-IT e-Zine Archives: Click Here
For the full SHIFT-IT Audio Library (mp3): Click Here


Christina Merkley
The SHIFT-IT Coach &
Process Skills Mentor

SHIFT-IT Coach, Inc. is a boutique training and coaching company specializing in visual and energetic process work for groups and individuals. Founded by Christina Merkley, pioneering Visual Facilitator and Coach, she works deeply with individuals, partners and conscious businesses to define and manifest what you really want. Christina also trains Process Professionals from across the globe in her innovative ways of working. For more information visit www.shift-it-coach.com and www.visualcoaches.com.
IN THIS ISSUE:
>>Featured Article:
Ego and Other Deaths
---
CONNECT WITH US:

---
BLOG ENTRIES:
Looking for more rich, SHIFT-IT content? Check out my blog for recent ramblings, resources and general interest features:
Gabor Maté: Real Time Graphic Recordings
Combat Imagineer Eric Bakey: Weaving Visuals Into Veteran Owned Business
Ayahuasca: Info For Process Professionals
Organizational Development Consultant Louisa Marziali Adds Visual Coaching To Her Client Offerings.
Shift-It-Visual Coaching System: Makes A Good Gift For You And Yours
What's Your Strongest Clair Ability?
Clairaudient Kendra Jonas Gets Support To Come Out Of The Spiritual Closet
Click here to read The SHIFT-IT Blog.
---
EZINE ARCHIVES:
Browse past issues here.
Listen to the eZine here.


---
PRODUCTS: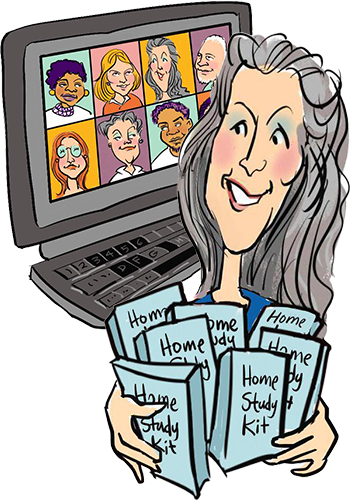 ---
Our Websites:
SHIFT-IT Coach, Inc
www.shift-it-coach.com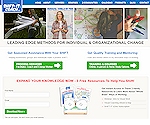 ---