A NOTE FROM CHRISTINA:

Egads, it's been ages since I sent out an eZine. I've been too darn busy. Please accept my apologies, I intend to get back into a more regular communication drumbeat soon.
One of the things that has kept me hopping is the annual in-person offerings of my Visual Skills programs. Big thanks to those of you who attended the recent Fundamentals of Working Visually and Magic Marker Retreat here in beautiful Victoria, British Columbia on the west coast of Canada.
Fundamentals of
Working Visually



Magic Marker Retreat
*** Many more photos in Facebook albums for both courses.
We had a really excellent crew of Process Professionals attend --- from all over North America and even from the U.K. Saudi Arabia and China. Working in international affairs, peace keeping, aerospace, business studies, eldercare, marketing, communications, advertising, info technology, disability support, intelligence and more. A VERY eclectic group using visuals in so many interesting and leading-edge ways.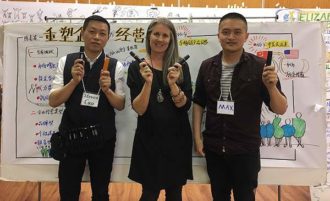 Overlooking the Lake
Steven Cao from Shanghai attended 5 days of public training (with his awesome translator Max). Then booked 3 days of private training afterwards to make the most of his travel.
He's probably officially sick of me now, but his dedication paid off in the many great charts he took home. Thanks for coming all this way. I appreciate you! And Max too, for translating all the lingo.
Demand for the beginner level of Visual Skills training is really strong right now, so I've added another in-person 3 Day Public Training in Victoria, Canada on August 22-24 (normally I only do the in-person option once a year). So please come if you'd like to get in on that opportunity. Late August is usually a nice time to come to Victoria.
Additionally, this fall I'm offering the online version of the beginner level from Oct. 8 - Dec. 19th. The online version of the advanced level (for those of you who have your Fundamentals from me or elsewhere) runs Oct. 1 - Jan. 21. Both ways of learning (in-person and online) are very effective.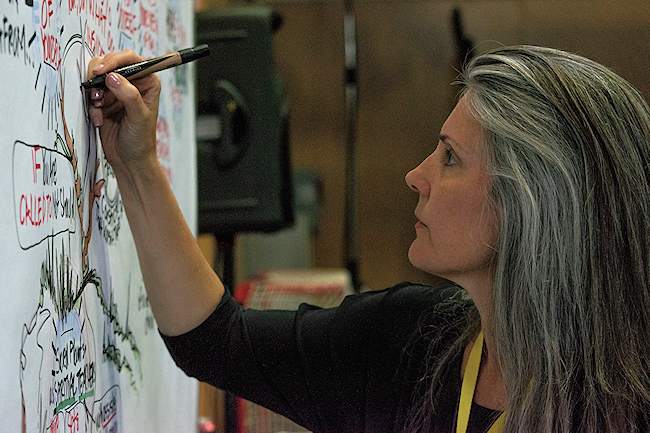 Listen & Sketch of Gabor Maté
In addition to teaching, I have my own private practice which has been occupying my time too. Recently I got to rub shoulders with a personal hero of mine, Dr. Gabor Maté.
Mary McAllister of The Base Healing Community brought Dr. Maté to Victoria, British Columbia (our home town) and I provided Graphic Recording services for the evening lecture and 2 Day Compassionate Inquiry workshop.
I've chosen to write this issue's article on Dr. Maté's ground-breaking work ... and share the Graphic Recordings. See more in the article that follows.
Yours in SHIFTing IT,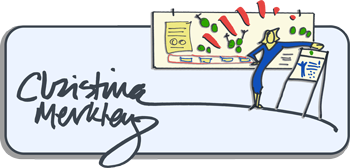 The SHIFT-IT Coach
& Process Skills Mentor
IN YOUR WORDS: COMBAT IMAGINEER ERIC BAKEY: WEAVING VISUALS INTO VETERAN OWNED BUSINESS

YOUR COURSE HELPED ME GET AWESOME AT SKETCHNOTES HOWEVER IT WAS YOUR MENTORSHIP THAT PUSHED ME TO GO BIG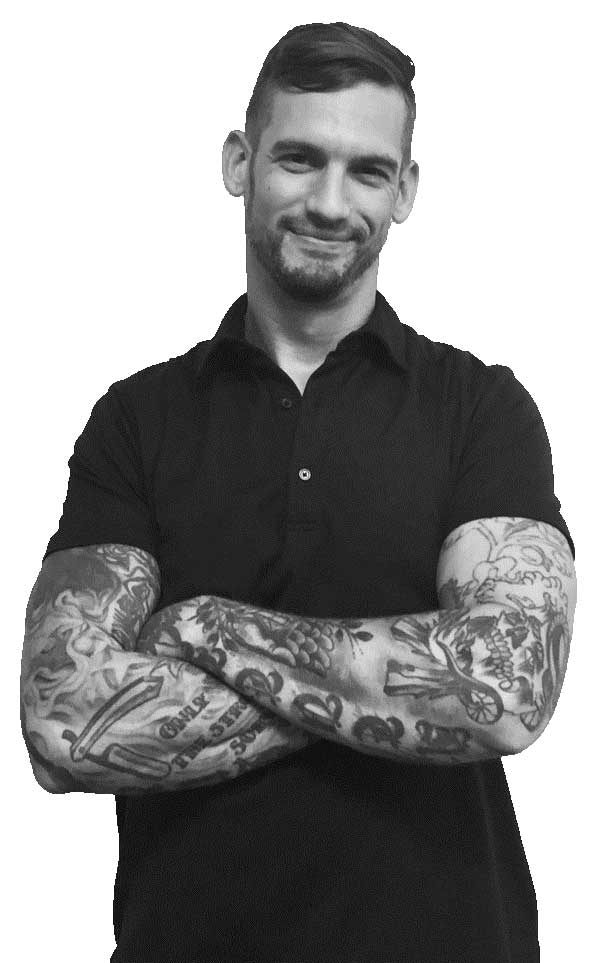 Eric Bakey
Combat Imagineer
"Hey Christina. Wanted to give you an update re: my visual practice and say thank you.
You must SEE a thing before you can achieve it. Fellow VETrepreneurs rely on me to "combat imagineer" force-multiplying marketing - drawing out vivid visions to close sales and marketing gaps.
I've got my "Commander's Intent" process AND template down as well as a "Buyer Audit" which you helped me articulate more clearly. When I work with potential clients for a "Triage Call" they end up hiring me to do a full day of consulting. Plus it positions me to sell my copywriting work with zero resistance. Pretty wild!
I've incorporated the visual processes we talked about into my work. Your course helped me get awesome at Sketch Notes (good conversation starters at seminars), however it was your mentorship that pushed me to GO BIG as a Combat Imagineer - being a copywriter, I had to call it something different. Just wanted to say THANK YOU!"
Eric Bakey
Strategic Marketing & Copywriting for
Veteran Owned Businesses
Austin, Texas, USA
www.ericbakey.com
SHIFT-IT SCHOOL: UPCOMING COURSES

For a Full Overview of SHIFT-IT School's Curriculum, Click Here. Below Are Upcoming Courses and eCommunity Dates For This Season.
For Beginners Or Repeaters:
ANNUAL SUMMER SALE
Save Up To 40% On Professional & Personal Development
5 DAYS: August 6 - 10, 2018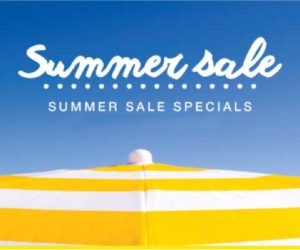 Ready For Your Next Round Of Professional And Personal Growth?! Our Annual Summer Sale Is Right Around The Corner: August 6 - 10. Save Big On Upcoming Fall Courses, Private Training And Private Coaching. Our Current Times Are Calling Us To All Step Up As Process Professionals. Get The Education, Support And Community You Need To Take Your Craft (And Life!) Up To The Next Level.
More Details Coming Soon!
For Beginners Or Repeaters:
FUNDAMENTALS OF WORKING VISUALLY®
Visual Skills For Process Work With Groups And Individuals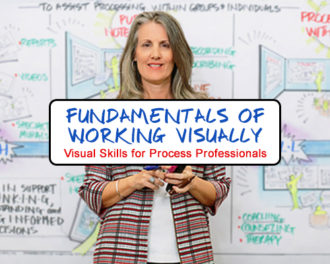 For Process Professionals Who Work With Groups Or Individuals – Managers, Consultants, Trainers, Teachers, Facilitators, Therapists, Coaches, Scribes And Others. Over 82% Of Your Clients Are Visual Thinkers So It Only Makes Logical Sense To Work In Ways That Best Reach Them. This Professional Skills Training Thoroughly Covers The Four Main Ways Of Working Visually: Studio Work, Graphic Recording, Graphic Facilitation And Graphic Coaching. Attracts Participants From Across The Globe. Includes Monthly eCommunity For Ongoing Support.
Three Options: Online, In-Person Or Via Home Study Kit.
Save $500: Summer Special
7 15 Spots Left
IN-PERSON VERSION IN VICTORIA, CANADA
3 Day Intensive: Aug. 22-24, 2018
Beautiful Victoria, British Columbia, Canada
Full Details and Online Registration
---
Early Bird Ends September 7
ONLINE TRAINING VIA LIVE WEBINARS
9 Weeks Online: Oct. 8 - Dec. 19, 2018
Live Webinars: Mondays & Wednesdays, Noon-1PM Pacific
Full Details and Online Registration
---
Available At Any Time
HOME STUDY KIT VERSION
Learn at Your Own Pace From
Your Own Environment
Full Details and Online Registration

Note: Pre-requisite for Visual Coach Certification. FYI, Repeater Option available on Fall Online Training for those who have taken before and want to repeat as a guest (write us for coupon code).
For Advanced Guidance:
MAGIC MARKER PROGRAMS
Visual Skills & Business Development For Your Next Level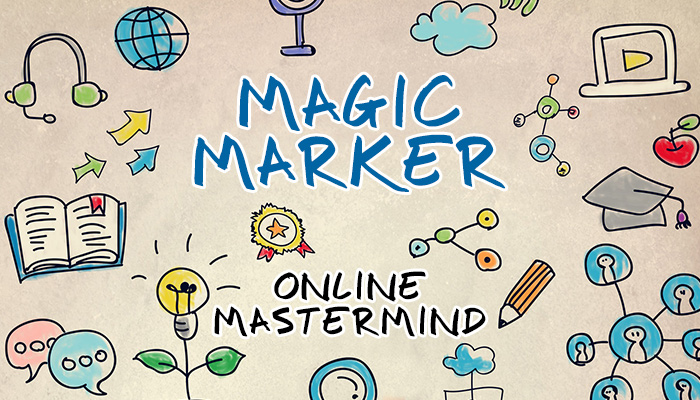 For Process Professionals Who Have Already Taken Beginner Level Visual Skills Instruction (Either Through My Fundamentals of Working Visually Or Elsewhere). A Specialized Online Mastermind For Enhanced Support And Community With Fellow Visual Practitioners From Across The Globe. Suitable For Both Internal Practitioners Embedded In Organizations And For Self-Employed Independents. Take Your Skills And Identity To Your Next Level!
Limited To 10 Members Per Cohort
FALL ONLINE MASTERMIND VIA LIVE WEBINARS
15 Weekly Live Webinars: Oct. 1, 2018 - Jan. 21, 2019
Full Details and Online Registration
Note: Pre-requisite is Fundamentals of Working Visually (or equivalent experience). Each Magic Marker Retreat is a unique experience, come as many times as you like for continued inspiration and development!
For Right Brain Connection:
PRACTICAL ENERGY WORK
New 15-Module Home Study Kit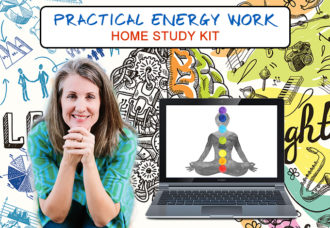 Your Right Brain Knows Everything ... However the Trick Is To Learn How To Receive It's Messages. This New Home Study Kit Is Chock Full of Pragmatic and Fun Inner Work Techniques That Enhance Your Personal And Professional Life. Solve Problems. Navigate Tricky Situations. Improve Health. Create Right Livelihood and Abundance. Improve Relationships. Heal Ancestry. Boost Creativity. Includes Monthly eCommunity For Ongoing Connection With Like Hearted People From Across The Globe.
Available At Any Time
HOME STUDY KIT
Learn At Your Own Pace From Your Own Environment
Full Details and Online Registration
For Grads Of My Coaching Programs:
THE SHIFT-IT eCOMMUNITY
Monthly Drop-In Webinars For Ongoing Support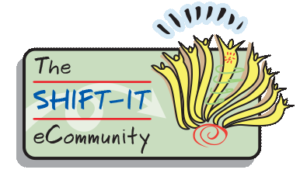 This eCommunity, Is A Complimentary Free Perk For Grads Of My Coaching Programs: SHIFT-IT, Practical Energy Work, Visual Coach Certification And My Private Coaching Practice. To Keep Going In Community With Like-Minded People From Across The Globe. It Includes Drop-In Monthly Webinars, Video Recording Library And 24/7 Forum.
Saturdays, 10-11:30am Pacific
July 14,* (changed from July 7), August (off), Sept. 8, Oct. 13, Nov. 10, Dec. 8
Full Details and Online Registration

FEATURED ARTICLE:
GABOR MATÉ: REAL TIME GRAPHIC RECORDINGS
Graphic Recording, as many of my readers know, is a real-time visual note taking process done in a public manner, usually with large sheets of mural size paper (although other materials can also be used including digital means).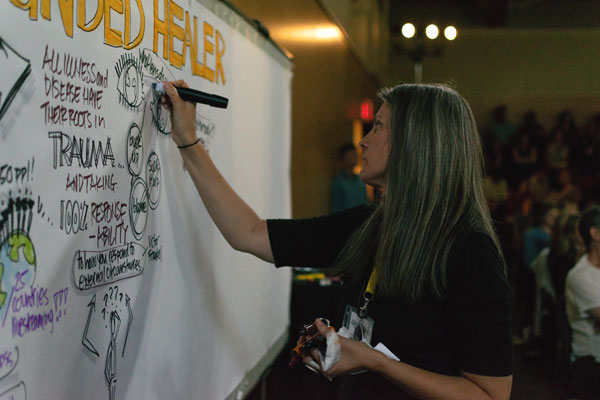 Photo by Ben Kerr. Courtesy of The Base
If you are aware of the SketchNotes technique, it's the same idea, but larger and with the notes happening publicly rather than in your own small notebook.
For the first decade of my process career I was a Graphic Recorder. My full-time job was travelling the world working for various consultants, facilitators and corporate, governmental and NGO clients and taking their large, visible meeting notes for them. It was an awesome job, not only did I get to see the world, but I also learned A LOT about how our world works and how it doesn't.
Photo by Ben Kerr.
Courtesy of The Base

Photo by Ben Kerr.
Courtesy of The Base
Nowadays I use visuals more interactively, through the facilitation and coaching I provide. And I also teach other Process Professionals how to weave Working Visually into their work too.
I rarely do Graphic Recording for others anymore, however when Mary McAlister of The Base Healing Community asked if I knew of any Graphic Recorders who would be good for an upcoming event she was organizing ... I said "yes, me".
Her workshop was with a personal hero of mine, Dr. Gabor Maté on the important topic of Compassionate Inquiry... so SHIFT-IT Coach, Inc. donated the GR services and became one of the sponsoring partners.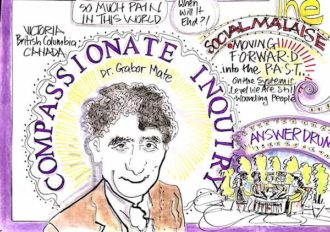 Many of you reading already know of Dr. Maté's leading edge work in childhood development and trauma. He's a Canadian physician with impressive street credentials in education, palliative care, attention deficit disorder, addiction and abuse ... and their lifelong impacts on physical and mental health.
He's a best-selling author who's been translated into 26 languages. And best of all ... he's taking on our current whacked systems and calling them out. As only someone from the inside can.
Dr. Maté is calling his latest work "Compassionate Inquiry" as he seeks to educate and empower front line workers in the medical, community and police agencies about the effects of stress and trauma. Not only in the people they serve but also in themselves. And offer ways to compassionately help people to meet their trauma in the now.
Photo by Ben Kerr.
Courtesy of The Base

Photo by Ben Kerr.
Courtesy of The Base
His teaching style is to "do" and "be" the approach, rather than just talk about it. So, most of the time at these events was spent interacting with audience members and often bringing people up on stage to 'work with' what was emerging in their experience, right there. More left-brain folks who were expecting a more conventional teaching or workshop style were challenged at times.
The Friday night lecture and the weekend workshop were both live-streamed via video conferencing. Given the video would catch the live process work with individuals, I did my best as the Graphic Recorder to pull out the "logic trail" of his work. What main points did he articulate? What perspective was he sharing? What was he emphasizing?
Graphic Recordings act as memory devices and evokers for those who were in the room when the event was happening. Given that, they won't make full sense to those of you who weren't there ... but hopefully the gist of the topic and energy will still seep through when you peruse them.
CLICK HERE TO VIEW GRAPHIC RECORDINGS PLUS THE REST OF THIS ARTICLE
---
For the full SHIFT-IT e-Zine Archives: Click Here
For the full SHIFT-IT Audio Library (mp3): Click Here


Christina Merkley
The SHIFT-IT Coach &
Process Skills Mentor

SHIFT-IT Coach, Inc. is a boutique training and coaching company specializing in visual and energetic process work for groups and individuals. Founded by Christina Merkley, pioneering Visual Facilitator and Coach, she works deeply with individuals, partners and conscious businesses to define and manifest what you really want. Christina also trains Process Professionals from across the globe in her innovative ways of working. For more information visit www.shift-it-coach.com and www.visualcoaches.com.
IN THIS ISSUE:
>>Featured Article:
Gabor Maté: Real Time Graphic Recordings
---
CONNECT WITH US:
---
BLOG ENTRIES:
Looking for more rich, SHIFT-IT content? Check out my blog for recent ramblings, resources and general interest features:
Ayahuasca: Info For Process Professionals
Organizational Development Consultant Louisa Marziali Adds Visual Coaching To Her Client Offerings.
Shift-It-Visual Coaching System: Makes A Good Gift For You And Yours
What's Your Strongest Clair Ability?
Clairaudient Kendra Jonas Gets Support To Come Out Of The Spiritual Closet
Learning & Development Consultant Christy Gharbo Adds Real Time Visuals To Her Practice
Click here to read The SHIFT-IT Blog.
Click here to read The SHIFT-IT Blog.
---
EZINE ARCHIVES:
Browse past issues here.
Listen to the eZine here.


---
PRODUCTS: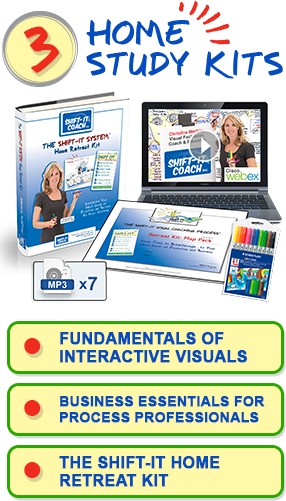 ---
Our Websites:
SHIFT-IT Coach, Inc
www.shift-it-coach.com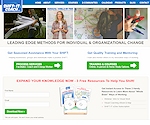 ---