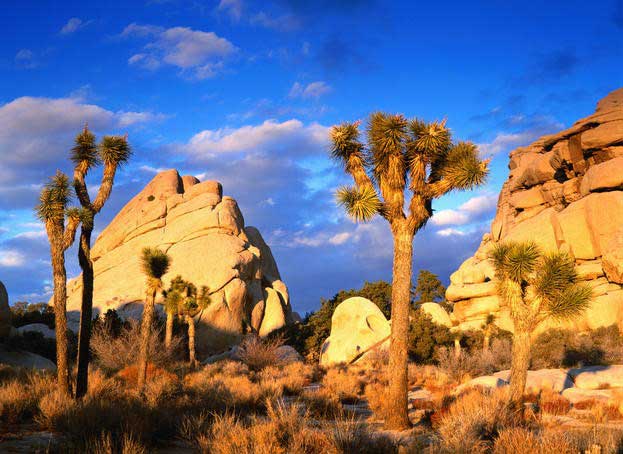 I'm technically on vacation (even though I'm holed up in the lovely Palm Desert Public Library writing this Zine until I can check into my latest hotel on my road trip).
I just spent a week in the California Desert of the Mojave Preserve … right near the spectacular Joshua Tree National Park. It's the middle of August, so it is HOT, HOT, HOT (although the locals say it's actually a cool year). Kinda makes me think of the old adage about mad dogs and Englishmen, but in this case it's a Canadian woman!
I'm here because of a conference called 'Contact in the Desert' that I wanted to attend. And, I did for the last 4 days, more on that in the article that follows … it was TRULY WONDERFUL.

While attending the conference I stayed 20 miles down the highway in Twenty Nine Palms at The Harmony Motel. Three things attracted me to this hotel.  First, the name (figured Harmony was right up my alley). Secondly, I read the bio about the owner, Ash Maharaj, who was once a change management consultant in South Africa but 10 years ago dramatically changed her life by buying this gem in the desert (if that isn't a SHIFT-IT story I don't know what is!).
And third, U2, my favorite band from my 'formative years' stayed here and took a ton of photos for their Joshua Tree album back in the 80s. OMG!!! (that was my Inner Teenager having a freak out, hehe).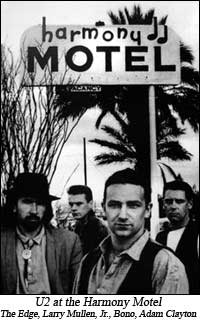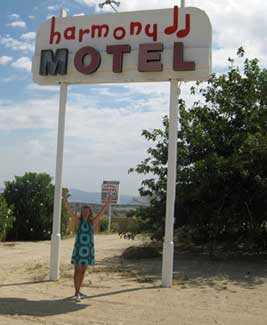 I've got a few more days until I return home. This weekend I'll be working with Sarah Moyle on the Whiteboard Video project (a little ditty to help me quickly explain who I am and what the breadth of my work is). Then it's back to JJ and hopefully some good Victoria, British Columbia weather (took a risk leaving home when we are in our own best weather season).
Yours in SHIFTing IT,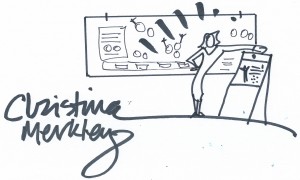 The SHIFT-IT Coach
and Interactive-Visuals Mentor
---