Wow, did I have a GOOD and BUSY time on my 'vacation'. August is my annual chance to take a longer break.
My trip to Mt. Shasta (which I had just begun last issue) was a fun and fascinating one … see more in the article below about the unusual conference I was attending and how it fits into my process work.
Mt. Shasta is really, really beautiful. Crystal clear streams. Forests. Mountain meadows. Clean air.  And a palpable high energy … made my head spin (folks aren't kidding when they say it's packing a powerful vortex).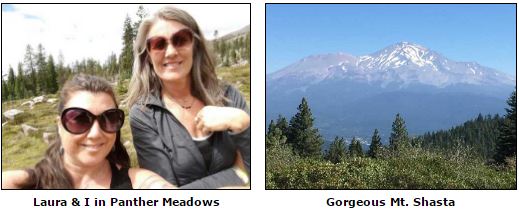 It was a metaphysical girls trip which I was so lucky to share with my friend and energy work buddy Laura Leon. Neither of us are camping types but we both really wanted to attend the SSP Conference to hear the speakers up close … so we sucked it up and pitched a tent with roaming bears no less (thanks for the tent Fiona!)
"No Laura, you are NOT bringing your wine in this tent, go drink it in the hopefully bear proof car!"  Apparently I get a little bossy pants when bears are involved.  With good reason, as a new set of large paw prints appeared on the car each morning … was grateful we followed advice to keep everything food/scent related in the trunk!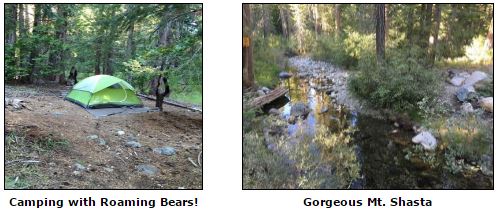 After Shasta I made the last minute decision to attend Paul Selig's workshop in Seattle (in past eZine issues I've been sharing about his books and how they were my summer reading project).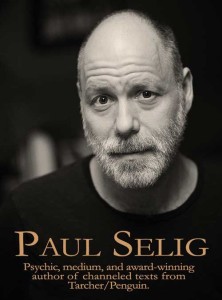 It was fantastic to experience him and his Guides in person (for more details also see article below).
I've decided to attend his upcoming workshop in Berkeley next month too. And am eyeing Esalen for 2017. My kundalini stirs up in the frequency of his workshops and I REALLY benefited from the private session I was able to recently have with Paul directly for specialized guidance on how my system is integrating higher frequencies.
For those interested in these topics, I'll most likely share that session in my upcoming Practical Energy Work course, as well as sessions with other energy practitioners of various modalities.
On my busy vacation I also made a quick trip (thanks Louisa for joining me!) of a few hours up the coast of Canada where I live, to visit Denman Island.  For about 18 months now I've been feeling the pull to get out of the city into a more natural setting so I've been checking out various areas … particularly those that feel like 'The Shire' of Lord of the Rings. Denman Island is the closest I've come yet!

The listing I went to check out wasn't right, too much of a fixer upper for my abilities. But I did LOVE the feel of this beautiful Gulf Island. Next step, I've booked an Airbnb for a week in November to spend some quality time in the area (see you soon Gillian, I saw you signed up for the eZine and I look forward to my Arbutus Retreat).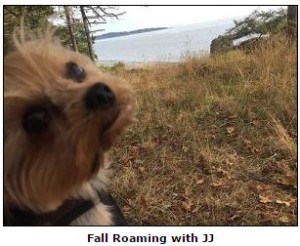 Right now JJ and I are on a road trip visiting with various friends between Portland and Berkeley for the next few weeks.  We return to Victoria in mid-November and look forward to a quiet rainy winter season on Vancouver Island.
Yours in SHIFTing IT,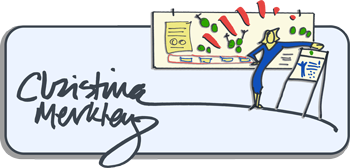 The SHIFT-IT Coach
& Process Skills Mentor