Whole Brain Process Work for Groups and Individuals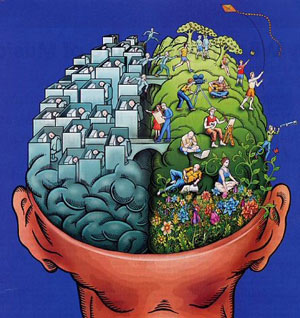 As a pioneering Process Professional Christina Merkley facilitates companies, governmental agencies and not-for-profits, coaches leaders, partners and individuals and is an international trainer and educator.
Her "whole brain" approach blends her extensive left-brain organizational development and facilitation background with her right-brain gifts of drawing, energy awareness and intuition.
With a Masters Degree in Organizational Development & Transformation (ODT), Christina Merkley began her process career in the mid 1990s as a Graphic Recorder with David Sibbet's Grove Consultants traveling extensively throughout North America and Europe.
In 2001 she launched her independent Graphic Facilitation practice – Make Your Mark, LLC where she honed her process leadership skills in strategic planning and visioning settings working for such notable clients as Hewlett-Packard, eBay, Stanford University, The American Institute of CPAs, BBC, U.S. Department of Energy, The Institute for the Future and The Gordon and Betty Moore Foundation.
Christina Merkley's Visual Bio:


Click Here for Enlarged View
Awakened by the September 11, 2001 events (a series of synchronicities kept her from being in New York that fateful day), Christina Merkley turned her focus to integrating the visual methodology into coaching and spirituality – changing her base to lovely Victoria, British Columbia, Canada and creating SHIFT-IT Coach, Inc.
Through her SHIFT-IT School, Christina Merkley coaches, trains and mentors clients via her internationally popular SHIFT-IT,  Fundamentals of Working Visually, Magic Marker Retreats, and Visual Coach Certification programs.
She also maintains a robust Coaching and Energy Work Practice. Christina's natural clairsentient (feel) and claircognizent (know) abilities expanded due to kundalini rising precipitated by a mysterious visit of light orbs in 2009.  As a result she also teaches Practical Energy Work to assist others in the process of multi-dimensional awakening.
---
CONTACT US FOR A FREE 30-MINUTE EXPLORATORY CHAT:
Christina Merkley and her team welcome your email and phone inquiries here. For assistance to determine which courses, services or products best suit you, simply request a free 30-minute Exploratory Chat.
Whiteboard Explainer Video Provides Overview of Christina Merkley's Journey: