A PROGRESSIVE PROCESS PROFESSIONAL & MENTOR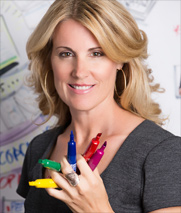 Christina Merkley
Visual Coaching Pioneer
Meet Christina Merkley, the voice for innovative process work with groups and individuals. Since embarking on the process path in 1994, she's designed and facilitated over 2500 group & private sessions and is a trusted mentor to Process Professionals across the English-speaking world.
With a masters degree in Organizational Development & Transformation and extensive experience in Change Management, Graphic Facilitation, Coaching and Depth Psychology … Christina has worked across North America and internationally, servicing a broad range of industry and client types (corporate, not-for-profit, government, small business and solopreneurs).
For more info on Christina's journey, click here.
GET STARTED WITH CHRISTINA TODAY
Programs, Products & Mentoring
Get Christina As Your Business Consultant and Life Coach
Clients attest to Christina's powerful, practical yet very nurturing style. Work with her usual begins with her signature SHIFT-IT System®… a custom Visual Coaching experience with 17 Visual Maps. This experience is delivered in Private Coaching, through SHIFT-IT Online (online coaching groups), through The SHIFT-IT Home Retreat Kit (self paced product) or via one of her Certified Visual Coaches. Christina also offers ongoing implementation support and SHIFT-IT 2 (advanced manifestation techniques).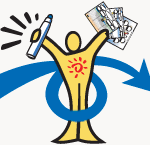 MAKE YOUR
SHIFT NOW!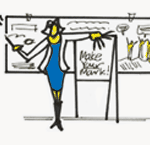 Learn How To Work Visually!
BOOK YOUR EXPLORATORY CHAT WITH CHRISTINA: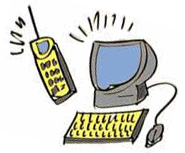 For a free 30-minute exploratory chat to determine which offering is best for you… please contact inquiries@shift-it-coach.com or call 1-866-925-2351.
For further information on Christina Merkley's visual world, visit: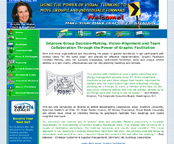 Make Your Mark:
Info on Visual Facilitation
www.makemark.com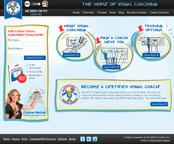 Visual Coaches:
Info on Visual Coaching:
www.visualcoaches.com