CHRISTINA MERKLEY, PROCESS PROFESSIONAL
Graphic Facilitator, Coach, Energy Worker and International Educator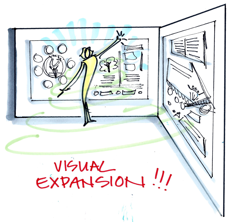 Let me help YOU make your SHIFT and/or empower you to shift others!
I help groups and individuals make successful SHIFTs via the various Process Roles I inhabit.  I work with English speaking clients around the world via online and in-person methods.
My journey in Process Work began in the 1990s in San Francisco. My background is in Organizational Development and Change Management with a particular specialty in working visually (aka Graphic Facilitation and Graphic Recording). Additionally I'm an internationally recognized pioneer in the Graphic Coaching field … using Visual Thinking and Energy Work to help you successfully align to your next chapter in work and life.
Get Seasoned Assistance With Your SHIFT:
I provide Facilitation, Coaching, and Energy Work for corporate, government and not-for-profits (change management, strategic planning & visioning, conflict resolution, team building, etc).  And confidential support for leaders, partners and teams as well as individuals, couples and families.  My clients are across the English-speaking world and primarily access me online, although I do have some in-person services in beautiful Victoria, British Columbia, Canada and occasionally travel when necessary.
---
Get Quality Training and Mentoring:
I train and mentor others in my innovative ways of working:  leaders, managers, consultants, facilitators, trainers, content experts, coaches, therapists, lawyers, accountants, I.T. analysts, teachers, illustrators, designers, artists, scribes, etc. My mentees are across the English-speaking world.  I offer online and in-person options plus handy home study products so you can learn immediately and at your own pace. Also custom in-house workshops (I travel to you) should you have several people who need to be trained or wish to develop internal capacity in your organization.
---
LET'S CHAT: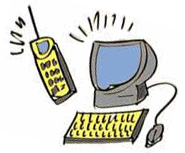 Need help figuring out which option is right for you? Happy to speak with you (by phone or web conference) via a Free Exploratory Chat.   Just email my assistant Patricia at inquiries@shift-it-coach.com or call 1-866-925-2351 and she'll send you my handy online scheduler to choose a time.
Yours in expansion,