A SUPPORTIVE THOUGHT LEADER IN VISUAL PROCESS WORK
Meet Christina Merkley, the voice for effective visual process work with groups and individuals. Since embarking on the visual path in 1994, she's visually facilitated over 2500 group & private sessions and is a trusted teacher to Process Professionals across the English-speaking world.
With an M.A. in Organizational Development & Transformation and extensive experience in Change Management, Process Improvement, and Strategic Planning … Christina has worked across North America and internationally, servicing a broad range of industry and client types (corporate, not-for-profit, government, small business and solopreneurs).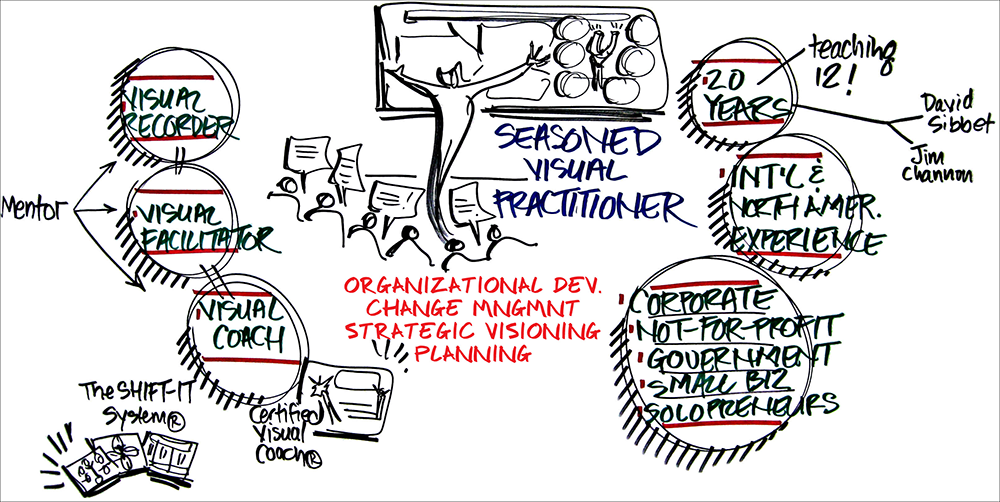 For more info on Christina's journey, click here.
VISUAL THINKERS… YOUR TIME IS NOW!
There's never been a better time to receive deep business consulting and life coaching, aided by the visual approach … and/or to learn these innovative methods for application in your own Process Practice.
Awareness and appreciation for VISUAL THINKING is growing in leaps and bounds – for good reason! New research in neuroscience and multiple intelligences proves what Visual Practitioners have known for decades – working with visuals is a super practical and FUN aid for effective process work with groups and individuals.
A "Whole Brain" Approach:
Christina's practice takes a decidedly 'whole brain' approach. Her years of linear, rational and logical Strategic Planning work combine with years of deeply creative, intuitive and spiritual work – resulting in a unique and powerful combo that gets deep and lasting change for YOU. Who, like Christina, rejects the 'left brain only' paradigm that some societal, organizational, and familial structures still sadly cling to.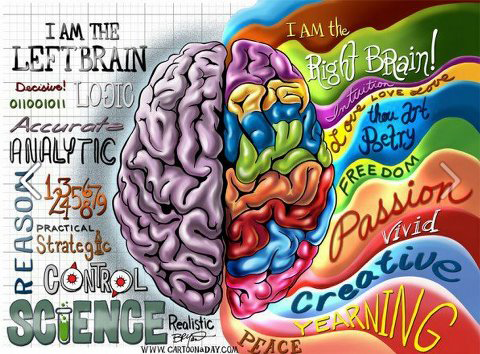 Image Via Facebook: www.cartoonaday.com
GET STARTED WITH CHRISTINA TODAY
Programs, Products & Mentoring
Get Christina As Your Business Consultant and Life Coach
Clients attest to Christina's powerful, practical yet very nurturing style. Work with her usual begins with her signature SHIFT-IT System®… a custom Visual Coaching experience with 17 Visual Maps. This experience is delivered in Private Coaching, through SHIFT-IT Online (online coaching groups), through The SHIFT-IT Home Retreat Kit (self paced product) or via one of her Certified Visual Coaches. Christina also offers ongoing implementation support and SHIFT-IT 2 (advanced manifestation techniques).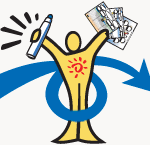 MAKE YOUR
SHIFT NOW!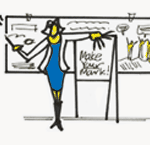 Learn How To Work Visually!
BOOK YOUR EXPLORATORY CHAT WITH CHRISTINA: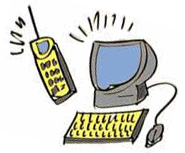 For a free 30-minute exploratory chat to determine which offering is best for you… please contact inquiries@shift-it-coach.com or call 1-866-925-2351.
For further information on Christina Merkley's visual world, visit: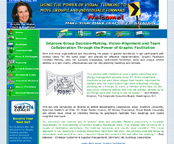 Make Your Mark:
Info on Visual Facilitation
www.makemark.com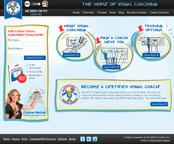 Visual Coaches:
Info on Visual Coaching:
www.visualcoaches.com