Your "Best Life" Is About to Start!
Imagine using a system that leads you through a personal visioning and planning retreat – that you do YOURSELF, in the privacy of your own home, at your own pace. No travel, no change in time zones, no border hassles … no worrying about having to share your personal story with others.
Now you can make the lasting improvements in your life that your heart truly desires. It's easily done with the help of a cutting edge product unlike any others on the market called The SHIFT-IT Retreat: Home Edition.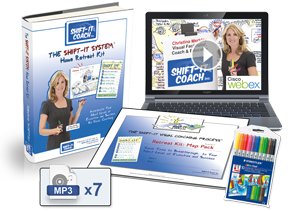 Hi, my name is Christina Merkley and I'm The SHIFT-IT Coach. In a moment, I want to tell you how I put a new spin on coaching to really amp up the results of my clients FAST. First of all, there is a fairly new concept in the coaching industry called "Visual Coaching" (of which I am a pioneer) that adds interactive-visuals to the standard coaching process. As you probably know, coaching is a one-to-one consulting relationship between an individual and the coach they have hired. Maybe you've heard of how business coaches and life coaches can mentor you and impact your life. And they truly can!
When you combine regular coaching with personal visuals, you create a one-two combo that works on a profound (and lasting) level. Now with the SHIFT-IT Home Retreat, you can do this powerful reflection and decision work ON YOUR OWN with easy-to-follow, step-by-step directions.
See, I believe that deep down inside; you already have the answers … which is exactly why I created the SHIFT-IT System. To let you take control and draw them out of you. Now you can plan your own Home Retreat adventure on your own timeframe, at your own pace. Let me explain a little more about what SHIFT-IT is all about.
---
PRODUCT OVERVIEW
The SHIFT-IT Retreat (Home Edition) is an info-rich, 7-Module Home Study Course that gives you access to my SHIFT-IT System from the comfort of your own home.
Since 1997 I've pioneered working visually with individuals on personal strategic planning. For years the only option to work with me was to come to my studio (first in San Francisco, California, U.S.A. then in Victoria, British Columbia, Canada). Where we worked 'at the wall' using large wall-size paper methods to literally draw your dreams out of you. While working in-person is a delight, its often a luxury reserved for those who live near me or those who have the time and budget to travel. (I still work in-person with some clients, click here for info).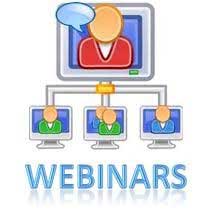 Overtime, as technology caught up to what my imagination could foresee, I began to work virtually with clients using phone then web conferencing and my digital tablet. Both individually via Private Distance Sessions and via SHIFT-IT Online (an online cohort I offer twice a year).
Now, given the beauty of web technology, I can offer you the power of SHIFT-IT 24/7 via this Home Edition product. You get the same wonderful SHIFT-IT material that my Private and Online Cohort clients do … plus helpful online structure accessed from the comfort of your own home . Your Home Study Retreat follows one of my Online Cohorts … you watch this cohort as they go through the seven SHIFT-IT modules with me (via Video Recordings). Then apply the lessons to your own professional and/or personal life. Nothing beats the power of a live experience, but if you can't or don't want to join us live, then this Home Edition comes pretty darn close!
---
THE SHIFT-IT SYSTEM: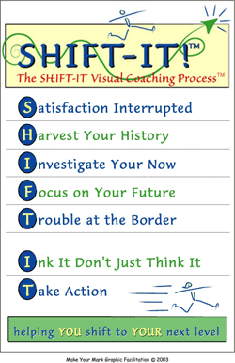 The letters in "SHIFT-IT" are an acronym that stands for the 7-part journey listed below:
S

atisfaction Interrupted

H

arvest Your History

I

nvestigate Your Now

F

ocus on Your Future

T

rouble at the Border

I

nk It, Don't Just Think It

T

ake Action
SHIFT-IT is an intensive thinking (and feeling!) experience … a place for you to step back from your day-to-day activities and ponder the larger picture of your life. It is a highly reflective and personal experience. The results? Renewed clarity, focus and momentum for the things that are most important to you – both professionally and personally. You figure out what you really want. You work through your resistance to having it. And move forward with consistent action and belief. The things you want are magnetized to you in record time. So let's figure it out together…
---
How Does It Work? Let Me Break Down My
 SHIFT-IT System For You In Detail…
Well first of all, my unique approach is a blend of my years of corporate strategy work, (using powerful graphic facilitation techniques), coaching, psychological and energy management methods which interlock together to create a very effective way of working.
Because this is such a unique system, I want to give you a lot of information about exactly how it works and what it can actually do for you. So let me go over each of the seven steps you'll be guided through…and you'll get also get a quick snapshot of the different visual tools (called Merkley Maps) that you'll be using at home along the way.
But don't worry, you don't have to be an artist or literally draw even a stick figure if you don't want to. The base drawing has already been done for you. All you need to do is add your personal content, which you are guided to do via the 7 modules of the program. If you are an artist, woo hoo! … you can doodle and sketch to your heart's content on the base I've laid in.
---

Usually people are drawn to this work when their general satisfaction has been interrupted in some way. It may be that you have reached one set of goals, and are wondering what is next. Or, you may have hit a life milestone and are re-grouping as a result (sold business, left job, graduation, divorce (or rocky relationship that you need to decide whether to stay or go), kids leaving the nest, significant birthday, retirement, etc). Or you may be frustrated by having not yet reached the potential you inherently feel you have, and are ready to break through. Whatever the reasons, at the first stage of the SHIFT-IT System aids you in mapping out what is 'up' for you. What crossroads are you standing at?
Merkley Map #1 – At The Crossroads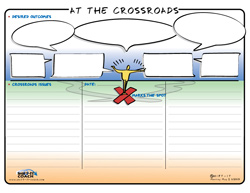 ---

The second step of the SHIFT-IT System is to 'harvest your history'. Who you are today is a culmination of your experiences, beliefs, and exposures. You are in the midst of your own unique 'evolutionary' process. Nothing happens in a vacuum … there is always a larger context that can help you make greater sense of your current situation. Here is where you will visually record your life-to-date. Tracking where you have been to better understand your past, your influences, and how you have created your current reality. And releasing that which no longer serves you and who you no longer are.
Merkley Maps #2-6 – The Life Maps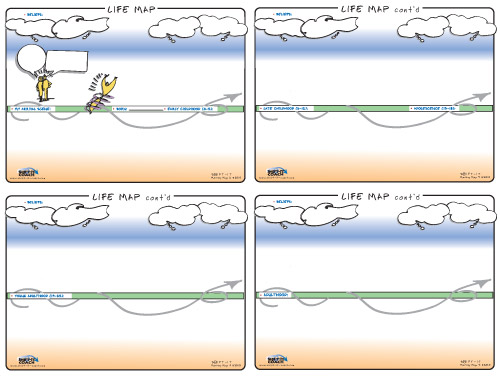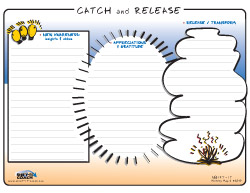 ---

The third step of the SHIFT-IT System is to 'investigate your now'. This is an opportunity to view your present reality. To see what is going on for you right now (X marks the spot). How satisfied and dissatisfied you are in the different areas of your life. What do you have going for you (your strengths and skill sets) and what do you most need to learn (your learning and developmental areas). And taking an inventory of the materials, assets and resources that you currently have at your disposal.
Merkley Maps #7-8 – Focus on Me and
S.E.L.F. Inventory
---

The fourth step of SHIFT-IT is to 'focus on your future'. After analyzing your past and your present circumstances, you are now ready to embrace the future you truly desire. This module is all about proclaiming and stating what you truly want. A chance to dream and dream BIG. You create your own custom Personal Vision which is your order form or instructions to your subconscious and 'to the universal field'. This vision becomes your North Star. Your magnet. Attracting your positive desires to you.
Merkley Maps #9-11 – Essential Extracts, Future Self Vision and Magnetism Map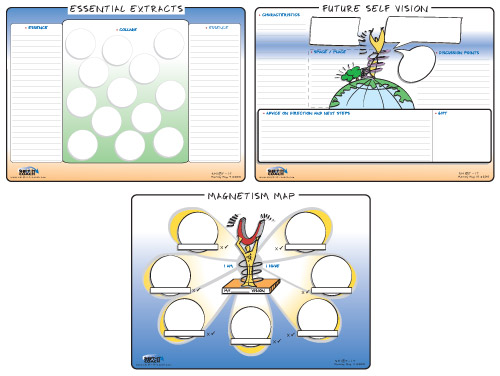 ---

The fifth step is 'Trouble at the Border'. This is a hugely important step – a step that most other strategic planning programs ignore. Whenever you create a Vision, you MUST deal with the resistant energy that arises in opposition to it. Here's where you get clear on what your natural resistance is to having what you want – to making your vision a reality. You uncover your blocks, doubts, uncertainties (that Itty Bitty Sh!tty Committee inside of your head that doesn't want you to move out of your stagnant, but comfortable, safety zone). The Trouble at the Border stage is a blockbuster – literally! It gets you aligned and 'allowing' your Vision – working with powerful, cutting-edge Law of Attraction and energy methods that are made powerfully simple via the visual approach.
Merkley Maps #12-14 – Flip It, Inner Alignment and Archeology of Beliefs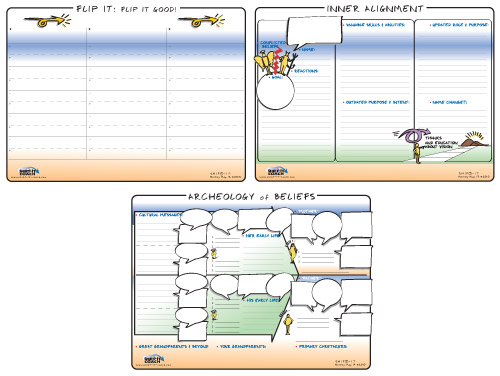 ---

The sixth step is "Ink It Don't Just Think It" and it is very powerful. You can't stop with just thinking about your life. You must create an overarching, holistic plan that is put down on paper. This is the move that pulls all of your thinking into one cohesive picture: Your Big Picture Plan. It bridges the gap between your current reality and the reality that you want to create. It starts organizing you and getting you clear on the next steps you will need to take. This stage transitions you from the land of dreaming into the LAND OF DOING and BEING. Now you are ready to assume responsibility and start taking action!
Merkley Map #15 – My Big Picture Plan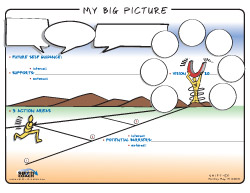 ---

The final step of the process is "Take Action". With Law of Attraction (or LOA) at work, your Vision is being magnetized as long as you are open and allowing for it. But just because LOA is at work, doesn't mean you get a completely free ride – you still need to take an active role in your own transformation. Success comes to people who take responsibility for themselves, and actually implement the things they know are their next steps. This final phase of the process gets you down to a detailed, S.M.A.R.T plan (specific, measurable, actionable, realistic and timely). And supports you in doing your steps, creating a healthy, supportive, encouraging environment. And most importantly, it makes you make a very deep commitment and articulation of your intent – to the self you are in the process of becoming!
Merkley Maps #16-17 – Take Action Plan
and Declaration of Intent

---
That's it! That is all there is to it. What makes this process so distinctive and powerful is the combination of inner introspection, energy alignment, and the revolutionary technique called "Visual Coaching". So SHIFT-IT takes you through a process of systematically recording your past, present, and future. The seven stages (and 17 Merkley Maps) guide you through the process in a visual format so you literally "see" your thinking unfold (and FEEL it deep in your gut). By getting everything down in one solid place, clarity and manifestation become very easy. And that is when massive results happen!
---
Why Add A Visual Component?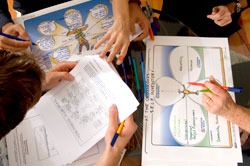 I'm often asked why I would choose to add visuals in as a coaching tool. The answer is very simple… It's because the majority of us learn VISUALLY making visuals a natural learning tool.
See, most people fall within one of more of the following learning styles (or how one best receives and processes information):
Visual (60-72%) – The largest cross-section of people. Visual learners tend to learn better when a variety of visual aids, such as blackboards, over¬head projectors, and films, are used during instruction. They often use imagery to learn complex subjects.
Kinesthetic (18-30%) – Kinesthetic learners enjoy not only using their hands in the learning process but benefit from all types of physical movement while learning.
Auditory (12-18%) – Auditory learners receive information best by listening; they tend to learn best during lecture and audio-based instruction.
The beauty of SHIFT-IT and its 17 visual templates, or Merkley Maps, is that not only does it benefit visual learners (the majority of us) it also benefits kinesthetic learners (by writing and filling the templates out), and even auditory learners (when you share your work with others by explaining your maps to them). So much more user friendly than the majority of typical coaching methods, which are almost exclusively auditory (the smallest group in the whole population)!
The SHIFT-IT maps, while attractive and fun to use, are also deceptively simple learning tools that benefit ALL types of learners. Even if you can't draw a stick figure, you can benefit from visual coaching. How? The simple act of moving a marker and illustrating your life taps into the right side of your brain that deeply connects with your subconscious and your body (it goes where strictly left brain approaches can't). See the SHIFT-IT tools use both sides of your brain (both logical and emotional) since they blend both words and visuals/feeling. The result? A product that makes it possible for EVERYONE to easily receive and process information!
I HAD A DISTINCT 'SHIFT IT' EXPERIENCE … MAKING FRIENDS WITH MY INNER CRITIC
"Christina, thank you so much for
SHIFT-IT Online, a great program! I so appreciated the way you presented it and the materials were incredibly effective at getting into that other part of my head (right brain, I'm guessing) that is more open and for the most part, quiet. I had a distinct 'SHIFT IT' experience at the point of making friends with my inner critic and take on things in a different, more empathic way. As I said before, I have had the benefit of time with a personal life coach and I recognized some of the same sensations. The special part of your sessions though was a) the forthcoming energy in participating graphically and the sheer fun of that; b) experiencing everything together with our group and our own smaller group within that group (five friends); and c) your expertise at listening for the meat and potatoes of what was shared and then generously explaining potential perspectives without inserting yourself. You are truly a gift."
Debbie Simcoe
Parent Facilitator
Vancouver, British Columbia, Canada
www.familyworksbc.ca
I CONSIDER SHIFT-IT A TIMELESS TREASURE, A GIFT TO MYSELF ON THE WAY TO BECOMING MY NEXT SELF.
"My goal is to become a Certified Visual Coach® and part of certification is to experience The SHIFT-IT Visual Coaching System® as an individual from the inside-out. Because I am a Process Professional, have coached for several years and regularly spend quality time on self-reflection, I didn't expect any "new" information to emerge.
I was incorrect. Christina has created a process for deep, personal self-reflection while facilitating a safe space for an on-line community of kindred spirits to hold conversations that matter.
My greatest ah-ha dealt with 'focusing'. You cannot desire something, predominantly focus on the absence of it; then expect to receive it. Yet, that was my re-occurring practice, in both my personal and professional life. Now when those thoughts come up, I immediately recognize the ensuing feelings; then stop and re-direct my thoughts to focus on what I do want and desire in my life.
Thanks to Christina's work with the Law of Attraction, I also re-learned the concept of deliberate creation and the essence of allowing. I may think it but now know that I must also expect it by allowing it into my life. The it being whatever I want/desire in my life.
I enjoyed working through the maps; some easier than others. The one that spoke to me most passionately was the Archeology of Beliefs. As I listened to the whispers of my ancestors, I could understand why, at times, I move through life with one foot on the brake and the other on the gas pedal. In today's hectic, non-stop, microwave environment, I consider SHIFT-IT a timeless treasure, a gift to myself on the way to becoming my Next Self."
Karen Gilliam, Ph.D.
Leadership & Organizational Change
Division Chief, Governmental Agency
Cleveland, Ohio, U.S.A.
GRATEFUL FOR YOUR WORK AND YOUR GRACIOUS GENEROSITY
"I know you realize the power of the deep spiritual nature of the work that you do- I just wanted to thank you for inspiring me over the last few months with SHIFT-IT Online and Fundamentals of Interactive-Visuals.
I can't think of any course that I have done or even taught over the last few years that had such a freeing effect on me and I wanted to let you know that I truly am grateful for your work and your gracious generosity! I learned so much on so many levels … and it continues as I refine my SHIFT-IT maps!
I really appreciated the opportunities for us to connect with each other as a cohort and as friends … a really wonderful part of your curriculum! I made great connections and got to share bits of myself too (which brought me such wonderful understanding!)
There is something about holding space for co-creation mixed with individual creation and growth that is so powerful! I am looking at ways to build this aspect into my work – particularly with people who are labeled developmentally disabled. Often the people I work with are incredibly wise and creative- and are actually hungry for space to create without parameter. This isn't about your curriculum per se, more about the energy and style you brought to us … so thank you for the modeling!
I am dipping my toe into the graphics piece slowly – still battling some gremlins there … and may repeat SHIFT-IT again in the fall. Am reading Ask And It Is Given and watching tons of Abraham Hicks – really resonates for me (thanks for introducing the Law of Attraction aspect, truly wonderful)."

Shelley Nessman
Consultant on Strategic Initiatives
Spectrum Society for Community Living
Vancouver, British Columbia, Canada
www.spectrumsociety.org
You Don't Have to Settle for Just What You Need…Now You Can Have Everything You WANT!
We don't all want the same things in life.
Some of us want to shift our professional careers. Some are interested in changing our personal lives. Some want to give back. Some desire better health, more money, children… the list is as varied as our personalities.
There is a big difference between settling for what you need versus DISCOVERING what you really want deep down inside. Many people don't recognize what their heart truly desires without a little outside help. As you progress through the SHIFT-IT System you will…
Discover how to tune inward and dial down outside distractions in your life so your can open up to the messages that inner voice is whispering to you;
Ask questions to bring yourself in alignment with desires you didn't even know you had (you'll be amazed by the answers as well);
Mine your supposedly "misguided hopes and dreams" to find true gold: clues to your true purpose and passion in life;
Easily sort out your real desires from the intentions, hopes and desires OTHERS have for you (in no time you'll figure out the difference between your own, true inner voice and the peanut gallery of outside influences);
Be able to define and focus on exactly what you want out of life and eliminate the stubborn obstacles that keep you from having what you want (when you have clarity and belief, life moves forward quickly);
Make the right decisions without ever second guessing yourself (for many this is one of the most important principles they'll ever learn).
Since its inception, I've facilitated SHIFT-IT with hundreds of people. It works! Why should the benefits of visuals, strategic planning and good visioning best practices be reserved just for big business and their big pockets? They shouldn't! Why should the best practices of coaching and personal growth be without the boosting effects of visual methodology? They shouldn't! Now you, as an individual can benefit from the best practices of all of these disciplines — having these methods work for you and for your life. Helping you build a more satisfying life for you and yours.
Will SHIFT-IT Work for You?
As you're sitting here reading about the benefits of SHIFT-IT, I can imagine you are wondering if it can actually work for you. Well SHIFT-IT is for you if you:
Are looking for a way to finally achieve what you know you are capable of;
Are ready to recognize and dissolve the blocks holding you back in your life;
Want to be inspired to a new level of clarity, confidence, and passion;
Desire to discover a new career or life path but don't know where to begin;
Are motivated to strengthen your personal character and life;
Just want to be the best person you can possibly be!
SHIFT-IT is very much a linear or rational process, but it has a non-linear and non-rational side to it as well. It integrates Law of Attraction principles (which are seldom discussed openly in business settings) with your personal history and values. That's good news for you. Once you add graphic facilitation to the mix of personal growth, you gain more clarity than you could possibly achieve with the vast majority of coaching programs that do not use visuals.
---
Surprise! SHIFT-IT is Peppered with

Law of Attraction

Principles

The Law of Attraction can be explained like so…Our bodies are like a broadcasting and receiving station. We are continually sending out and receiving signals – whether we know it or not. We send signals out (our vibration) by what we focus on and how we feel. We send out positive signals by focusing on things we like and that make us feel good, and with that energy, positive things are attracted right back to us – like attracts like. However the same principle also applies when we focus on things we don't like and we really don't want (we unfortunately get more of the things that match that energy).

The more you focus on what you really do want (things that make you feel good), and vibrate there, the more you draw them into your life. SHIFT-IT is so powerful because it makes your thinking visible – you literally SEE how you are creating your vibration…and hence how you are creating your reality. It teaches you a discipline of awareness about your thoughts and your focus you may not have seen before. It trains you to get your focus OFF of the things you don't want and powerfully ON to the things that you do. Getting deep down underneath the visuals into the FEELING level (where your power lies). This literally is the secret to manifesting effectively– to getting what you want in life. And it's a heck of a lot of fun when you get the hang of it!

Changes happen very quickly when you really apply this principle – and SHIFT-IT funnels you step-by-step through that process. In SHIFT-IT I've mapped things out so more people, just like you, can benefit from the power of this process, in your own space, your own time, and to your maximum benefit. There is no need to wait for your life to get on track and happen the way you want it to! It's time to SHIFT-IT!
After coaching with Christina Merkley, all I can say is, 'Wow!'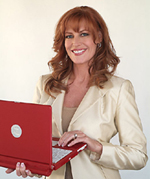 "If you haven't noticed, there are coaches EVERYWHERE. It's not easy to know if they are a good match or not. But because Christina is so entrenched in the Law of Attraction in a very real and human way she was able to reflect and shift my energy unlike I've ever experienced before. (And she does while keeping her sense of humor which is one of my key values.) I learned that when you are in emotional alignment, it's easy to live the life you want. Everything after that just flows… What a freeing experience!"
Lorrie Morgan-Ferrero, Red Hot Copy, Van Nuys, California, U.S.A.
Coaching with Christina was truly a life-changing experience.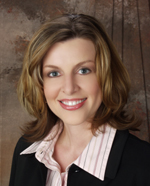 "I was stuck at the time and the SHIFT-IT System helped me to understand what steps to take next so I could move forward and reach my goals. Not only do I still use my maps on an annual basis for my personal and professional planning, I recommend her services and products to my clients all the time because I know they will benefit from such a visual coaching experience. The maps just make the growth so much more concrete and more effective. Thank goodness Christina does what she does!"
Sheree Keys, Sheri McConnell Companies, San Antonio, Texas, U.S.A.
Christina's visual method helped me get clear on my accomplishments and the areas in my life that brought me the most enjoyment.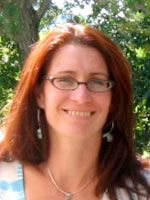 "I really tapped into the fact that I needed a much more creative outlet for work. In the year since working with her, I've totally transformed my life. I hung up my business-consulting hat, moved back home to North Carolina and opened my own home decor store. Working with Christina was a pivotal stepping stone in my life."
Phyllis Roberts, Owner, Dragonfly Home Decor, Asheville, North Caroline, U.S.A.
---
So Exactly Who IS Christina Merkley?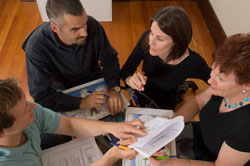 My job as your coach and the creator of the SHIFT-IT Home Retreat Kit is to help you literally pull answers out of yourself.
Again, remember you do not have to draw (unless you want to). If you can print words (even badly) you can benefit from the SHIFT-IT System.
Let me give you a bit more background. I cut my teeth in the corporate world. As a Graphic Facilitator based in San Francisco in the 1990s, I facilitated, recorded and created meeting maps for a host of corporate, not-for-profit and governmental agencies, including Hewlett Packard, eBay, Stanford University, the U.S. Department of Energy, The American Institute of CPAs, Readers Digest Funds and The Gordon & Betty Moore Foundation.
I have a masters degree in Organizational Development & Transformation. Plus I spent four years with The Grove Consultants International (David Sibbet of Visual Meeting fame) the boutique firm that pioneered the field of graphic facilitation. With all my success in the field I saw a much more personal vision of how to use visuals to help real people, not just big conglomerates.
---
I Wanted to Help Real People Achieve Change MUCH Faster! (Not Just Corporations)
Just working with corporations wasn't as satisfying as the personal development work I found myself attracted to. Based in progressive California, I soaked up as many personal growth experiences as I could:
The Hoffman Quadrinity Process
Native American Sweat Lodges
Hellinger/Family Constellation Work
Enneagram & Personality Typology Trainings
Money, Prosperity & Abundance Seminars
Energy Awareness and Law of Attraction Principles
Body-Oriented, Cognitive and Learned Optimism Therapies
Kundalini, LightBody, Channeling Modalities;
Relationship & Couples Workshops
And so much more!
I also trained as a Co-Active Coach, through The Coaches Training Institute. And I trained as an Alchemical Hypnotherapist through The Alchemy Institute. And, more recently as a BodyTalk Practitioner through BodyTalk International.
During my extensive trainings, I soon became known as the 'woman with the markers'. People clamored to pair up and work with me because of the detailed, visual notes I created (remember what I said earlier about most of the population being visual). After seeing how much visual coaching helped my personal growth classmates, I branched out to work with friends and colleagues… Doing maps of their lives, leading them through visioning and planning sessions for themselves and their practices and businesses. From these experiences I began to create the templates today known as the Merkley Maps in the SHIFT-IT System you are about to experience.
Since its inception in 2003, I've facilitated SHIFT-IT with hundreds of people and vicariously through hundreds (probably thousands more) through the work of my international cohort of Certified Visual Coaches. It works! Why should the benefits of visuals, strategic planning and good visioning practices be reserved just for big business and their big pockets? They shouldn't! Why should the practices of coaching and energy work be without the boosting effects of visual methodology? They shouldn't!
Now with this Home Retreat Kit, you can benefit from the best practices of all of these disciplines at a fraction of the price you would pay to work face-to-face with me. These methods work for you and for your life. Helping you build a more satisfying life for you and yours.
---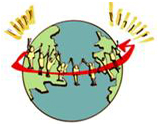 IMMEDIATE DOWNLOAD AND WORK AT YOUR OWN PACE:
The SHIFT-IT Retreat, Home Edition is instantly available via 24/7 online purchase (scroll down page to view purchase options). Upon registration you receive a private password to SHIFT-IT School and access to the SHIFT-IT Retreat, Home Edition area. It is encouraged that you proceed through the material in the order it is laid out (however access to all modules is instantly given in case you have an urgent need to view certain topic areas). The program is in English. A standard video player is required to view videos. And a PDF Reader to download and print attachments.
---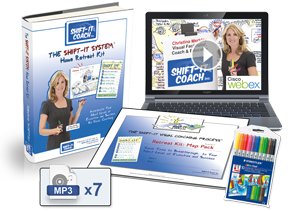 ---
TWO OPTIONS TO CHOOSE FROM (BASIC OR DELUXE)
OPTION 1:

BASIC PACKAGE

$497.00
Basic Kit Includes:
Downloadable SHIFT-IT Manual filled with 300+ pages that covers all 7 stages of visual coaching in excruciating detail (it really is as if you are sitting right next to me as I guide you through my system – nothing is left to chance);
Downloadable Color Map Pack: This handsome 8.5×11 workbook is in full color with 17 visual templates;
7 Downloadable WebEx Video Recordings From a Live SHIFT-IT Online Class: Watch class participants navigate the SHIFT-IT System over 7 weeks and follow along at your own pace;
7 Downloadable MP3 Recordings From a Live SHIFT-IT Online Class: The flexibility of audio so you can plunk the tracks onto portable devices (so you can listen on the road, while exercising, etc);
7 Downloadable Forum Documents From a Live SHIFT-IT Online Class: View the gracious sharing, support and camaraderie of the classmates including map examples, recommended resources and report outs on their SHIFT-IT results;
Bonus: Reduced 'Repeater Rate' for SHIFT-IT Online: in case you want to swing by a live class sometime for support or another round of manifestation!
$497.00
1 Payment


$190.00
3 Monthly Payments
$85.00
7 Monthly Payments


OPTION 2:

DELUXE PACKAGE

$997.00
Everything in the Basic Kit,
Plus

:
Printed Bound SHIFT-IT Manual: Mailed to you via Canada Post, so your printer can take a break;
Printed Full Color Map Pack: This handsome 11×17 workbook is in full color with 17 visual templates (Merkley Maps) which you keep as a journal of your journey;
10 Sturdy Colored Markers with washable ink for writing and drawing in your Map Pack;
3- 45-Minute Private Coaching Sessions with Christina Merkley, The SHIFT-IT Coach herself ($797 value!) … as a Deluxe Kit Purchaser you save significantly off of my regular coaching rates (as I love working with go-getters who are already immersed in my stuff). FYI, these sessions are conducted via handy Web Conferencing Technology (so we can SEE each other and so you can SEE the live Visual Coaching I do with you via my scribing tablet). Great for navigating any maps you want help on or for implementation support as you take your Vision and Plan out into the world;
$997.00
1 Payment


$350.00
3 Monthly Payments
$110.00
10 Monthly Payments


Please Note:
* Fees are in Canadian Funds, see www.xe.com for conversion
* Plus applicable taxes for Canadian residents.
* Payment plans are legal contracts to be fulfilled per terms stated. The 1 pay is the most affordable option, as payment plans include additional fees. First payment immediate, then pulled every 30 days until complete.
---
You Are Already Creative, Resourceful And Whole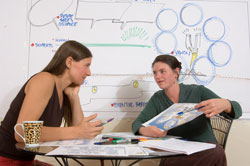 One thing you should know about how I think about you – I KNOW you are creative, resourceful and whole. And, that you, and only you, have the best answers for yourself.
You are not 'broken';
You are not 'wrong';
You and your life don't need 'fixing'.
You are simply mid-process in your evolution…and the next chapter is just about to be written (by you!). You are brilliant. You are wise. You know what's best for you. So, trust yourself and trust this process. Let yourself be guided by the answers that want to come forth from you.
So go through all seven stages of the process and work yourself into clarity, passion and a new reality. While you're at it, listen especially close for that quiet voice inside you that is whispering what you really, really want (even if it seems too big or impractical). Pay attention to what you really are capable of creating for yourself. You hold the keys!
Take it one step at a time and be persistent. Nothing can be born without first being envisioned and dreamed. So dream a bigger dream for yourself. The universal field supports people who go for it — so go for what YOU really want. I'm in your corner!
Yours in SHIFTing IT,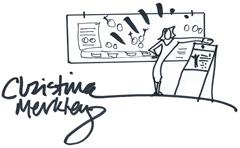 The SHIFT-IT Coach and Interactive-Visuals Mentor
P.S. There is no need to put off your dream life any longer. SHIFT-IT is a unique system that dives down deep in your psyche and supports you in building a successful foundation from the ground up.
P.P.S. With the creation of the SHIFT-IT Home Retreat Kit, you get access to the same tools and methods I have used successfully with literally hundreds of clients. Now you can use that same system in the privacy of your own home to do your own SHIFT-IT work. With the 17 templates, and full instructions, you can walk yourself step-by-step through your own private SHIFT-IT retreat.
P.P.P.S. Are you a coach, therapist or other Helping Professional ethically enabled to work with individuals? If so, completing SHIFT-IT yourself is one of the pre-requisites for being able to use my Signature System with your own clientele (the other pre-requisite is Fundamentals of Interactive-Visuals or equivalent experience). See Visual Coach Certification for full details and Application Process (cohorts run annually beginning in April).
MORE SATISFIED CLIENTS RAVE!
MY LIFE DEPENDED ON THIS AND THIS HAS CHANGED MY LIFE
"I have been searching for a way to put more soul into my work. I'm a frustrated artist with a busy life who doesn't make time for my passion. I lost my way years ago from a fine arts degree to marketing, business development, and then into technology. Isn't that what all good artists do?!
In 2004 a colleague showed me an intriguing sample of a visual corporate history. It was in a style I had not seen before and I loved it. I went on a quest to find out more and discovered The Grove Consultants. After initial well-received forays at my workplace my opportunity to work visually withered away. My focus turned to business development and technology and I could feel my life spark being drained.
I decided I could not continue this way and had to find a way to put some soul back into my work. So I re-ignited my art. But my big question was always; can it sustain the practical needs I have? What else can I do with this?
When I searched online and found Christina Merkley it was perfect. Her connection to The Grove coupled with her passion for The Law of Attraction was aligned with my personal and spiritual needs. I made the best decision I've made in a long time and signed up for Fundamentals of Interactive Visuals®. And when I made this commitment to myself, for myself, I felt a weight lift. I knew I was where I was supposed to be and was happy for the first time in a long while.
The online class is wonderful. Christina has a lovely, professional presentation style, good sense of humor, brings calm energy and is very open to all types of inquiry. The class had a great pace, organized materials and well thought out exercises that were immediately applicable. She's incredibly generous with time and provides positive critical feedback. You simply can't go wrong, I guarantee it.
I followed with SHIFT-IT Coaching® – one of the most powerful experiences I have EVER had. The process is so thorough and she has an incredible ability to sense thoughts, feelings and energy and patiently draw it out and put it in front of me to see – the aha moments just keep coming.
These experiences have been a real awakening. I have told Christina she is a brave adventurer and I truly admire her. I came looking for a change. I am now on a path more soulful than I ever expected, marrying my passion for art, spirit and education. I know this is exactly where I should be. My life depended on this and this has changed my life. There aren't enough words of appreciation to offer."
Marion Freymann
Alternative Education Advocate
Florida, United States
I CAME TO RECOGNIZE THE 'LOST' OR DORMANT PARTS OF MYSELF, MY SOUL'S CALL.
"I LOVED SHIFT-IT Coaching, the maps and our work together. You are a magnificent coach! I admire your work – you are a true pioneer.
I see from a process perspective, that the Law of Attraction builds over time, that the steps pave the way and flesh out the vision, and that it's an ongoing day-to-day process. That may sound so obvious, but with my SHIFT-IT Maps here at my side, I can actually SEE and FEEL that energy at work. It is the energy of POTENTIAL. And, it is very inspiring!
Excerpt from journal entry:
The sessions with Christina are powerful, transformative. I love the SHIFT-IT maps! I don't know if it is simply the maps themselves (with their bright colors and drawings) or if it's the way they portray a part of 'me' – am I that colorful, light, expressive and creative? Am I that successful, that happy, and can I really create all of that in my life? After each mapping session, I feel myself in an ethereal space in which I reconnect to a part of me that has always been here, but that I haven't been fully acknowledging. It's the experience of feeling and allowing my true potential to come forth.
I want to thank you with appreciation. I felt an immediate sense of validation – you saw and heard me in a way that others hadn't. Your gentle coaxing and feedback gave me a new perspective on myself and a renewed hope and commitment to pursue my passions. You knew exactly the same language, except you spoke it more clearly and fluently. Learning and being led by one who has grown wise and strong, I came to recognize the 'lost' or dormant parts of myself, my soul's call. I feel great joy in remembering again what that call is. It is priceless!"
Melissa Nuwaysir
Life Coach, Group Process Facilitator, Wife and Mother
Rome, Italy
A POTENCY AND STRENGTH AS A MENTOR THAT GOES ABOVE AND BEYOND
"Working with Christina Merkley has been a powerful experience! Not only is she an incredible coach, teacher and facilitator, she also has a potency and strength as a mentor that goes above and beyond. She is deeply committed to her own personal work and the well-being and happiness of her clients, colleagues and friends. And she inspires so many to follow in her footsteps towards a rich, fun and fulfilling life.
I love incorporating 'working visually' into my healing and coaching practice. The support during her Fundamentals of Interactive-Visuals course was outstanding, helping me move through big blocks to see the goldmine that lay beneath my resistance.
SHIFT-IT Online was also a great help – allowing me to further process limitations; which parlayed into one of the most successful years of my career while still being authentically and openly me.
I am also blessed to work with Christina doing BodyTalk – love her powerhouse sessions that incorporate her deep wisdom, knowledge and understanding and her cut-to-the-chase coaching style and blast through stuck spots.
Thanks Christina for all your support, teachings and inspiration!"
Alexa Linton
Coach and Certified BodyTalk Practitioner
Duncan, British Columbia, Canada
www.alexalinton.com
YOU AREN'T FEEDING ME FISH, YOU ARE TEACHING ME TO FISH AND AS WE'VE SEEN IT'S ALREADY PAYING OFF!
"Christina, I wanted to say thank you for the many valuable courses I have taken with you, and most particularly for your private coaching.
You're very welcoming, whether it's online or in-person, with you there's always a safe space to learn and share.
Your versatility and willingness to deal with whatever is there AND what's really there means I can bring anything to our sessions (and sometimes topics come up that I didn't even know were on my mind) and that I trust you and your intuition to guide us wherever we need to go for best results.
Though you could easily tell me what course of action I should take (and sometimes do), I appreciate how you ask me what I think I should do because it's training me to think for myself (you're not feeding me fish, you're teaching me to fish) and as we've seen it's already paying off!
Through the depth and breadth of your experience (and products), you provide coverage across many topics: from what's coming through me onto my wall murals to what's coming through me into my wallet.
You easily switch between inner and outer work, such that in the span of less than an hour we could do deep processing (orphan rescue, etc) as well as discuss technical / logistical topics (contracting conversations, etc). That's key because as you've demonstrated time and again, doing my inner work leads to the outer "work" coming with grace and ease.
Finally, you're real: you share your space, little JJ, and your honest stories, so that while I respect your expertise and track record, I'm not intimidated by you nor think you are perfect. You demonstrate that I can do it too, and I am!"
I've employed Christina Merkley as my coach on-and-off since 1998.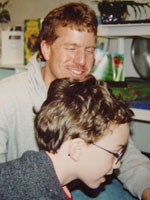 "Six months after she led me through a vision exercise where I imagined myself on the cover of a magazine, the real thing happened when I made it into Java World. Since then I've been covered in MIT Tech Review, The NY Times, Popular Science, and Motor Magazine and was nominated for a 2003 Corporate Award sponsored by the World Tech Network. Yeah, you could call this work effective! Now I'm working with her again to take it up to the next level."
Tim Clark
VP of Engineering / Director of R & D, VTTI
San Francisco, CA
I've hired Christina Merkley on and off for the last seven years, primarily for personal coaching and partnership facilitation.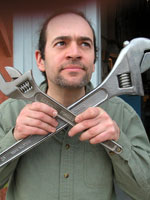 "She's seen me through two sad, but amicable, business partnerships dissolutions. Christina's smart and intuitive (although I generally hate using that word!). A natural solvent … boiling disparate personalities to get to the pure, essential content of what needs to be done, by when, by who. Good at making things quantifiable and tangible."
Paolo Salvagione
Owner, Swift Engineering
Sausalito, CA
Christina's non-biased approach allowed me to review my life and define reachable, step-by-step goals…
"which we are continuing to break down into even more doable steps each week on our coaching calls. I wish I had gone through a SHIFT-IT Retreat a long time ago! I really enjoy her listening, the one-to-one attention, and that we got to work down on the beach for part of my retreat!"
Anyck Turgeon, Oracle
Redwood Shores, CA
Before I consulted with her, I was facing both personal and professional challenges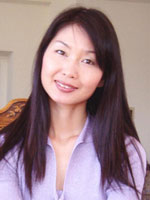 "I knew I had to do something but the fear of failure blinded me. Her process helped me shift my attitude and create reality-based plans, which I'm in the process of implementing. When things get tough I use the charts we created to remind myself where I am going and why. Without her help I would not have dared step out for my dream. Now I know I am on my path to a fully lived life."
Kimiko Bokura
Health and Beauty entrepreneur
Santa Cruz, CA
A gifted and intuitive listener and facilitator
"Able to draw out what is useful from the past, present and hopeful future. Eclectically and timely trained in personal and organizational development, she can take you safely as deeply as you want to go."
Bill Faust
Faust Consulting, Sausalito, CA
(formerly Director, Motorola University Executive Education and Leadership Development, Chicago IL)
Awesome!
"That is the one word that describes the services that Christina has provided for me. Since I started working with her as my coach, I've bought my partner out to gain full ownership, have been stabilizing my growing business with improved systems (and growing profits) and have taken more time out for the fun things in life (golf, fishing, Vegas!). When i first heard about her and this visual stuff, i was skeptical and wondered if it was 'blowing on tea leaves'. Not now, I'm a true believer. The graphics bring clarity and focus and give me a high level map of my corporate direction. I highly recommend her and her Shift It! Process to anybody who is serious about success and defining (and getting!) what they really, really want."
Robert Kemp
CEO, Raging Creations Ltd / ZenMed.com
Victoria, B.C.
Christina's graphic method helped me get clear on my accomplishments and the areas in my life that brought me the most enjoyment.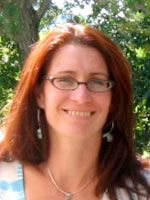 "I really tapped into the fact that I needed a much more creative outlet for work. In the year since working with her, I've totally transformed my life. I hung up my business-consulting hat, moved back home to North Carolina and opened my own home decor store. Working with Christina was a pivotal stepping stone in my life."
Phyllis Roberts
Owner, Dragonfly Home Decor
Asheville, NC
Working with Christina is the best investment I've made in myself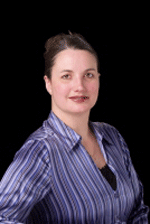 "I needed a life-coach who held me accountable, asked the hard questions and encouraged me to look at the life I really want to create. Christina did this and so much more. Her graphic applications gave me an insightful snapshot of where I'd been and where I'm going. I regularly implement her "Take action Plan" and focus on the top three priorities in my life to achieve maximum satisfaction. Christina skillfully guided me through her process and my life has truly shifted for the better. So far I've changed my mindset about personal health and have dropped 6 pounds. Plus, I am regularly attracting business contacts that not only increase my visibility but also increase my profitability. If you do one thing for yourself, make this it!"
Lisa Manyon
Professional Copywriter and Consultant
www.writeoncreative.com
Christina graphically captured my life's emotions, experiences, and desires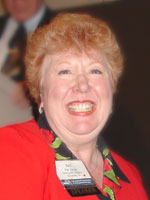 "That helped me pictorially see my past, present and wished for future. As a developing graphic facilitator, my SHIFT-IT Retreat not only helped with my thinking about my own practice and life but gave me the opportunity to witness Christina's work and techniques up close — I loved it so much that I have built a gorgeous retreat room in the Santa Cruz mountains, so I can do Visual Coaching work with others".
Patricia Jocius
Emergency Preparedness Consultant / Graphic Facilitator
Sunnyvale, CA
www.dealingwithdisasters.com
Christina coached me into clarity, and forward movement, in life and in my business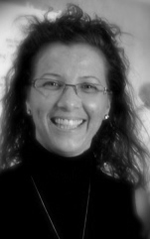 "Coupled with a new level of understanding of what makes me tick, and how the Universe and I work in synchronicity! Thank you Christina for being so kind and helping me get clear of the things that were in my way…I use your Flip It technique everyday! My business is positively booming now, and I am convinced it would be stalled if we had not worked together. Life is a lot clearer these days, and I have your guidance to thank, you are a truly gifted coach. In Gratitude!"
Viki Viertel
The Business Buddha
www.thebusinessbuddha.com
To sit in the chair and observe, think, sense and feel the experience in a similar fashion to what my future clients would experience contained great value to me.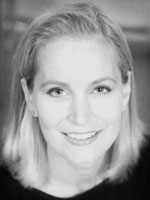 "I never realized the power of the process until I was literally in the thick of it – surrounded by Christina's coaching and thought provoking moments – part way through I felt a 'flow' in which pieces of information that previously weren't clear to me came 'clunking' into place."
Darlene Samer
Independent Consultant, Leadershape Consulting & Coaching
Whistler, BC
In SHIFT-IT Weekend Intensive moves one through 'stinking thinking' to bright possibilities and inspiring dreams.
"It's a fun, safe and very, very useful workshop. Loved the demos, binder, vision boards, the flow of the process, the focus on Law of Attraction … and of course, the maps! I've taken it twice and brought friends with me."
Sharon Hoyland
Gov't Ministry Coordinator/Trainer/Facilitator
Vancouver, BC
The mini retreat that I did with Christina was very motivating.
"She helped me get my ideas out of my head and organized onto paper. When I need inspiration and a bigger picture view, I pull my charts out to get re-inspired and keep going in the direction I have set out for myself. I've also shared my maps with my girlfriend and they've really helped me communicate to her what is important to me, both professionally and personally – what I'm in the process of creating and why this is so important to me. As an entrepreneur this kind of support and clarity is invaluable."
Will Hassinger
Engineer & Sculptor, Wilbilt Inc.
Mill Valley, CA
I commissioned Christina to help me create a "transformation plan" for my life.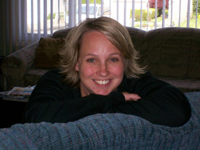 "Within six months I manifested a new house, ended an unsatisfying relationship, negotiated a more flexible schedule to have more time with my son, aannnddd started meaningful volunteer work that feels like it may open into a whole new career path. Holy #*!", this stuff is powerful. The only thing left is the wedding on the beach!"
Terri Eardley
Associate Investment Advisor and Mom
Victoria BC
After 2.5 days I have a clear vision for my future and the tools, skills and resources to attract it.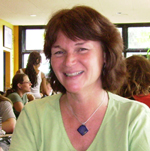 "The location, group members, graphic work, the safe space – all were wonderful. I so appreciate your SHIFT-IT process as I now have the scaffolding I need to expand into my Future Self. I am leaving my SHIFT-IT Weekend Intensive completely inspired."
Terry Ash
Facilitator/Inter-cultural Communication Consultant
Port Townsend, WA
this has been a life changing weekend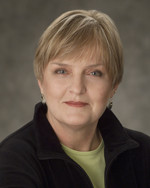 "Christina brought me the Law of Attraction tools I have been looking for to assist me in my evolutionary process. The visual materials were very powerful and knowing I had The SHIFT-IT Retreat Kit to return to again and again, made me relax and not worry that I had to 'get it all and get it now'."
Kerry Chalmers
Realtor
Salt Spring Island, BC
Christina has an incredible process
"Great for individuals, business partners and married couples (I've worked with her in all three ways). She creates a 'mind map resume' … helps you figure out your talents, skills, values and goals. She's helped draw out my own vision, helped me create a clear vision for my company, worked with my managers and worked with my wife, Marvelee and I to create our family vision. She brings out the essence of what is really going on … making things crystal clear and breaking it down to who is doing to what, when and where. Concise, clear, empathetic and engaging."
John Papaloukas
President, Villages Pizza
Victoria, B.C.
My husband John and I have worked with and known Christina for the last fifteen years.
"We have worked with her as business owners, individuals and as a couple. Christina helps people communicate and creates a non-intimidating, safe, positive environment to help understand oneself and others better. Keeps you focused and moving forward. We've recommended her to other entrepreneurs, family and friends. She's professional, compassionate, intuitive and knows what she is doing."
Marvelee Papaloukas
Entrepreneurial Couple
Victoria, B.C.
Can't say enough about this remarkable woman and my coaching experience with her.
"I loved being able to actually visualize my own internal processes, to give them shape, form and color. She was a gentle guide, pushing me along just enough, mapping out in front of my eyes a holistic pattern and purpose for the next few years. This becomes, I think, a manifestation of some kind, bringing together my conscious and unconscious thought processes. I've already referred three of my close friends."
Kathy Evans
Poet, Teacher, former Board Member of California Poets in the Schools
San Francisco, CA
Christina is truly a gifted facilitator; intelligent, talented and her spirit is so gentle.

"Her time has come of age … I believe her process of coaching/facilitating/recording others to awareness and success in their personal/professional realms is a cutting edge learning opportunity!"
Cathy McKenzie
Faculty, Royal Roads University, Leadership & Training MA Program
Victoria, BC
How has the last year been for me? It has been a 360 degrees head spin thanks to Christina.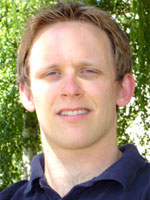 "A year ago I had a vague idea of where I wanted to go in life, but I didn't know how to get there. Christina has believed in me since day one. Her SHIFT-IT process made me clarify what my dream really is and helped me figure out that with the correct approach, I could get there. With our coaching calls I have been able to move my dream towards reality, step-by-step. I have never been so excited about where I am headed and am actually enjoying the process of Law of Attraction to get there!"
– Matt Ashdown, Ashdown Conditioning & Training and www.juniorattractors.com / The Gratitude Dance, Victoria, B.C.
My SHIFT-IT Process was an enlightening and moving experience.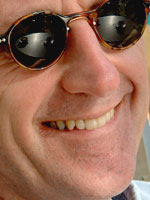 "Visual Coaching is a very powerful tool. I now have a much clearer concept of my goals and my plan on how to achieve them"
Alan Pasemko
President, Theme Management Group
Victoria, B.C.
What can I say. Christina has an incredible knack with people.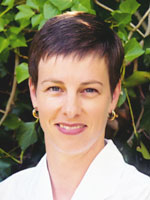 "Working with her has been a fun and enjoyable journey. Since our time together, I am simply amazed as to what has transpired: healing with siblings, a new baby, large changes in my employment and career structure. My 'new life' is fuller, happier … I've made big shifts by coming to peace with my past. Thank you for the journey Christina!"
Ainslie Lowe
Full time Mom living the life I desire
I started my work with Christina by coming for a half day SHIFT-IT Retreat and I emerged over a year later as a mentee and apprentice.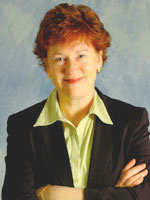 "Having witnessed the power of Graphic Facilitation in my past corporate work, I was thrilled to have this insightful methodology used on just me and my life — my life's story mapped out in all its glory right in front of me with my newly emerging dreams and aspirations. Christina coached me as I transitioned from leaving a hierarchical, toxic corporate job into self employment … and through the journey of re-accrediting as a nurse. I've also been lucky enough to shadow and assist her in corporate work and workshops and regularly recommend her to business colleagues and friends alike. I am hooked on graphics!
Terry Ogilvie
Facilitator, Registered Nurse and Independent Consultant
Victoria, B.C.
What a powerful way to shift my life into a state of achievement rather then staying in a dreaming or aspirational state.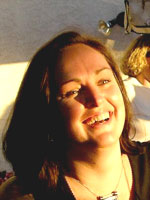 "Its tough but rewarding work – come ready and willing to grow."
Lisa Morgan
Change Management Consultant
Calgary AB
She's an alchemical soul who knows what is real and what counts.
"Exquisitely sensitized and sharply attuned she literally drew out my essence – revitalizing, encouraging and motivating me to use my gifts as a springboard, and not lean back. When we give our all, the dream comes true."
Marsha Dawson
Intuitive Counselor
San Raphael, CA
I first saw Christina in action when I was in the midst of a grueling residency in pursuit of my Master's degree in Leadership & Training.
"Her work of capturing our thoughts with graphics fascinated me. I decided to work with her personally. She's very professional, yet personable enough to help me dig deep into my thoughts quickly. The completed maps and charts are an ongoing source of accountability and inspiration. This activity is not for the faint of heart; it is serious head and heart work that creates an artful masterpiece that either inspires or haunts you, depending on how fully you respond to its call."
Steve Doerksen
Church & Community Youth Worker / Worship Leader
Whiterock, BC
(Royal Roads University, MA Leadership & Training candidate)
I engaged Christina after a cross-country relocation, to help me get my bearings and get support for my new life.
"She's an empathetic, intuitive coach and her graphic approach is very, very cool. I could literally see the various areas of my life begin to fall into place. There is a palpable energy to the charts we co-created, like a magnet to keep my "inner compass" pointed in the direction of my dreams. She's really onto something with this innovative way of working!"
Annie Chase
Computer Programmer & Hypnotherapist
Santa Rosa, CA
I engaged Christina for her 2 day Shift-It! Retreat because I desperately wanted to find my way through a quagmire of ideas and options.
"Christina expertly helped me to create a GRAND VISION for my life and an action plan of specific, doable steps. I'm now working with her as my ongoing "manifestation coach" and am thrilled with my progress. She compassionate, caring with sensitive information and has great skills – including humour!"
Amaiah Popadynec
Owner, Firefly Holistic Massage
Victoria, BC