THANK GOD I DIDN'T WAIT ANY LONGER!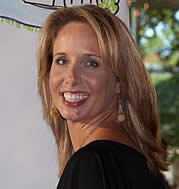 Allison Crow
Graphic Facilitator & Coach
(and Accelerator participant!)
"Christina's top-notch mentoring gave me the missing link to turn what I was doing as a hobby into an actual business. She sharpened my current skills, gave me structure and functionality (was missing as a more right-brained person) – and addressed new skills that I didn't even know I needed!
Fundamentals of Interactive-Graphics was an investment in myself, not a cost – I trusted it would pay off and it did … recognized by our company President who gave me visibility on an international corporate level, saying "I'm going to honor you for having invested in yourself". Within a month I launched Crow-Hill Conversations and had my first professional gig – a 3-day graphic recording for 150 … and my practice is quickly growing. I thought about taking this training for a year – Thank God I didn't wait any longer!"
Allison Crow, Austin, Texas