YOU AREN'T FEEDING ME FISH, YOU ARE TEACHING ME TO
FISH AND AS WE'VE SEEN IT'S ALREADY PAYING OFF!
"Christina, I wanted to say thank you for the many valuable courses I have taken with you, and most particularly for your private coaching.
You're very welcoming, whether it's online or in-person, with you there's always a safe space to learn and share.
Your versatility and willingness to deal with whatever is there AND what's really there means I can bring anything to our sessions (and sometimes topics come up that I didn't even know were on my mind) and that I trust you and your intuition to guide us wherever we need to go for best results.
Though you could easily tell me what course of action I should take (and sometimes do), I appreciate how you ask me what I think I should do because it's training me to think for myself (you're not feeding me fish, you're teaching me to fish) and as we've seen it's already paying off!
Through the depth and breadth of your experience (and products), you provide coverage across many topics: from what's coming through me onto my wall murals to what's coming through me into my wallet.
You easily switch between inner and outer work, such that in the span of less than an hour we could do deep processing (orphan rescue, etc) as well as discuss technical / logistical topics (contracting conversations, etc). That's key because as you've demonstrated time and again, doing my inner work leads to the outer "work" coming with grace and ease.
Finally, you're real: you share your space, little JJ, and your honest stories, so that while I respect your expertise and track record, I'm not intimidated by you nor think you are perfect. You demonstrate that I can do it too, and I am!"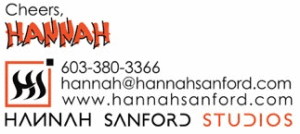 ---