In 1994 I moved to San Francisco and attended The California Institute of Integral Studies – where I obtained a masters in Organizational Development & Transformation. I look back very fondly on that amazing time in my life and the fascinating people I had the opportunity of meeting and studying with. One of those people, Stanislav Grof, is being honored this upcoming weekend in San Francisco … with a conference dedicated to him and his wide-ranging work.
Expanding and Reenchanting the Psyche:
The Pioneering Thought of Stanislav Grof
Friday & Saturday: OCTOBER 24-25, 2014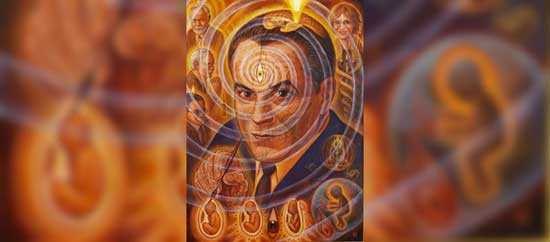 About the Conference:This fall, the California Institute of Integral Studies and the Philosophy, Cosmology, and Consciousness Program is hosting a unique conference honoring the lifetime achievements of Stanislav Grof in the several fields to which he has made such major contributions, including consciousness research, psychiatry and psychology, psychedelic studies, religious studies, philosophy, and esotericism. Scholars and researchers from many disciplines will explore and build upon Grof's extraordinary expansion of our understanding of the human psyche as well as the range and power of psychotherapeutic approaches. Grof will respond to the diverse presentations, followed by open dialogue with the participants. The conference will take place at the Whitcomb Hotel in San Francisco, and is being cosponsored by the CIIS Center for the Study of Psychedelic Medicine, and the Multidisciplinary Association for Psychedelic Studies (MAPS).
I sooooo wish I could be there, it's sure to be a fascinating time to celebrate a man who is such a pioneer and pathcutter.