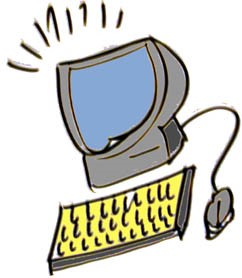 One of my clients left her scientific career in the summer, to pursue her passion for Graphic Recording full-time. As such, one of her first strategies upon leaving (after taking a few weeks to decompress, relax and have some fun) was to dive in and work on her identity, brand and refresh her website … to better reflect who she is now.
She's been using Biz Essentials for Process Professionals and some additional Coaching Sessions with me to educate and guide her through this important process. Been a great use of me and I've really enjoyed her progress. As websites are top of mind lately, here's a few tips to navigate this key task:
DECIDE UPON INFRASTRUCTURE:
I suggest before you launch a new site (or refresh an existing one) you first begin with the end in mind by considering a few important questions.
What Do You Anticipate Doing Now And In The Future With Your Site?
Is It Strictly To Communicate Information?
Will You Be Collecting Incoming Data At All (I.E. Building A Database Of Interested Contacts)?
Will Commerce Exchange Come Into Play (I.E. Will You Be Offering Products Or Services Where Transactions Will Happen Through Your Site)?
Do You Have Any Special Needs In Your Work (I.E. Like How Graphic Recorders And Graphic Facilitators Have To Showcase Their Visual Work)?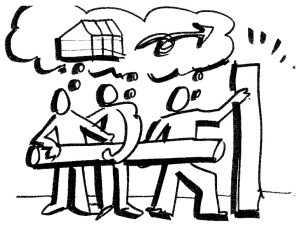 As the answers to these questions will determine the structure, function and capabilities that your site will need to have … and hence drive your decision making process about which kind of infrastructure you use.
Hint: I personally favor WordPress sites, due to the many handy templates and apps available – especially as most folks can use this tech to make their own easy changes without having to employ the help of a web design professional every time.
BUILD YOUR TEAM: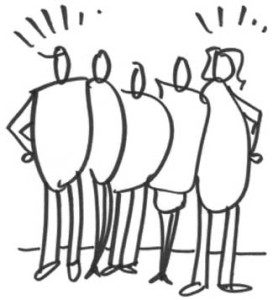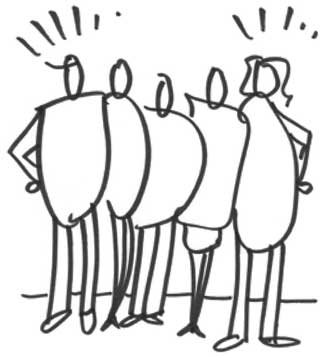 Depending on your own abilities, you may (or may not) need to build your team … i.e. find talented, honest (and ideally nice) people to assist you. These team members can be in a variety of roles, the most common being Virtual Assistant, Copywriter, Graphic Designer and Website Designer.
Virtual Assistant:
Virtual assistants come in many varieties and forms (see Biz Essentials for Process Professionals for a thorough discussion). Depending on the skills of your VA, they maybe able to select, host and populate your website for you (with content that you and/or your Copywriter provide).
Copywriter:
Copy is the content (words) that are on your site. Most folks starting out attempt (with varying degrees of proficiency) to write their own copy. I highly recommend, if your practice is going to fully or somewhat rely on internet methods to reach your audience, to take some copywriting training and/or use a professional copywriter (working with them will teach you some of the valuable ins and outs of copy … in the Biz Essentials program I bring in my favorite copywriter and friend for an informative interview).
Graphic Designer / Photographer:
A Graphic Designer (or Illustrator) can assist you with the images on your site … whether they are specially designed for you and/or secured through ethical sources (its important to respect copyrights of others … you don't want funky energy on your site messing things up!). They can also help you nail down your logo, your standards guide (so you've got consistency of look and feel). And pull together your identity package (card, letterhead, digital signature, etc).
It's also worthwhile to invest in the services of a professional photographer (at the minimum for a good head shot of yourself, and in the case of Process Professionals, some good 'action shots' of you doin' your thang).
Website Designer / Webmaster:
Finally, if you or your VA can't handle a website template on your own (or you require customization), a Website Designer / Webmaster will be in order. Someone who can hook up your site, host it, and provide the ongoing tweaks that websites always need (they shouldn't be static they should be 'alive'). There are wonderful professional who exist in their realm but beware of the unscrupulous ones who take advantage of your naiveté of how things work.
BRAND YOU: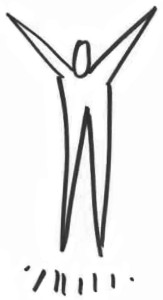 My clients who are going through the website creation and/or refresh process are generally independent Process Professionals in the 50-300K range. As such, your brand is you (unless you honestly work in full partnership with others). So the position and voice on your site should be the first person "I" not the royal, fake "We". Don't try to be something you aren't or try to appear bigger. You are what you are. Stand proudly in that. There isn't another you on the whole planet!
As such, see if you can nab your own name (or a hybrid of) for your url. Unless you have a really strong calling towards a 'doing business as' name that you can grow into over time (like what I'm doing with SHIFT-IT Coach, Inc … although there are times I wish I had just branded around Christina Merkley, much easier!).
YOUR CLIENTS SCAN:
The bad (and good) news is that nobody is EVER going to take your website as seriously as you do. They are going to interact with your website like you do with the websites of others. Quickly! Nobody is going to read every single word, and they are going to want to scan quickly and easily to find the info that is relevant to them. Soooo, give that to them as best you can. Use bold headlines, colors and sections to organize your material. And be sure to put your contact info and call to action on every single page … so they can easily reach out to talk to a live person (successfully bridging your website to you … which is the purpose of the site to begin with!).
BE QUICK AND TAKE AN EVOLUTIONARY APPROACH:
After several websites and many, many editions to those websites, I have found where websites are concerned that it's best to take an 'evolutionary approach'. You will never get perfectionism, what you are aiming for is good enough. It's more important in this web age to get something good enough up, rather than waiting forever to launch something perfect. Get your best Version 1.0 up and go from there, otherwise you are wasting precious time and losing out on opportunities!
You will understand over time, via interactions with your market, how they interpret and interact with your site … and you can tweak or re-haul according to that invaluable feedback loop. Over time you will perfect your site and approach (however your interests and offerings will likely change too, so it'll be back to the drawing board as you try new Version 1.0 things from there!). So have fun, enjoy the process and realize your site(s) will morph and shift as you do!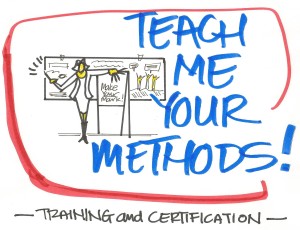 Additional Assistance:
Need to create or revamp a website to highlight your process-based practice? I'm here to help. See Biz Essentials for Process Professionals and Private Coaching for way to enlist me as your specialized coach and mentor. Let's get you and your practice successfully out there!
© 2014 Christina L. Merkley
WANT TO SHARE THIS ARTICLE?
Yes thanks, please do, I just ask that you keep it completely intact (as is) and include this blurb with functional links:
Christina Merkley, "The SHIFT-IT Coach" is a Visioning and Strategic Planning Expert specializing in Visual Thinking and Inner Alignment techniques. Based in charming Victoria, British Columbia, Canada, she works deeply with individuals, partners and conscious businesses to define and manifest what they truly want. And, trains other Process Professionals in her innovative ways of working. For more information visit: www.shift-it-coach.com and www.visualcoaches.com
---