Spring has super sprung here in beautiful Victoria, British Columbia Canada. Blossoms are everywhere —hanging from trees and sprouting up from the ground. And trees, big and small, are bursting into leaf.
It's beautiful and boy oh boy am I (and apparently JJ too) allergic this year. We are both sneezing away! A small price to pay for such beauty though.


On this holiday weekend I've chosen to share my Right-Brain journey … the companion piece to the Left-Brain journey I shared last issue. This story shares the more personal, emotional and feminine side of my path – including my kundalini rising and energy alignment and consciousness work of the last few years.
It's a little vulnerable to share, especially with those who are new to me or strictly coming from a business background. However I feel I must share this other side of my journey too, to be congruent and give equal merit.
On another note, next week the 2015 cohort of Visual Coach Certification begins with our online training series. Attendees so far are from North America, Germany and our first participant from China!
One of the big joys of my life is sheparding the spread of Visual Coaching … a good way to be of service and bring more light in as our world so needs it!
If you are just finding out about this innovative program or are a last minute fence sitter, get on down and join us! It's a powerful, stimulating and fun program filled with sharing, camaraderie and good work in the world. You'll be glad you did.
Have a great weekend and see you in a few weeks with another issue.
Yours in SHIFTing IT,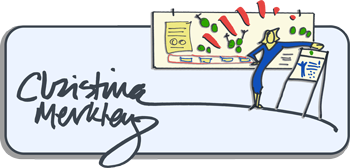 SHIFT-IT Coach and Interactive-Visuals Mentor