Welcome to 2016! Hope this new year is treating you well!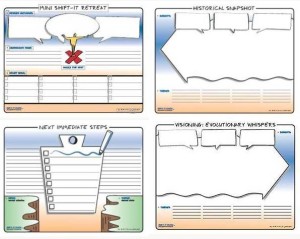 A reminder that last issue I gifted a Visual eBook … instructions on how to do a Mini SHIFT-IT Retreat, complete with 4 Visual Maps.
Great way to integrate 2015 and set your outward focus and internal energy for 2016.
So check that out if you missed it.
So far, I'm having a productive 2016.  Been working away on a much needed site refresh.  I've revamped two course pages so far: SHIFT-IT Online and Fundamentals of Working Visually.  And will be working on a third soon: Visual Coach Certification.
To go along with the site refresh, I need new photos.  Yesterday local photographer Simon DesRochers came by to take some new shots.
The blond ones he took two years ago make me cringe now. Not a good thing when you have to be on your own web site as much as I have to, ugghhh.
I've spent the last year plus growing my natural hair color out (ladies you KNOW what a process THAT can be, LOL).  Now have an authentic salt and pepper mane.  I kinda like it and it sure is WAY less maintenance!  Simon's new shots coming soon.
Now, moving jarringly from the superficial to the deep (sorry for the whiplash) … let me segue to what this issue's article is about.  In the Practical Energy Work course currently running, we just had a session on Stress and Trauma and the leading edge modalities that help people deal with these challenging issues in their lives.
This is such important information that I wanted to share it publicly to help get the word out to folks who need it.  Am also including a video interview I recently did with Vladimir Stojakovic, a skilled practitioner of the PEAT Process … one of the modalities that successfully reduces energetic charge.
Yours in SHIFTing IT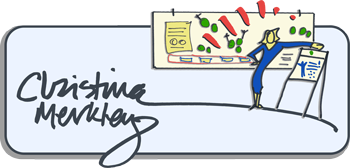 The SHIFT-IT Coach
& Process Skills Mentor
P.S.  Are you interested to add 'working visually' to your own process toolkit?  FYI, significant EARLY BIRD on upcoming ONLINE VISUAL SKILLS TRAINING ends THIS MONDAY. So ACT NOW to join this online spring class!
P.P.S. FYI, BEST DEALS of the decade to be had on ANY OF OUR PRODUCTS, CLASSES AND SERVICES for many of you who are outside of Canada (given our currency is currently low) … save an additional 30+%!