The spring semester here at SHIFT-IT School is starting to activate.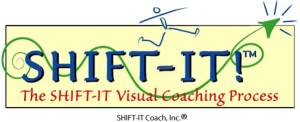 Last week SHIFT-IT Online, the 7-week Visual Coaching Cohort began. You may still join us if you'd like to get in on this unique personal growth experience (2nd webinar is tomorrow).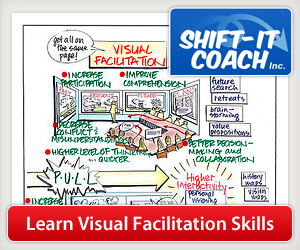 And, right around the corner, on Feb. 22nd the online version of Fundamentals of Working Visually kicks off.
We have a very international cohort forming from United States, Canada, Germany, Denmark, Switzerland, Norway, Netherlands, Kenya (just 3 spots left).
There will be four more courses after that, until I wrap this semester at the end of June.
Two eCommunities with Monthly Drop-In Webinars:
FYI, for those of you in our Working Visually eCommunity, I will resume our monthly drop-in webinars shortly (announcement to you coming soon). And will also be creating a new SHIFT-IT eCommunity for grads of my personal growth programs, with its own drop-in monthly webinar too.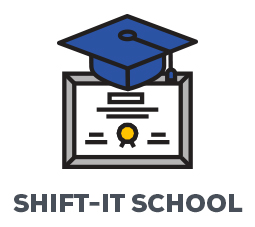 Intergrated Membership Site for Classes:
We are in the process of moving the live classes over to the new SHIFT-IT School site to create an integrated membership system – so if you attend multiple classes or Kits they are all in one central place.
It's been a slow and steady process to bring this next level of organization into being. I give big thanks to Theresa, Pat and Jessica who have worked diligently behind the scenes on site architecture, access and content. And for their emotional support and encouragement over all these years.
As for this issue's article … since we've just kicked off SHIFT-IT Online and the 2016 Visual Coach Certification is coming up, I've decided to write on why using visuals with coaching and personal reflection is so powerful.
This article is in honor of my SHIFT-IT clients, who have allowed me to literally draw their thoughts and feelings out of them.  And given me the gift of witnessing their personal and professional manifestations.  Thank you … you have taught me so much about what human beings are capable of!  And given me profound optimism that our world at large is in the process of shifting for the better too!
Yours in SHIFTing IT,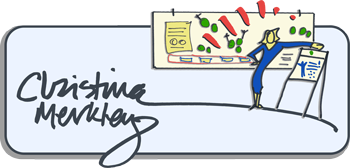 The SHIFT-IT Coach
& Process Skills Mentor