Hi.  Hope you are enjoying the final weeks of summer (or for those of you in the Southern Hemisphere getting ready for some!).
My team and I have been busy bees getting SHIFT-IT School refreshed for the fall and next year.  I'm happy to report that most of the new 2016-2017 courses are now available for viewing and registration.

I say most because I will also eventually be adding a 6-Month Biz and Life Mastermind to the roster (running May – December 2017).

It's been 5 years since I offered one of these intensive, special Masterminds … my guidance is saying it's time to call in another one.

So much has happened to me personally these years (more experiences, more skills, more awareness, more things I'd like to hold space for).  And, the need is great given what's going on in our world at large.

Plus an awesome partnership is coming together with a really great colleague who brings a lot to the table.  More on her later and the program in the months ahead!

Click Here to View New
2016/2017 Courses.

Online and In-Person Courses.
Home Study Kits. Private Mentoring.
On another note, now that my admin tasks are complete, I can get away for some R&R and also R&D. My friend and energy work colleague Laura Leon and I have done a Thelma and Louise (minus the dramatic ending over the cliff hopefully!) … driving the convertible down to Mount Shasta for the Secret Space Program conference aka Corey Goode and all. One of my adventures into 'messiness' this season, as per the article below.
Its 'interesting times we live in' for sure nowadays. Each of us hold a piece in the puzzle in how to help our world shift to the next level. I wish you well in figuring out yours as it's all hands on deck now! See you in a few weeks.
Yours in SHIFTing IT,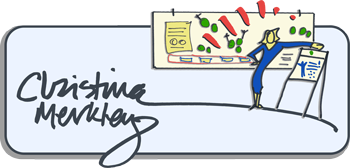 The SHIFT-IT Coach
& Process Skills Mentor