Egads, it's been ages since I sent out an eZine. I've been too darn busy. Please accept my apologies, I intend to get back into a more regular communication drumbeat soon.
One of the things that has kept me hopping is the annual in-person offerings of my Visual Skills programs. Big thanks to those of you who attended the  recent Fundamentals of Working Visually and Magic  Marker Retreat here in beautiful Victoria, British Columbia on the west coast of Canada.

*** Many more photos in Facebook albums for both courses.
We had a really excellent crew of Process Professionals attend — from all over North America and even from the U.K. Saudi Arabia and China. Working in international affairs, peace keeping, aerospace, business studies, eldercare, marketing, communications, advertising, info technology, disability support, intelligence and more. A VERY eclectic group using visuals in so many interesting and leading-edge ways.
Steven Cao from Shanghai attended 5 days of public training (with his awesome translator Max). Then booked 3 days of private training afterwards to make the most of his travel.
He's probably officially sick of me now, but his dedication paid off in the many great charts he took home. Thanks for coming all this way. I appreciate you! And Max too, for translating all the lingo.
Demand for the beginner level of Visual Skills training is really strong right now, so I've added another in-person 3 Day Public Training in Victoria, Canada on August 22-24 (normally I only do the in-person option once a year). So please come if you'd like to get in on that opportunity. Late August is usually a nice time to come to Victoria.
Additionally, this fall I'm offering the online version of the beginner level from Oct. 8 – Dec. 19th. The online version of the advanced level (for those of you who have your Fundamentals from me or elsewhere) runs Oct. 1 – Jan. 21. Both ways of learning (in-person and online) are very effective.
In addition to teaching, I have my own private practice which has been occupying my time too. Recently I got to rub shoulders with a personal hero of mine, Dr. Gabor Mate.
Mary McAllister of The Base Healing Community brought Dr. Mate to Victoria, British Columbia (our home town) and I provided Graphic Recording services for the evening lecture and 2 Day Compassionate Inquiry workshop.
I've chosen to write this issue's article on Dr. Mate's ground-breaking work … and share the Graphic Recordings.
See more in the article that follows.
Yours in SHIFTing IT,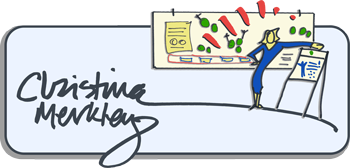 The SHIFT-IT Coach
& Process Skills Mentor