Just before the Winter Holidays, I had the pleasure of graduating another Certified Visual Coach. However, given the hubbub of the season, I didn't get a chance to do a proper shout out.
Soooo, drum roll please, it's my pleasure to formally announce the graduation of educator Sophie Michaud as a Certified Visual Coach.
Sophie traveled all the way from Buffalo, New York (where she was living at the time) to Victoria, Canada to train in person with me via The Fundamentals of Working Visually followed by Magic Marker Mastermind. These foundational courses introduced her to the power of Working Visually with both groups and individuals … which she took to like a duck to water.
It's been my pleasure to accept her into Visual Coach Certification and provide the instruction and support for her these last 9 months to move her leadership and visual skills more deeply into the arena of working with individuals.
Sophie came loaded with strengths on both sides of the brain. Her Left-Brain capacities of leadership, teaching, listening and synthesizing. And her Right-Brain capacities of art, intuition and deep empathy.
She was a delight to have in the cohort and stimulated inquiry and learning in important areas for all of us.
As a Visual Coach, she holds a good container, both in-person and digitally. She's both logical/rational AND artistic, with her own unique flare. She's comfortable with a wide range of issues (given her real-world experience) and emotions … being able to meet clients where they are and helping them get to where they want to be. She also taps nicely into other inner work modalities to blend my SHIFT-IT System with her own ways of working.
CONTACT INFO:
Sophie Michaud
Racine, Wisconsin, U.S.A.
sophie.michaud08@gmail.com
I highly recommend Sophie as a Visual Coach. I look forward to witnessing her continued unfoldment as she grounds her unique work in the world as a leader and steward of change.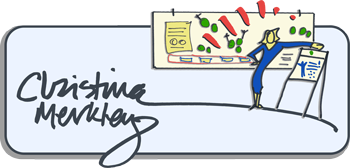 The SHIFT-IT Coach and Process Skills Mentor