Reminder: We Start in a Few Hours …
Another free online Processing Pop Up to assist with mental and emotional processing during the COVID-19 Pandemic.
A safe place to gather online to sort through our thoughts and feelings as we collectively go through this unprecedented reorientation.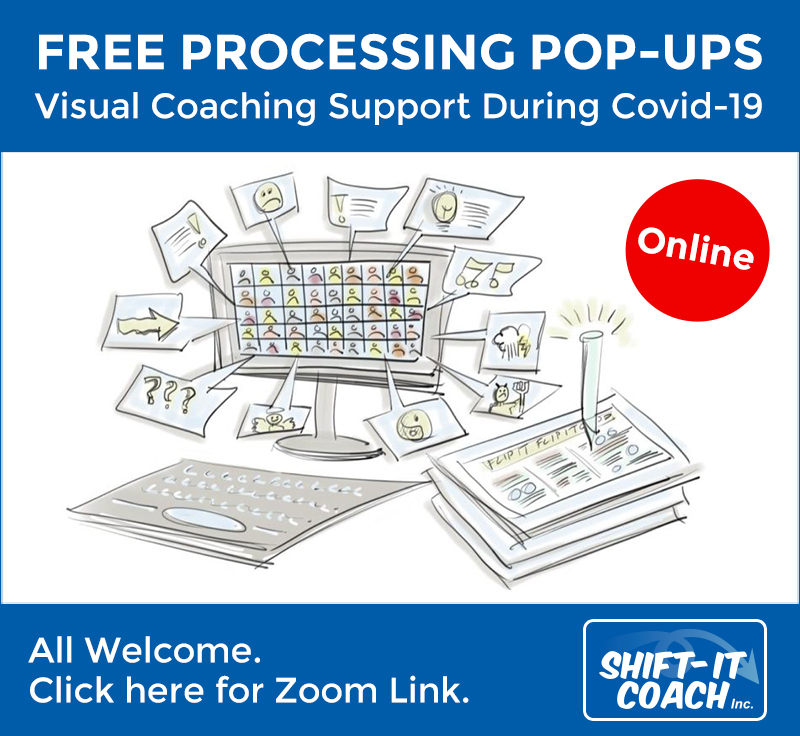 I don't have all the answers personally, however I do have the ability to hold online space and draw our current answers out of us. Plus a whack of Visual Coaching tools to help us in our Inner Work!
This gathering is PUBLIC and OPEN TO ANYONE.
Forward to anyone who can benefit.
NEXT GATHERING:
Thursday, April 2, 2020, 11 am Pacific North American Time
(12 Mountain, 1 Central, 2 Eastern) evenings Europe, mornings Austral/Asia
See time converter
Click Here For Zoom Conference Link
Plus Visual Tools And Recordings Of Past Gatherings
Yours in SHIFTing It,




Christina Merkley, Process Professional
SHIFT-IT Coach, Inc.
---