First Timers And Repeaters
THE SHIFT-IT VISUAL COACHING SYSTEM
Draw Out Your Inner Wisdom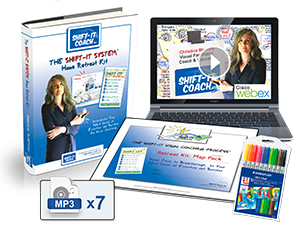 An uncertain fall and winter are before us. I'm guided to schedule this special Online SHIFT-IT Intensive as summer wraps in North America. Give yourself the gift of deep contemplation. Who are you? What is your place? How do you serve? Join in for these 3 special days with colleagues from across the globe. Ground and stabilize yourself … in order to do the same for others. With powerful Visual Tools to preserve your Inner Wisdom.
Two Options: Online Intensive or Home Study Kit
Pandemic Specials
SHIFT-IT ONLINE INTENSIVE
August 28-30, 2020
Full Details and Online Registration
---
Available At Any Time
SHIFT-IT HOME RETREAT KIT
Process at Your Own Pace From Your Own Environment
Full Details and Online Registration
Note: Pre-requisite for Visual Coach Certification. FYI, Repeater Option available for those who have taken before and want to repeat (write us for coupon code).
---
Work Visually with Individuals
2020 VISUAL COACH CERTIFICATION
Innovative Skills For Your Process Toolkit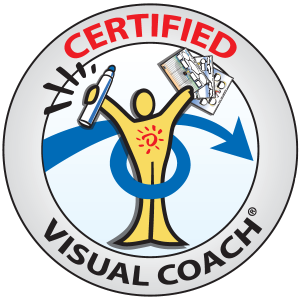 Welcome to the niche within the visual niche: Visual Process Work with Individuals. For managers, coaches, counselors, therapists, HR professionals, financial advisors, mediators, disability specialists, teachers, and more. Add the power and charm of Visual Coaching to your toolkit. Includes 40 Visual Tools plus a diverse cohort of colleagues from across the world. Together we SHIFT-IT!
1 Spot Left – Act Fast!
2020 VISUAL COACH CERTIFICATION
Live Webinars: Sept. 22, 2020 – Feb. 9, 2021
Full Details and Application Process
Note: Pre-requisites: Fundamentals of Working Visually and  SHIFT-IT.
---
At Your Finger Tips:
5 HOME STUDY KITS
Instant Online Access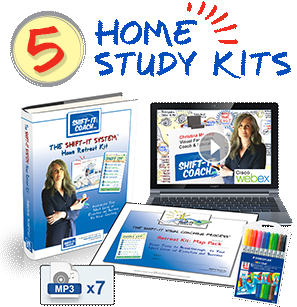 Learn from your own environment at your own pace. Deluxe level includes private coaching with Christina for live interaction and feedback. 5 topics to choose from with 3 more coming soon!
Full Details and Online Registration
---