The Fall semester has started in SHIFT-IT School, and I have a powerful season ahead of me. Each of these upcoming courses, in its own unique way, brings needed support during these shifting times.
1. Shifting the Power with Anneke Lucas
Dates: 10 Thursdays, October 12 – December 14, 2023
Time: 11:00-12:30 pm Pacific Time
convert to your time zone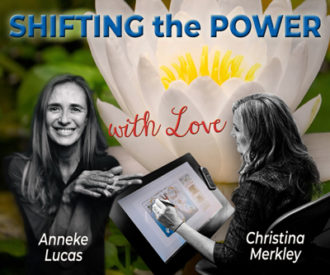 It's my honor to once again be co-hosting with the brave and brilliant Anneke Lucas. Join us as we dive deep into global and personal power dynamics, and how they impact our individual and collective experiences. This is such a timely program given the forces that buffet humanity. Get the next level of your inner work done, as we use present-day triggers to empower each other on our higher path. For Survivors and Providers alike.
---
2. Private Visual Satsang
Dates: 16 Saturdays, October 21, 2023 – February 3, 2024
Time: 10am – Noon Pacific Time
convert to your time zone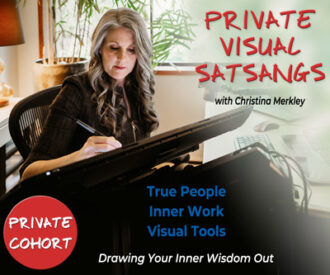 This delicious processing container is back for another round. Newcomers and Repeaters are welcome. 16 weeks with an intentionally small cohort of courageous deep divers. Inner work methods include meditation, self-inquiry, polarities, visioning, constellations, projection, orphan rescue and more. Experience why folks come again and again.
Just 5 Spots Left!
---
3. Fundamentals of Visual Coaching
Dates: 10 Wednesdays, November 1, 2023 – January 17, 2024
Time: Noon – 3:00 pm Pacific Time
convert to your time zone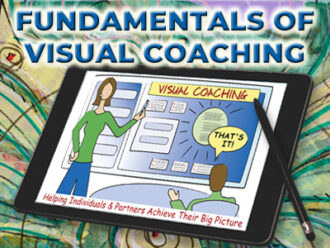 DEBUT! Unlock the art of transformative process work with individuals, partners and small groups. This innovative experiential course combines the principles of coaching with the power of visual thinking. See how visuals can amplify coaching conversations, foster greater clarity of thought and feeling, and create breakthroughs for your clients. Whether you're a seasoned coach, therapist, facilitator, or new to the helping fields, this course will introduce you to this effective and fun methodology.
Debut Rate: Save 50%
*Prerequisite for Visual Coach Certification.
---
Why Choose Our Courses:
Expert Instruction: Led by thought leaders in their respective fields.
Flexible Learning: Access from comfort of your home or office.
Practical Skills: Actionable knowledge you can apply immediately.
Supportive Community: Like-hearted individuals on a journey of growth.
I understand that choosing the right course is an important decision. If you have any questions or need more information, please feel free to reply to this email, or you can book an Exploratory Chat here.
Yours in Shifting It,

Christina Merkley
Visual Coaching and Satsangs
www.shift-it-coach.com
P.S. For a full roster of 2023/24 courses and Home Study Kits click here.
---