Day of the Dead Retreat in San Miguel de Allende, Mexico
LIMITED TO 12 PARTICIPANTS:
SOLD OUT!
For Process Professionals Who Work Visually With Groups and/or Individuals
TWO NICHE EXPERTS HELP YOU
DRAW BETTER … AND FASTER
Spectacular World Heritage City San Miguel de Allende, Mexico!
Dia de Los Muertos:
October 28 – November 3, 2019
Deluxe Members:
Tuesdays, 11am-12:30pm Pacific
Nov. 19, Dec. 3 and 17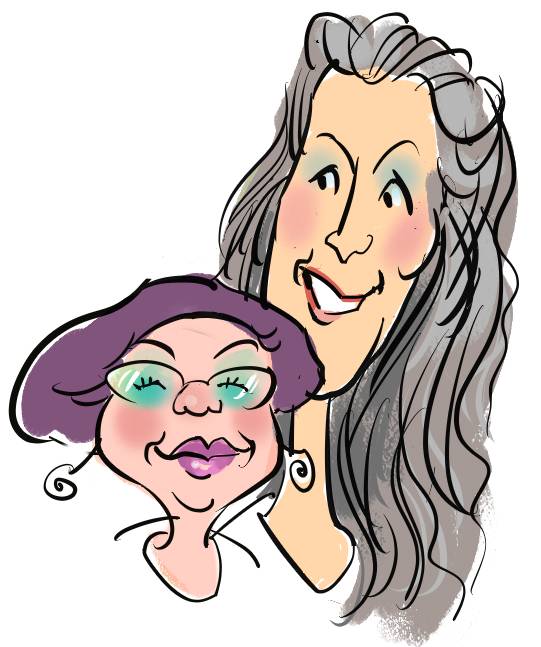 The niche field of Graphic Recording and Graphic Facilitation (GR/GF) has taken the world by storm as it radiates from North American and European urban centers out across the globe.
As a result, more and varied Process Professionals are using spontaneous, live, hand-drawn visual techniques to help people effectively think and feel. Both as employees embedded in various kinds of organizations (corporate, governmental and not-for-profit) and as self-employed independents in the gig economy.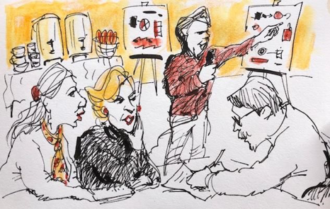 Given the live nature of the GR/GF approach, Practitioners need to be able to listen, write and DRAW FAST in order to quickly mirror the thoughts and feelings of clients.
Process Professionals who aren't artists need to develop good-enough sketching and caricature skills.
Process Professionals who do possess formal art training need to release perfectionism and standard rules in order to work in the speedy manner that GR/GF work demands.
This special week-long Mexican Sketching Retreat caters to both audiences — Process Professionals who have no or little formal art training. And/or artists who do have formal art training who need to loosen and quicken their style for the GR/GF market. And to other Cultural Creatives who to want to learn these valuable and fun Fast & Loose techniques for their own uses and enjoyment.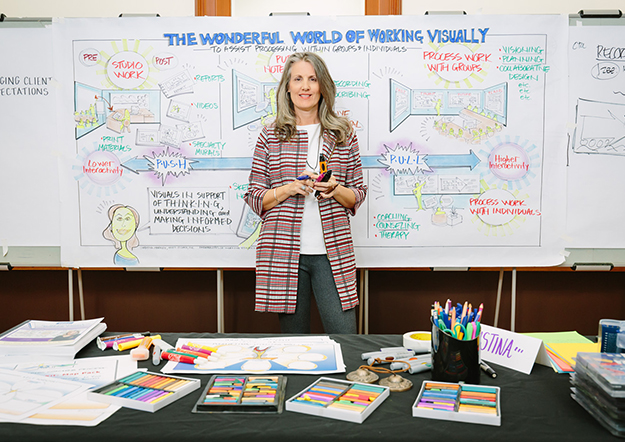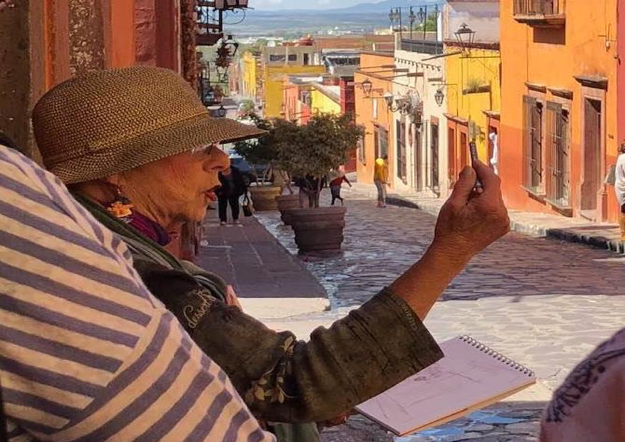 ---
RETREAT OUTCOMES
Learn Fast & Loose Sketching® To Boost Your Drawing Range and Confidence;
Integrate This Fast Drawing Approach Into to Your Own GR/GF Practice for More Satisfied Clients and a Healthier Bottom Line;
Receive Personalized Feedback and Encouragement From 2 Niche Experts and Connect with an Intimate Cohort of GR/GF and Other Visual Colleagues;
All While Basking in the Beauty of This World Heritage City That Draws Artists Like Bees to Honey … During Dios de los Muertos No Less!
---
RETREAT AGENDA
Below is the overview of what is planned. Be prepared for some ebb and flow depending on how conditions unfold in the now.  A detailed itinerary is provided upon registration and updated at arrival.
---
Sunday-Monday Oct. 27-28:
ARRIVAL & ORIENTATION
San Miguel is in Central Mexico.  We have built in plenty of time on the front and back of this retreat to accommodate arrivals and departures from the varied regions of participants.  Arrive between Sunday 4pm and Monday evening.  Christina greets you at our hacienda and gets you settled in and suited up. 
Given Dio de los Muertos is a popular time to come, we have secured accommodation in the Colonia Guadalupe (Artists District).  Our hacienda is just a block away from Rhoda's Casa de Dibujo (House of Drawing) which is our central hub each morning before we head out on our plein air excursions. 
Leon Airport is closest (90-minutes via excellent shuttle service) or Mexico City International (5 hour drive).  Full logistics provided upon registration.
---
Tuesday Oct. 29:
ANALOG AND DIGITAL SUPPLIES AND SKETCHING OBJECTS
Breakfast at Rhoda's Casa de Dibujo.  Hearty welcomes and introductions of our intrepid dozen, plus distribution of sketching kits!  Morning tutorial is on supplies (analog and digital) and to establish a baseline of your current skill level … also single stoke sketching and shape fills. 
Rest of the day is out and about in this remarkable cobble stone city to establish bearings.  We begin with the artist district neighborhood which is our home base — murals everywhere!  Then head over to Fabrica La Aurora to sketch objects and visit the galleries and shops.  Lunch.  Then off to the Mercado Artesianas (Artisans Market) for an afternoon tutorial on blind sketching with the rainbow pencil.  Free time provided and we gather in the evening for dinner.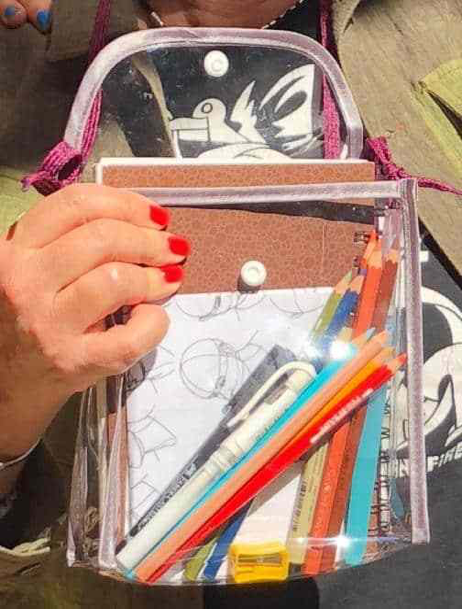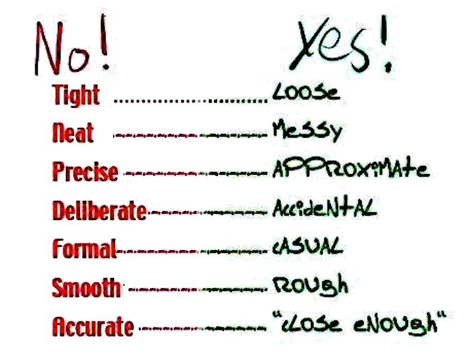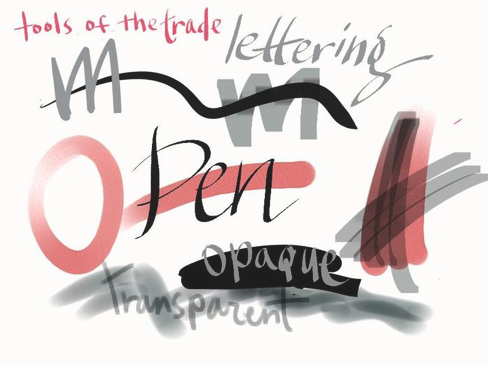 ---
Wednesday Oct. 30:
GR/GF APPLICATIONS, PERSPECTIVE & SKETCHING PLACES
Breakfast and feedback session at Rhoda's Casa de Dibujo.  Morning tutorial on how to integrate the Fast and Loose techniques into GR/GF applications plus the deconstruction of sketching places (interiors and exteriors). 
Our morning location is El Jardin (central Plaza) where we sketch outdoor scenes, buildings and streets and join the local Urban Sketchers Meet Up.  Followed by lunch. Afternoon tutorial, demo and plein air on perspective and vanishing lines.  Free time provided and we gather in the evening for dinner.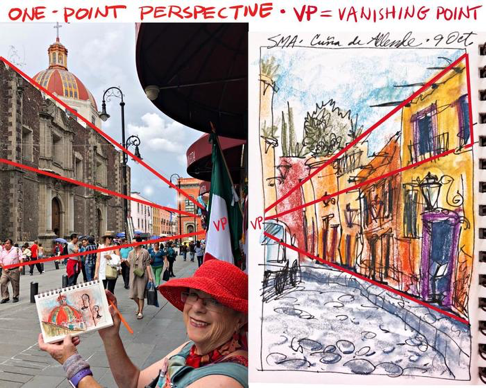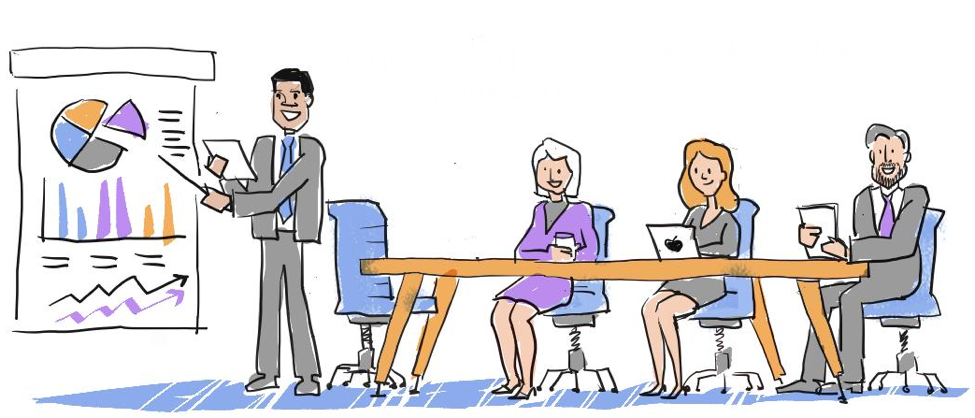 ---
Thursday Oct. 31: All Hallows Eve
SKETCHING BODIES AND GESTURES
Breakfast and feedback session at Rhoda's Casa de Dibujo.  Morning tutorial on anatomy proportions, body lines and how to quickly land energetic gestures.  Excursion to The Mask Museum followed by lunch.  Lecture on the history of SMA and an overview on Dio de Los Muerdos, given the city begins to wake around us as All Hallows Eve is celebrates the souls of children (little angels).  Tutorial on sketching people in scenes (as major or minor elements).  Free time provided and we gather in the evening for dinner.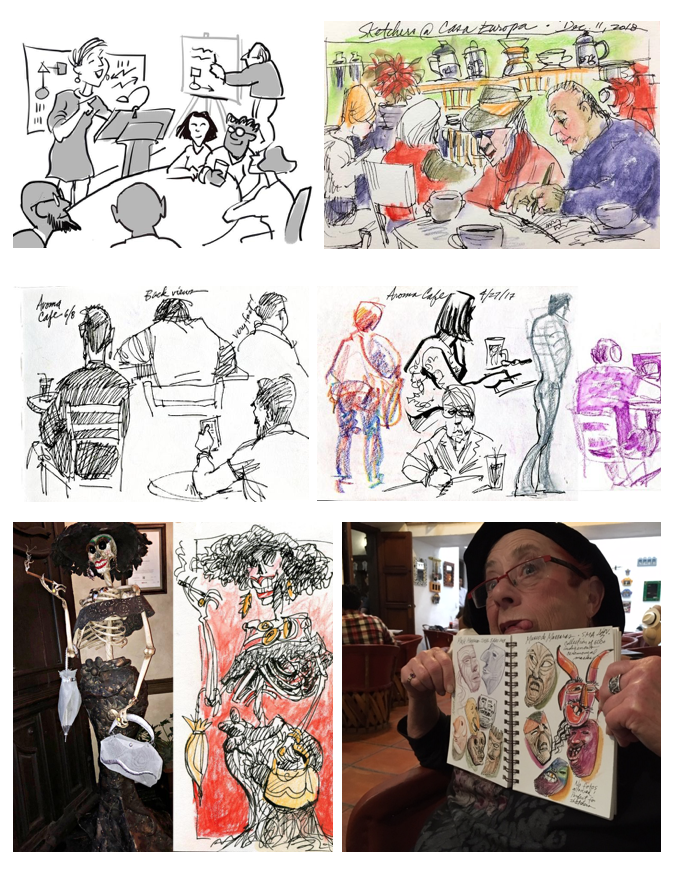 ---
Friday, November 1: All Saints Day
HEADS, FACES AND CARICATURE
Breakfast and feedback session at Rhoda's Casa de Dibujo.  Morning tutorial on face proportions and sketching portraits from photos.  We head back to El Jardin to sketch the flower vendors, face painters and other holiday reverie (it's an amazingly rich and colorful scene as this day pays homage to adult souls — the tradition is to celebrate dead friends and family to assist them on their spiritual journeys.  Lunch.  Afternoon tutorial on caricature (Rhoda sketches us!) plus working from photos. Free time provided (sketch, shop, get your face painted or book an appointment for Saturday) and we gather in the evening for dinner.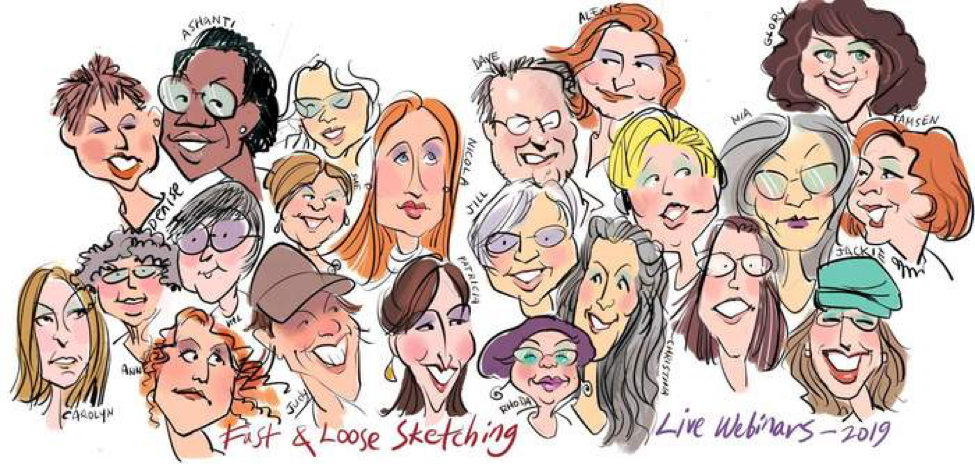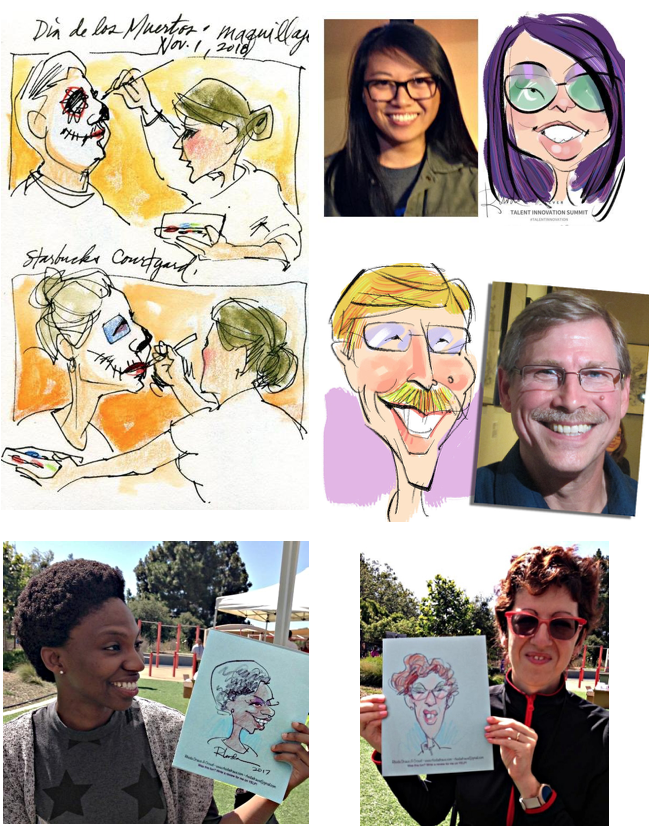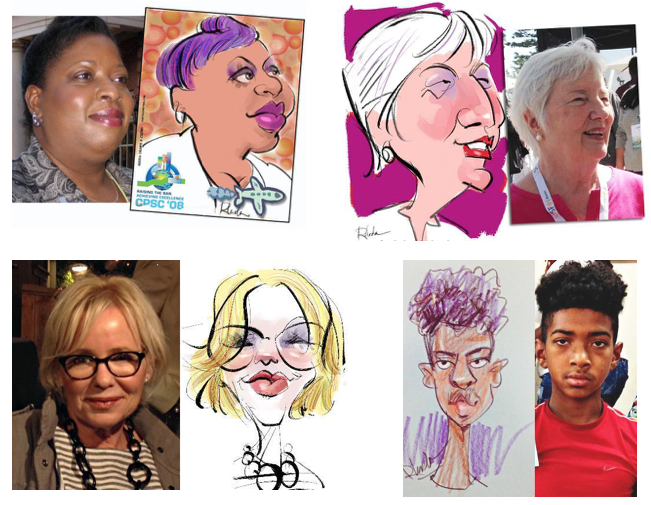 ---
Saturday, November 2: Dia de las Muertos!!!
SKETCHING COMPLEX SCENES
Today is the big day!  Breakfast and feedback session at Rhoda's Casa de Dibujo.  Morning tutorial on sketching a complex scene and working in live crowd conditions.  Then we head over to the cemetery and take in the feast of flowers, food, music and reverie — it'll knock your socks off in all sorts of ways.  Followed by lunch, more crowd sketching and free time.  Rhoda is in the Mozart Requiem choir in the Parroquia (another great sketching opportunity as we cheer her on).  Followed by celebratory dinner and night on the town!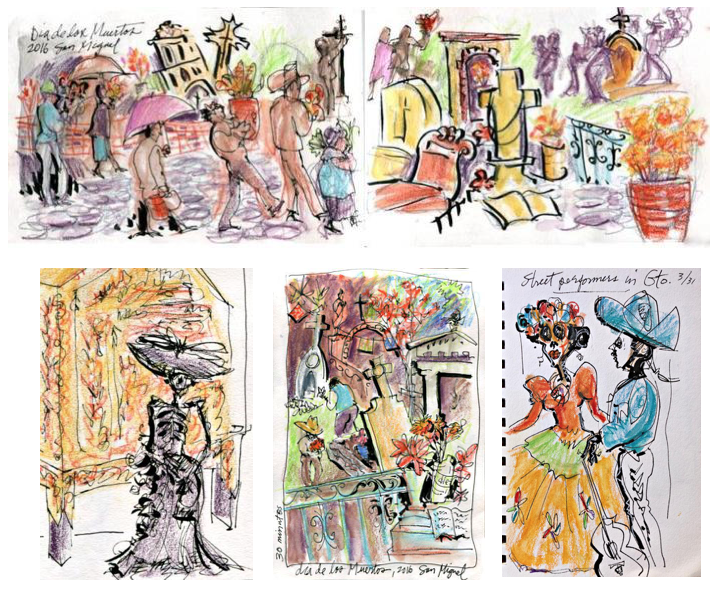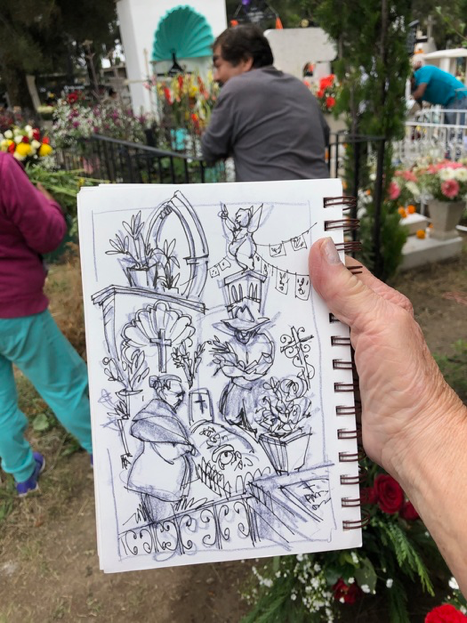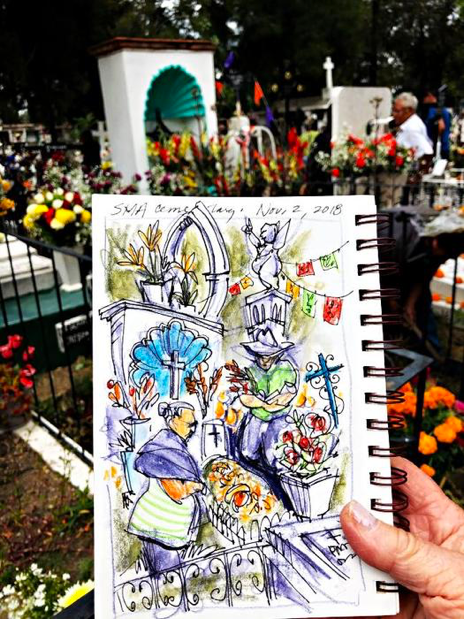 ---
Sunday-Monday: Nov. 3-4:
CLOSING AND DEPARTURES
Final breakfast and feedback session at Rhoda's Casa de Dibujo on Sunday morning. We have our hacienda until 11am Monday, so arrange your departure to your liking … take off after Sunday close or take advantage of the extra day to complete souvenir shopping, mingle with remaining colleagues, get a massage, etc.
FYI: Christina may add on a SHIFT-IT Visual Coaching Retreat for those interested to stay an additional 3 days (Monday – Wednesday).  Put your new visual skills to immediate use to map out the next phase of your work and/or life.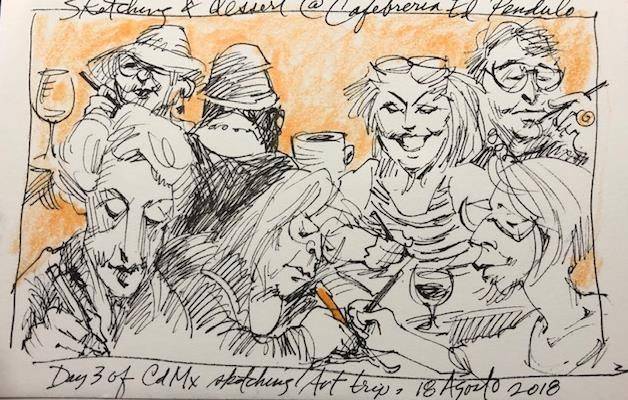 ---
Tuesdays, 11am-12:30pm Pacific: NOV. 19, DEC. 3 & 17
DELUXE MEMBERS: ADDITIONAL MENTORING
There are two membership levels for this Mexican Sketching Retreat: Basic and Deluxe.  Deluxe members receive 3 follow-up online webinars for additional support.  Plus Private Coaching Sessions with both Rhoda and Christina. 
---
ABOUT YOUR HOSTS / INSTRUCTORS:
Rhoda Draws (yes that's her real last name!) is a professional artist with a specialty in caricature, cartooning and urban sketching.  She's a salty presence at business conventions, meetings and events across North America and pioneered video trainings for Corel's Painter programs.  Formerly based in San Francisco she now calls San Miguel de Allende, Mexico her home, where she hosts sketching retreats and tours.  For more info see www.rhodadraws.com

Christina Merkley is a seasoned Visual Practitioner specializing in Organizational Development and Change Management with a niche in Strategic Planning and Visioning with groups and individuals.  A well respected trainer and mentor in the GR/GF field she's trained 2500+ including many prominent personalities in the field. More info see www.shift-it-coach.com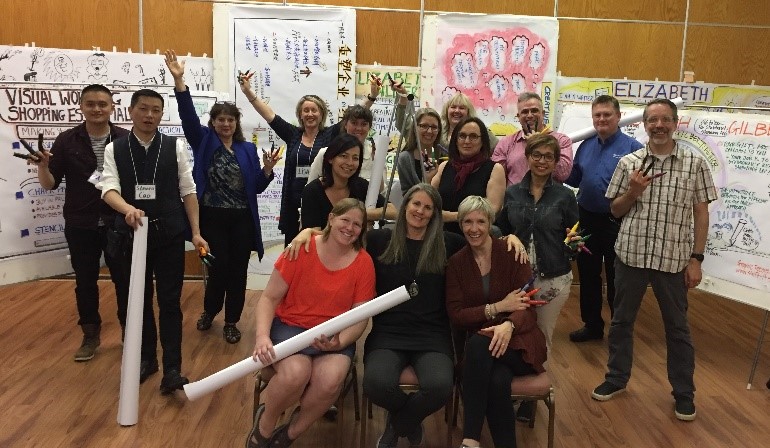 ---
WHO THIS RETREAT IS FOR:
This program is specifically designed for Visual Process Professionals — people who help groups and/or individuals think, feel and process in corporate, governmental, not-for-profit and other settings. Consultants, Facilitators, Trainers, Managers, Supervisors, Coaches, Counselors, Therapists, Graphic Recorders and the like.
You most likely have invested in some beginner or even advanced training in the niche skills of Graphic Recording and/or Graphic Facilitation (with Christina Merkley or other instructors in the field). And would like to broaden your ability and confidence in live, spontaneous sketching, drawing and caricature.
Others who benefit from this Fast & Loose Sketching Retreat are artists, illustrators, graphic designers, urban sketchers and other creatives who want to loosen their style and drop perfectionism and design rules. Particularly if you are curious or contemplating trying to transfer your existing skills into the live and speedy Graphic Recording and/or Graphic Facilitation profession. Please also see Fundamentals of Working Visually for more in-depth guidance about the niche GR/GF field.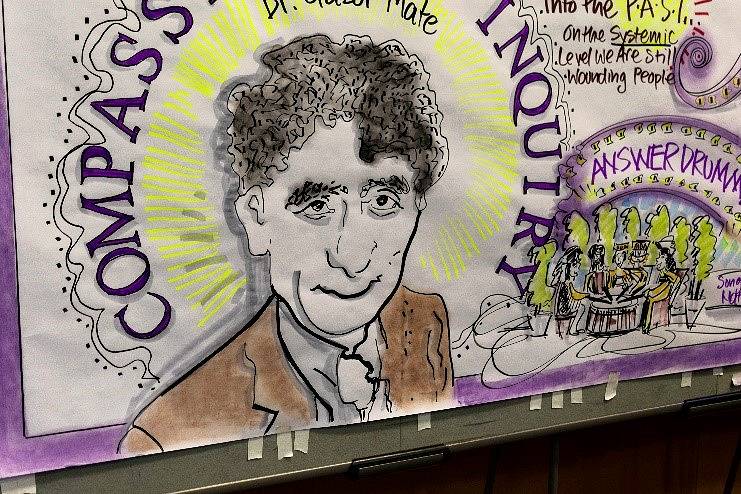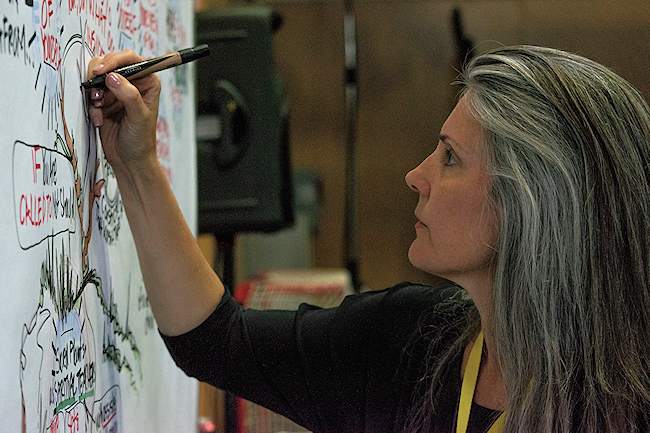 ---
ABOUT SAN MIGUEL DE ALLENDE, MEXICO AND DIA DE LOS MUERTOS
As you can see from the photos and sketches shared, San Miguel de Allende, Mexico is a remarkable place.  Historically it has the essence of a rebellious, creative spirit … that perseveres through thick and thin. Embraced by American artists in the 1900s, it remains a beacon for artistic expats the world over … including Rhoda! 
Its stone buildings and cobblestone streets harken back to earlier times which have been recognized with World Heritage designation to preserve the striking Historical Zone, just a short walk from Rhoda's Casa de Dibujo.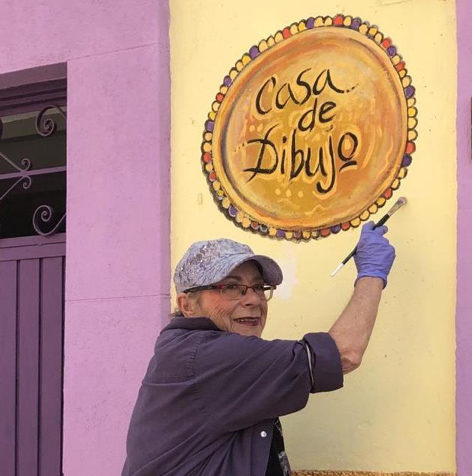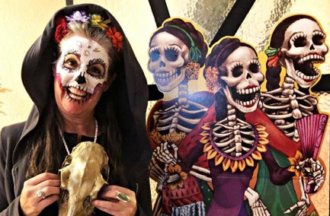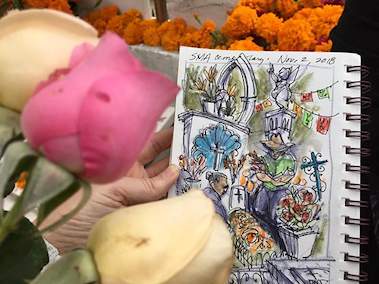 To get a feel for San Miguel and for the Day of the Dead, Christina appreciates Youtuber Erin's Travels … long videos but good to skip through to get a scene of the city and the festival in general. 
---
WHAT'S INCLUDED: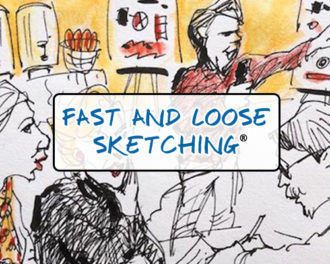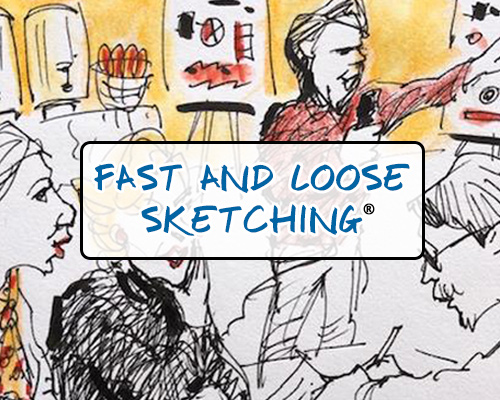 There are two levels to this program: Basic or Deluxe.  Accommodations and most meals are additional.  See provided accommodation packages below the member levels or make your own arrangements (please inform us at time of purchase if that is your intention so we have an accurate accommodation count). 
*FEES ARE IN CANADIAN CURRENCY. Your Credit Card converts into your currency at time of purchase.  Currently the Canadian dollar is low, so for Americans, Europeans and some other locales this translates into additional savings of 25% or more! See currency converter.
---
LIMITED TO 12 PEOPLE
Sold Out!
CHOOSE YOUR LEVEL OF PARTICIPATION BELOW:
BASIC MEMBER:

$1197.00 CND
6 Day Retreat: Oct. 29 – Nov. 3
Arrival and Departure Days
Sketching Materials Kit
Extensive Handbook
Mask Museum Entry
Working Visually eCommunity
Online Forum For Interaction & Feedback
DELUXE MEMBER:

$1697.00 CND
Everything in the Basic Level Plus:
3 FOLLOW-UP WEBINARS:
Tuesdays, 11am-12:30pm Pacific
Nov. 19, Dec. 3 & 17
PRIVATE MENTORING SESSION:
With Rhoda Draws: 45 Minutes via Webinar
PRIVATE MENTORING SESSION:
With Christina Merkley: 45 Minutes via Webinar
---
CHOOSE YOUR LEVEL OF ACCOMMODATION:
The Basic and Deluxe Memberships above do not include accommodation.  Given the popularity of the Dia de las Muertos holiday, accommodations in SMA can be hard to come by unless you book early.  Therefore we have taken the liberty of booking a large hacienda within one block of Rhoda's studio.  It's clean, safe and in the perfect neighborhood, walking distance to everything we have planned (we won't be there much except to sleep!). 
Between the two locations, we have the capacity to host 12 participants.  Rooms vary from single, double and triple occupancy and have been priced accordingly. Prices also include daily breakfasts.  Act early to secure your room please unless you wish to make your own arrangements or live locally. 
8 Nights: Sunday, Oct. 27 – Sunday, Nov. 3, 2019
Single Room – 1 Double Bed in a Solo Room – 3 0 Left
| | |
| --- | --- |
| 1 PAYMENT OF $547.00 | |
| 2 PAYMENTS OF $274.00 | |
Double Room – 1 Double Bed in a Shared Room of 2 – 6 0 Left
| | |
| --- | --- |
| 1 PAYMENT OF $447.00 | |
| 2 PAYMENTS OF $224.00 | |
Triple Room – 1 Double Bed in a Shared Room of 3 – 3 0 Left
Single Rooms have 1 double bed (1 person or couple per room). 
Double Rooms have 2 double beds (2 people per room).
Triple Rooms have three double beds (3 people per room).
If you have a desired roomie please list the participant's name at the time of registration so we can place you in the same room.  If coming solo and want a double or triple room, we place you with a roomie as they become available. 
Flights, transportation to and from the airport, and most meals (with the exceptions of breakfasts) are extra expenses that you incur.  ATMs are available for easy withdrawals and currency conversions. More details provided upon registration. 
---
That's it!  We're both very excited to pool our knowledge and experience to assist you to up-level your sketching skills for the unique needs of the GR/GF field and other applications and pleasures.  And to host you in amazing San Miguel de Allende, Mexico during the Dia de las Muertos holiday week! 
Nos Vemos Pronto en Mexico,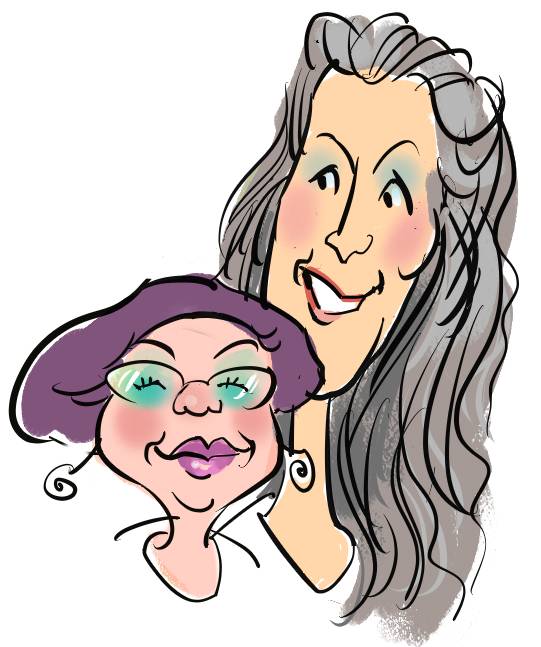 Rhoda Draws and Christina Merkley
P.S.Questions? Email to admin@shift-it-coach.com. Also, feel free to request an Exploratory Chat directly with Christina to discuss this course.