This week marks the tenth year anniversary of me going into business for myself. Back in 2001, I left an internal position that had served me very well … as a Graphic Recorder/Facilitator/Trainer for The Grove Consultants International (pioneering group graphics firm in San Francisco founded by David Sibbet). It was a heck of a time to leave and make the leap into self-employment … given September 11th occurred later that year (one of many trying events that the American economy has been dealt this decade). But these things are only known in hindsight of course!
Time has certainly flown – a decade sure can fly when one is busy trying to actualize oneself and assist in that process for others. In looking back, here are a few impressions and lessons learned:
1. The "Visual Thinking" Field Has Grown in Leaps and Bounds:
Over these 10 years the growth and diversity in the visual way of working has truly been astounding. I've had the honour of watching graphic recording and graphic facilitation expand from a very small niche to mainstream publishing and growing application and acceptance. And to personally being a pioneer in merging interactive-graphics with personal growth and coaching work. The number of inquiries from around the globe climbs significantly each year as do the growing ranks of various types of visual practitioners.

From my vantage point, it feels like a critical mass has formed where the visual way of working is being recognized for its effectiveness, usefulness and humanness. It's fabulous to live through this expansion and participate in it; and I'm SO GLAD I followed my bliss all those years ago, and can now be a guiding light for others.
2. Follow What YOU Like
When I first stumbled upon the visual way of working it could be considered an alternative or bohemian kind of niche; not especially well understood outside of its core fan base. In some ways that hasn't changed (the numbers have hugely swelled however in the grander scheme of things this work can still be considered a niche or specialty … leading edge). Given that… it takes believing in your own instincts to follow your attraction to it. To be brave and follow the beat of your own drummer.
I often share with my coaching clients that I didn't know when I first came across the visual way of working (17 years ago, not just 10) that it would 'boom' like it has. It felt like a risk to pursue it and I had plenty of naysayers who wanted to discourage me from doing something they saw as 'so frivolous' and 'silly'. They didn't get it… I had to follow my heart. My instincts that told me this way of working had validity, strength and 'legs'. And that it was my next step. I had to follow what I liked, as opposed to follow others. Often my clients are facing a similar dilemma as they craft their lives at their crossroads. All I can say is I'm sure glad I had the chutzpah to follow what I liked and what brought me joy.
3. Sh*t Happens, It's How You Choose to Deal With It
Now, after 10 years … I can look back and confidently say that I made the right choice in SHIFTing my life and pursuing what I was interested in. But I want to make it perfectly clear that as magical as my existence is (from where I have come from) it is not always a bed of roses, nor has getting here been either. When you make the decision to organize your life around what you really like it can be very scary, especially if you are moving from a conventional or mainstream way of being to something considered more avant-garde.
What I have learned after 10 years of being an entrepreneur … is that sh*t still happens, almost every single day. And it's more about how I choose to deal with that sh*t rather than the sh*t itself. I hate to break it to you, but sh*t isn't going to disappear from your life (it just changes to a different kind of sh*t, depending on what your growth edge is).
Many of you know that another interest of mine is metaphysics and Law of Attraction. Increasingly I am aware that everything is a mirror of where MY consciousness is as 'like attracts like'. If I don't like something, I have to take personal responsibility for it being in my sphere, and how I react to it. I can be overtaken by gremlins, and succumb to habitual reaction, or I can use my tools and do my outer and inner work to dissipate fear, anger, scarcity thinking, etc. to get back on track, feel better, and manifest what I want. It's really up to me how long I want to stew in it and feel bad, as it is for all of us – we are creators not victims. However it does take work, both outer and inner.
Sometimes people ask me, from a very emotional and touching place, how I do it? How have I manifested what I have and how can they? Like it is some sort of magic… There is nothing magical about it. In short, I apply myself. I figure out what I want (my vision), I map an action plan to the best of my current ability, I take my next step and I deal with my sh*t (my trouble at the border) that comes up. I might not always do it in an eloquent or pretty way, but I walk my talk. My SHIFT-IT System® and my advanced work (Law of Attraction, Orphan Rescue, Soothing Thoughts) is what I do on myself. Repeatedly!
4. The Importance of Partnership
Yes, we may be solopreneurs (entrepreneurs in 'solo' businesses or practices) but let's not take the 'solo' too seriously. I have learned over these years that being a 'Lone Ranger' is a very hard way to go about it and limits development.
I am, by nature and early necessity, an independent and capable person. However my biggest growth and expansion has always come from connection with others. From my early days with my mentors and clients at The Grove, to going out on my own and finding much needed education, coaching, community and even counseling, to attracting administrative and tech assistance as my practice and business grew…There is nothing 'solo' about solopreneurship in its more successful forms.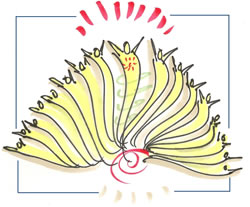 Isolating or trying to do it all on your own is very problematic. People need people, and smart entrepreneurs surround themselves with supportive, skilled and committed community. I believe so strongly in this principle that all of my programs are built around it – all of them now include a community component, so my clients are surrounded by others who are also in the midst of manifesting their SHIFT too. A supportive connection to others is SO powerful.
5. Trust the Unfolding Process
As a long-time strategic planner and mapmaker … I love structure. Which is very masculine and yang. However, over these years I have (sometimes kicking and screaming) learned more about the accompanying yin side — of surrender, trust, faith, flow and being carried.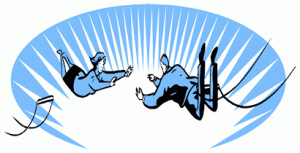 We launch our rockets of desire with our visioning and planning, however it also behooves us to also learn to chill, relax and kick-back. To trust ourselves, our powerful desires, and frankly … the ability of life in general to support us and our dreams. SHIFTing IT is not about striving, constant action and complete 24/7clarity (although action and clarity in their right timing do have a place). It's more about trusting your bigger picture; your overall safety, security and well being in the world, and your beliefs that you can have what you want. At least that is where my development and understanding about this stuff is leaning these days.
Interactive-Graphics will always be a part of my life and work; however, new things are continuing to emerge. In the last few years my Law of Attraction and Inner Work interests have risen into greater expression, as has my teaching of using the internet and business expansion methods to get your 'it' out into the world. Now my process and rockets of desire are carrying me into new territory… Into deeper inner work and partnering with others.
In the months ahead you'll see two new offerings with fun and interesting collaborators. One is a new tele-series in the area of love/relationships and dating for Over 40s (with online dating coach Jonathon Asley, tentatively called 'Relationship by Design'). And the other will also likely start with a new tele-series and potentially expand from there, via my friends Sheila and Marcus Gillette and The Teachings of THEO. Our work together will be about codifying their 'Soul Integration' process – how to effectively navigate the intense transformational energy and consciousness that is currently engulfing our planet during this special transitional time. It will be my most spiritually oriented offering to date.
In Closing:
So, a longer article today. My overview thoughts of my decade as a solopreneur. The things that self employment and entrepreneurship have taught me over this decade, and what rockets of desires are now being launched from my present platform. What about your own journey? You may have self-employment and entrepreneurship as part of your own path or its something you are contemplating. How has this way of working impacted you? What has come easy? What has been hard or challenging? What is the next chapter that is beckoning? I wish you well on YOUR unfolding path!
©2011 Christina L. Merkley
WANT TO USE THIS ARTICLE IN YOUR E-ZINE OR WEB SITE?
You can, as long as you include this blurb and a functional link to my site:
Christina Merkley, "The SHIFT-IT Coach" and creator of the SHIFT-IT System®, is a Visioning and Strategic Planning Expert specializing in Visual Thinking and Law of Attraction techniques. Based in charming Victoria, British Columbia, Canada, she works deeply with individuals, partners and conscious businesses to define and manifest what they truly want. And, trains other helping professionals in her innovative ways of working. For more information visit: www.shift-it-coach.com
---