There is something we want you to know and understand, and its …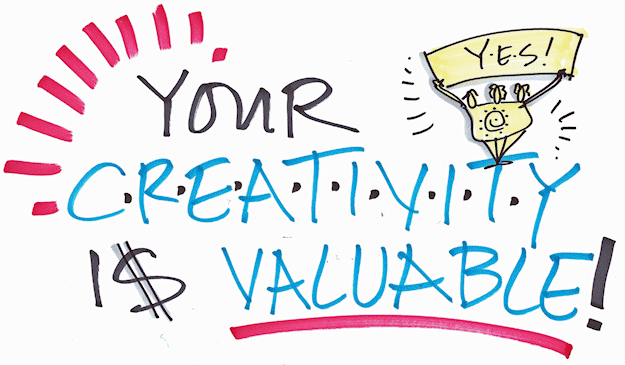 If you are a Process Professional or want to be one (consultant, facilitator, trainer, speaker, content expert, coach, counselor, scribe, etc) … it would behoove you to learn this lesson.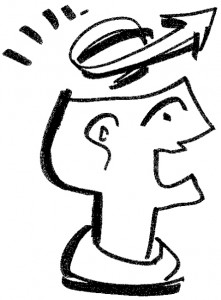 In the process marketplace, clients are mostly surrounded by mediocre processes at best … downright boring, miserable or detrimental experiences at worst.
So having a process that is effective, interesting, engaging, fresh and fun distinguishes you from the so-so crowd. In short, creativity, when properly applied, makes you stand out … it's an EXTREMELY valuable asset. For your clients (so they don't have to suffer through painfully boring meetings or one-to-one sessions) and for YOU (so you have more enthusiasm for your work and more FUN). 
This spring we have two upcoming courses that teach you how to nurture and capitalize on your innate creativity and beef up your capacity as an effective process lead or support person: Fundamentals of Interactive-Visuals and Biz Essentials for Process Professionals. 
FUNDAMENTALS OF INTERACTIVE-VISUALS (in person version)
May 30 – June 1, 2013, Victoria, British Columbia, Canada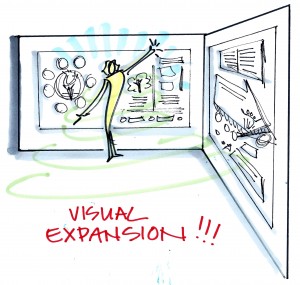 Over 87% of your facilitation, coaching, training and consulting clients are visual thinkers – learn powerful visual skills to boost the effectiveness (and fun!) of how you work with them. This professional skills training thoroughly covers custom chart work, visual scribing, visual facilitation and visual coaching (the four main applications of working visually with groups and individuals) so you can add these powerful tools to your own consulting, facilitation, coaching and training offerings. In-person version of this course only offered once a year, so act fast to claim your spot.
Just 4 Spots Left!
More Info and Online Registration
---
BIZ ESSENTIALS FOR PROCESS PROFESSIONALS
For Consultants, Facilitators, Coaches, Content Experts, Scribes, Artists, etc.
Online: 10 Webinars, Wednesdays, May 22 –July 24, 2013, noon-1:30 PDT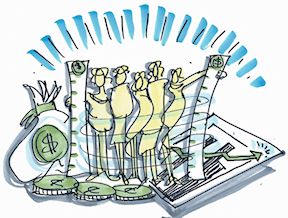 Developing one's creative craft is only part of the puzzle in having a successful solopreneur practice or small business — to understand and successfully implement solid business strategies is another. Previously my 'Outer Work' model to create and maintain (or revamp) a venture in the 50-300K range has only been available to students in our longer-term masterminds. Now this practical and much needed info is offered, for the first time ever, in a condensed online format.
Topics include: inspiration, identity & brand, structures & banking, offerings and proper sales funnel creation, sales & marketing (including social media), pricing and effective collection policies, tech and administrative support (team building), bookkeeping & accounting, and partnering and joint ventures. And, the positive mindset and resilience that underscores it all.
Don't get stuck as someone who is creative but doesn't know how to properly capitalize on it financially. Creative is not synonymous with poor! SHIFT from scarcity to abundance!
New Class Filling Now!!!
More Info and Registration
We look forward to training you this season in visual skills AND how to properly capitalize on your creativity for success!
Yours in visual expansion,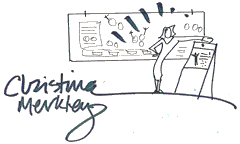 Christina Merkley
The SHIFT-IT Coach
and Interactive-Visuals Mentor
P.S. For an overview of our SHIFT-IT School curriculum, click here.
P.P.S.  Dates of training don't' work for you?  Prefer customized, private instruction?  Are more advanced than just basic skills?  FYI, we also offer private trainings and apprenticeships (you come to us) as well as custom in-house workshops (we come to you).  And private biz & life coaching.
---