It's a fascinating time of catalytic change. My regular drumbeat of classes is proceeding this season plus all sorts of new stirrings are going on inside of me, literally hammering to get out (ouch).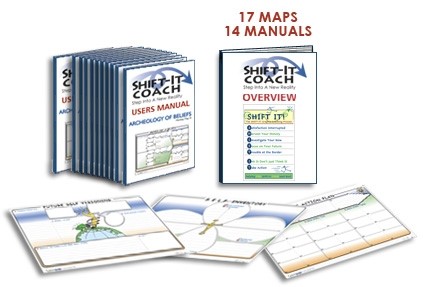 The SHIFT-IT Online cohort is up and running. All introduced to each other and to the SHIFT-IT Visual Coaching System® … working their way through the various Visual Maps and the insights, ahhas and shifts they bring. I've written today's article on an interesting phenomenon regarding the maps. It's about how those with native languages other than English respond to them. They know English, but given its not their primary language some interesting things happen in terms of emotional processing when they use their native language, let alone the universal language of visuals!
I've also got another course launch right around the corner, on Monday. It's Fundamentals of Interactive-Visuals (the online version) that teaches powerful visual skills to professionals who work with groups and individuals (aka Studio Work, Graphic Recording, Graphic Facilitation and Graphic Coaching). Also a good course for illustrators, designers, artists and other creatives (another way to use your artistic chops).
So jump right in if you wanna get these valuable visual skills into your process toolkit. We'd love to have you join the great cohort that is forming now from all over the world.
And, soon I'll be constructing a few new things I've been wanting to get to: a monthly drop-in webinar for my Interactive-Visuals eCommunity (see P.P.S. below), a gift BodyTalk series for Process Professionals (so folks can understand more about this fascinating new methodology I'm into), plus getting my XinaMerk art line launched. Whew, no wonder that darn kundalini keeps coursing through me, I'm literally on fire with all these things wanting to be created!
That's the scoop for now. Enjoy today's issue and I'll see you in two weeks with another installment. May your own shift process be a smooth one!
Yours in SHIFTing IT,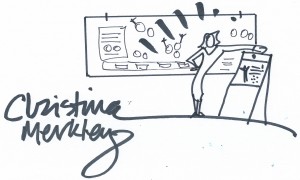 The SHIFT-IT Coach
and Interactive-Visuals Mentor
P.S. You Might Benefit From Currency Exchange:

Canadian currency (which my services and products are all in) is significantly low at the moment (30% lower than the US greenback right now). Being an oil producing country, we are getting hammered by current oil manipulations and strategies. Soooooo, if you are American (or in another country that has higher currency than Canada, now is a great time for you to nab a spot in a class or product from me (it is WAY LESS given the exchange differences). See www.xe.com to check how your currency stacks up against Canada's.
P.P.S. INTERACTIVE-VISUALS eCommunity: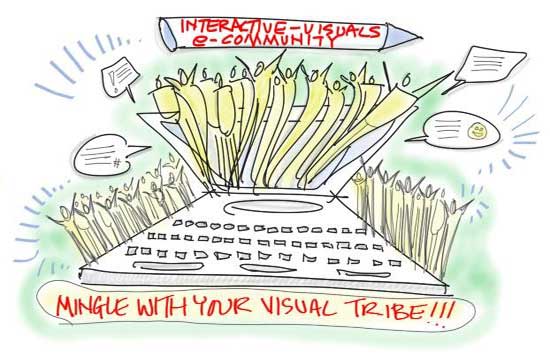 Are you a past grad of one of our visual programs?  If so, you qualify for entry to our new Interactive-Visuals eCommunity (a complimentary online forum for grads of our various visual programs).
My assistant, Patricia has sent invites to all known grads. Contact her at admin@shift-it-coach.com if you can't find yours.
Introduce yourself to the fascinating folks from across the globe who, like you, are weaving visuals into your work and mission. Share resources, receive support and mingle with your Visual Tribe!
---