Spring has sprung here in beautiful Victoria, British Columbia, Canada. Being a dog owner I have to be outside several times a day regardless of weather. We had an extremely mild winter this year so it wasn't that bad in the scheme of things. But nonetheless I sure LOVE IT when spring comes and the walkin' is easy and bright.
Here's my and JJ's usual stomping grounds … hi, Terry if you are reading this (when they aren't snowbirds down south I often run into Terry and her husband Martin on this popular walking trail).

With Spring comes Visual Coach Certification … so this week I've been fielding last-minute registrations for this innovative program for Process Professionals who work with individuals, partners and small groups.  To quickly integrate 'working visually' and a suite of 30 visual coaching/counseling moves into your process toolkit.  The new 2016 Visual Coach Cohort starts this upcoming Tuesday.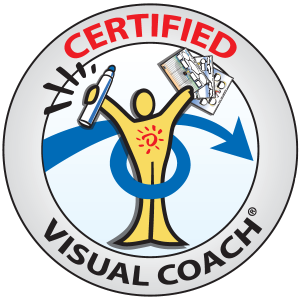 If you already have the two pre-requisites we can still squeeze you in under the wire.
If you don't have the pre-requisites, we can also squeeze you in under the wire, but know that you'll need to juggle some additional study this spring and summer to get fully up to speed.
Keeners do this each year when they stumble upon this program and want to get in now rather than waiting a year.
If you need more time, no problem, check out the extended Combo Package … do your prep this year then join us for the 2017 cohort after that.
In addition to Visual Coach Certification my other spring courses are trucking along nicely. Registrations for the upcoming in-person Fundamentals of Working Visually in beautiful Victoria, British Columbia, Canada are strong … still on Early Bird until the 18th with 7 spots left. Plus the 2 day Magic Marker Retreat which follows has 2 spots left (act quick to claim for you).
I'm constantly coaching all sorts of Process Professionals, including up and coming Graphic Recorders (scribes). So I've written today's article for them … "Graphic Recorders: How To Build a Thriving Practice".
Yours in SHIFTing IT,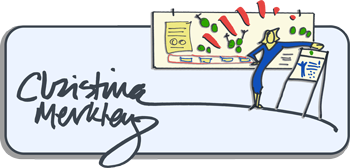 The SHIFT-IT Coach
& Process Skills Mentor