Life continues to be busy in a great way.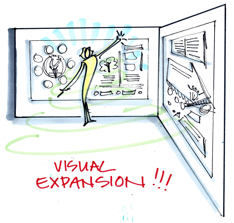 Current Visual Skills Class: The 9-week online version of Fundamentals of Working Visually is winding down … they have now experienced all four ways of working visually and have learned about documentation methods. The final weeks we discuss the business development, brand/identity and marketing sides of the visual process field, which is applicable to both internal and external practitioners alike. And also the mindset and attitude side of this game – ya gotta have those functioning well too in order to be successful at this work.
Practice Client Search: Our 2016 cohort of Visual Coach Certification is up and running. A wonderfully diverse group of Process Professionals who are learning 30 visual moves for their client work with individuals. They are searching for Practice Clients to facilitate through The SHIFT-IT Visual Coaching System and also their own moves too. If interested, write admin@shift-it-coach.com. Good opportunity for anybody in transition and a great way to get the SHIFT-IT pre-requisite if you want to become a Certified Visual Coach down the road too.
Upcoming In-person Courses: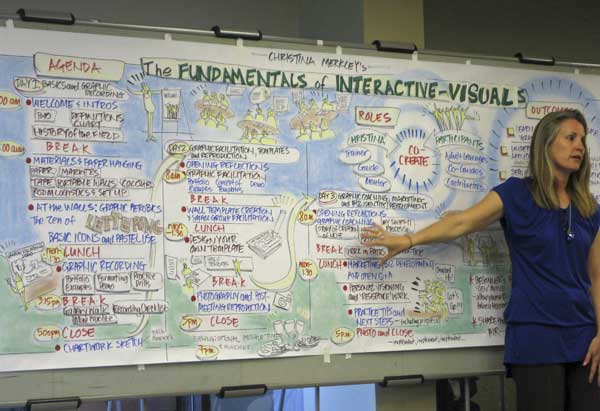 The annual in-person courses held in beautiful Victoria, British Columbia, Canada are coming up fast.
The Early Bird ends this Monday for Fundamentals of Working Visually that runs June 2-4. There are 4 spots left. Right on its heels is Magic Marker Retreat on June 6-7 with only 1 spot left. Act fast to secure your spots and also take advantage of low Canadian currency!
Me and JJ: In Search of New Digs:

Well, I knew this day would come. A few years ago I bought my work/live studio on the edge of Victoria's downtown. Problem is that downtown is growing, including the digital district that my street is on.
Which is all good news in the long-term, but in the shorter term it means construction right outside my door as the block next to me gets demolished and rebuilt with a funky new design.
JJ (my trusty 4lb Yorkie) and I can't run SHIFT-IT School from this location until the dust and noise settles to reasonable levels. So we are considering our options.
A. Do I find a quiet place during the day that I can run my biz from with JJ on my lap? Anybody out there have an office, home office, or other suitable room locally I can use during the day, that has good internet?! If you have dogs, I'll happily walk yours too!
B. Do I rent my studio and find a location I can both work and live from?  Victoria's rental market is so tight that I'm pretty confident I can rent my studio during the construction phase to someone who doesn't care about noise during the day.  The challenging part is finding a replacement home with good internet that allows a tiny dog … that I can also paint from.  If you might have something, do let me know!
C. Or, do I hit the road and have an adventure of staying with various friends until it's safe to return? Conducting business via 'laptop lifestyle' as I travel from place to place. Bit challenging when I add a soft-top convertible to the mix (no snow) but the feel of adventure in this one is kinda refreshing. Be a stop on the tour?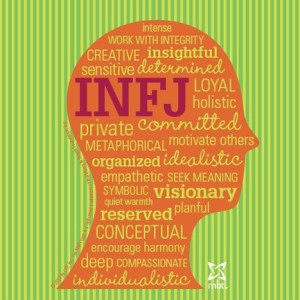 I'm an INFJ on the Myers-Briggs … so the "J' of wanting clarity on my next steps is kicking into gear.
If I rent my studio out, will probably do so in August or early September, so same dates for finding new home overall.
If I stay and find somewhere else to conduct business during day light hours, then November is the target date to find that space by.
We'll see if including this in the eZine stirs up any interesting options … hope so!
As for an article, I've decided to focus on something that always settles my energy when it needs it … the beauty and healing power of sound and frequency.  Just some quick shares on various sound modalities and resources for those who also appreciate vibrational assistance.
Yours in SHIFTing IT,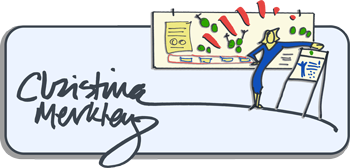 The SHIFT-IT Coach
& Process Skills Mentor