This issue of The SHIFT-IT eZine is publishing a bit late because … I was very tired!
The annual finale of SHIFT-IT School is the back-to-back Visual Skills courses offered in beautiful Victoria, British Columbia each June. My chance to gather wonderful people from across North America (and some even further) and train them in effective visual process work with groups and individuals. And introduce them to one another – no, you are not alone, you belong!
2016 Cohort: Fundamentals of Working Visually
These are POWERFUL experiences for everyone, myself included. An opportunity to roll up the sleeves, roll out the paper and let the markers, pastels, spirit and creativity fly. Helping each person determine where on the visual process spectrum they best fit and how to graft their new skills onto the background given where they wanna go. It's alchemy!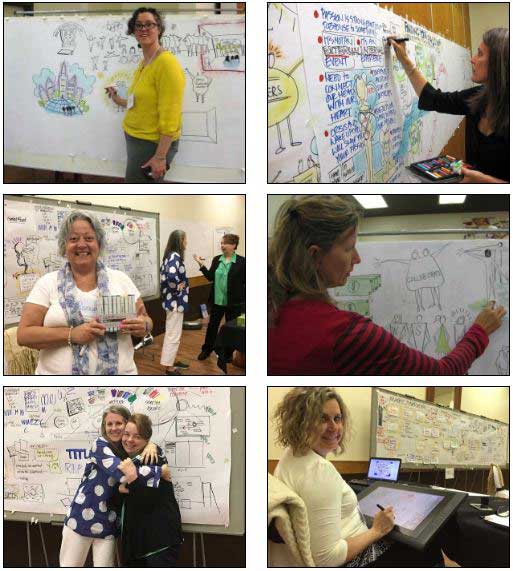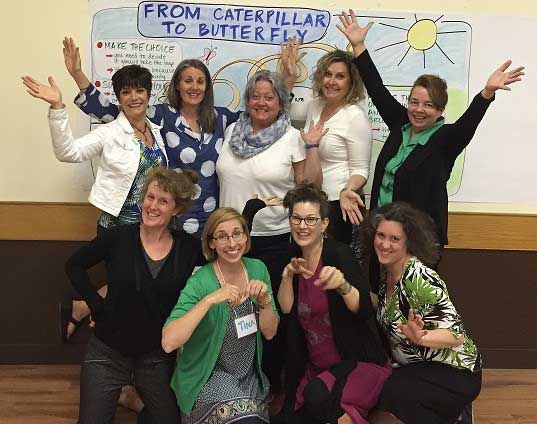 2016 Cohort: Magic Marker Retreat
I'm always extremely impressed and appreciative of those who make this journey. The journey of getting here, going through the training days, and the journey that follows afterward. It can ultimately be a revolutionary journey. Heart and spirit warriors in the days of digital and artificial assimilation … and honorable endeavor in my eyes.
I write more about the warrior and revolutionary themes in the article to follow. A book review of sorts about "Spirconomics: How a Hidden Demographic Will Reshape the Emerging World". The latest from Marcia Schafer, an author and activist I've followed for years.
Yours in SHIFTing IT,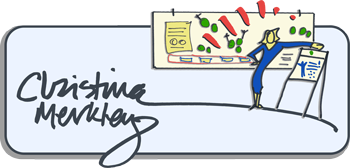 The SHIFT-IT Coach
& Process Skills Mentor