Shares From My Summer Vacay
Audio Version: Click Player to Stream or Right Click on Link to Download. For full Audio Library of Past Messages, Click Here

I'm busy running SHIFT-IT School for most of the year.  August and early September is a chance to take a break from my usual schedule and squeeze in some travel and exploration before my own classes start up again. I really relish the chance to break away from the computer and take some 'in-person' trips.
This season I had two opportunities to attend events as a participant, which is a rare treat given I'm often the one holding space for others. One was a conference in Mt. Shasta, California and the other a workshop in Seattle, Washington. I thought I'd share some thoughts from each as both were rather unique and provocative experiences.
Event One: Mt.Shasta Secret Space Program Conference
Last issue I mentioned I was on my way to the Secret Space Program Conference in Mt. Shasta with my friend Laura Leon (who's also a colleague, we do joint energy work sessions). From my 'Note From Christina' above, you'll get a sense of the raw location and conditions (takes a lot to get me to go camping!).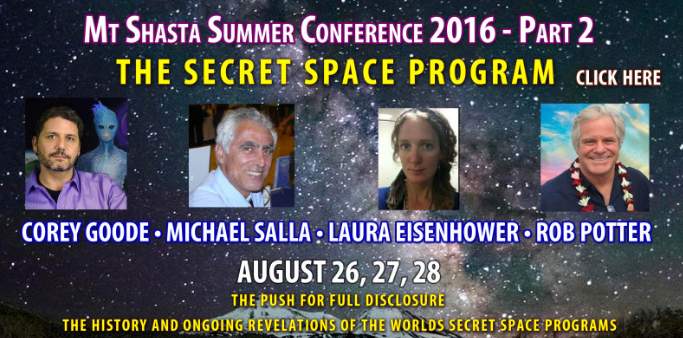 This conference, and others like it, explore the structures that exist on our planet and attempts to piece together what is happening in the larger picture and why. And how 'regular' people can navigate within and maybe even change those systems.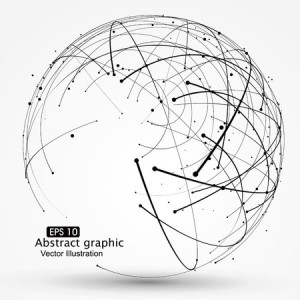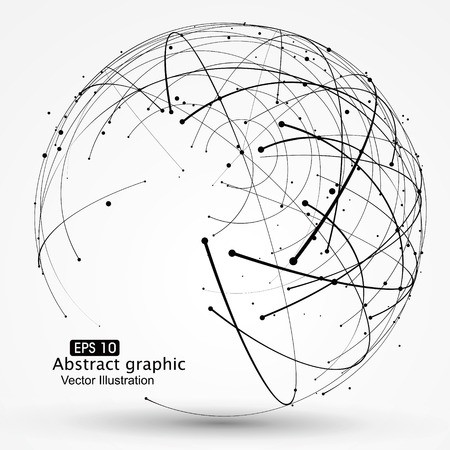 My interest in these topics is multi-fold. As a long time Graphic Facilitator I've been in many, many, many different kinds of rooms in various industries across several countries over the two plus decades of my process career. I've worked with all kinds of people trying to solve all kinds of problems. And as a coach, I work with people shifting their lives (work, finances, relationships, health, etc.).
In all of these process settings one inevitably bumps up against the larger system or matrix that we are all embedded in. Sometimes there is wiggle room and space to move about in (to make changes that last and benefit) and sometimes there isn't (structures are entrenched and seemingly not going to budge).
I've always been fascinated about those parameters and edges that one bumps up against. What are they? How did they get there? Why are they there? Do they really serve us? Or are they unfair and hamper people individually and collectively in making changes that it would seem should happen?
Another reason that I attended stems back to my encounter with light orbs back in 2009 (click here to read that fuller story which I've shared previously). Since that time I've been seeking answers for what occurred, particularly because my kundalini energy awoke as a result of those strange encounters
Attending events like this SSP conference is a way to continue to research my encounter and interact with others who have experienced similar things. I don't always agree or resonate with everything and everyone I meet, but I do appreciate the opportunity to talk, discuss and contemplate various approaches, concepts and theories. Helps me to determine what personally makes sense to me and helps me orient my work and life … how I want to be spending my precious time and energy.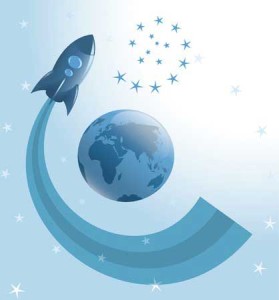 The whole premise of this conference, and others like it, attempts to piece together the kind of technology and knowledge that classified programs within the military/industrial/academic complex have and how they are being used. The speakers at this conference believe that technology has reached such a sophisticated level that we in essence have a split between the bulk of humanity and a breakaway component of elites who are using advanced technology and knowledge for their own benefit on earth and throughout our solar system.
I've been following some of the speakers for a while now (Michael Salla, Laura Eisenhower and Corey Goode). Corey Goode has emerged the last year as a significant whistleblower about the extent of the various secret space programs and other intelligences that exist in our universe (see Cosmic Disclosure on Gaia TV).
Both Laura and I were curious to see him as he steps out more publicly. We both felt he's a sincere and genuine person doing his best to present info he believes in. We just aren't completely sure about the picture he is presenting and are curious about who is backing that particular narrative. So we're taking a 'wait and see' approach as to whether the large data dumps of supporting info and other whistleblowers stepping forward will happen as he says they will.
Certainly a fascinating person to keep an eye on to help stretch one's paradigm about what our human race may indeed be capable of, with a little help from our 'friends'. And how that trickles down to you and I and how we live our individual lives.
Event Two: Paul Selig (Claiming Truth: A Workshop in Alchemy)
I've mentioned kundalini earlier in this article. I've been in a persistent and steady kundalini awakening for about 4 years now. Thankfully I have good support to explain the energetic process that has been happening to me and to demystify some of the things that my body/mind/spirit system is now spontaneously doing (kriyas, sutras and other things, oh my).
A few months ago I stumbled upon the work of Paul Selig and made the reading of his four books my summer reading project. Paul is an esteemed playwright, author and teacher from NYU and Goddard College who also happens to be a gifted channel and intuitive after an awakening in his youth.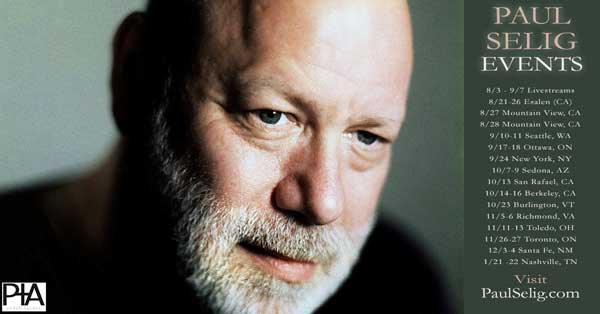 Prior to my kundalini awakening I had already had quite a bit of experience with channeling … having diligently studied the Abraham-Hicks material (with successful application to my work and life) and having co-built and co-run online programs with trance medium Sheila Gillette who brings through THEO. While not a 'channel' in the formal sense of the word myself, I do feel I am 'inspired' in much of my work, especially my SHIFT-IT Visual Coaching System and my private coaching and energy work with clients.
Paul's books build nicely on the spiritual work I've already been exposed to and combines really well with the energetic activations I've been experiencing with my enhanced kundalini. They also speak, in different vocabulary, to the research I've been doing on trauma, resistance and clearing blocks.
Paul's channeling method takes a bit of getting used to, as he repeats what he receives twice (first in a whisper and then again much louder). For that reason I chose to read his books first. But then, intrigued by what I read (and felt while reading as his work is very energetic) I wanted to experience him and his Guides in person. As luck would have it, when I checked his events schedule there was a weekend workshop in Seattle coming right up, so I registered and pretty much jumped into the car to catch it.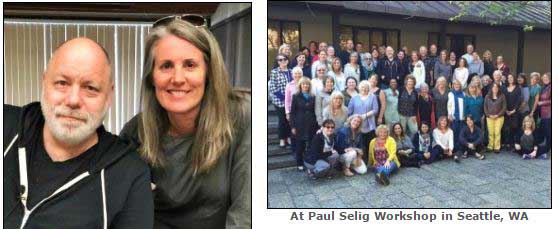 My friend Joel, who lives in the Seattle area, was able to come at the last minute too. I know Joel through an online community that we both used to belong to. He, like me, also has active kundalini and both of us felt strong activations through the length of Paul's workshop … all related to the topic of 'truth' and the alchemy of bringing truth down through your body into your everyday life. Must have worked given I'm so openly discussing these topics in the eZine, haha!
Paul's work seems to be really gathering momentum, as Seattle was one of his largest in-person workshops yet and his recent free livestream attracted over 1200 registrants. I recently had a private reading with him which was very useful and I will be attending his upcoming workshop in Berkeley next month. As I'm curious on where his work is going and am looking for continued support in the activations of energy work going on within me.
Closing Comments: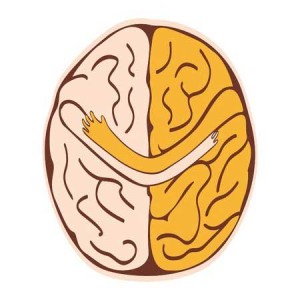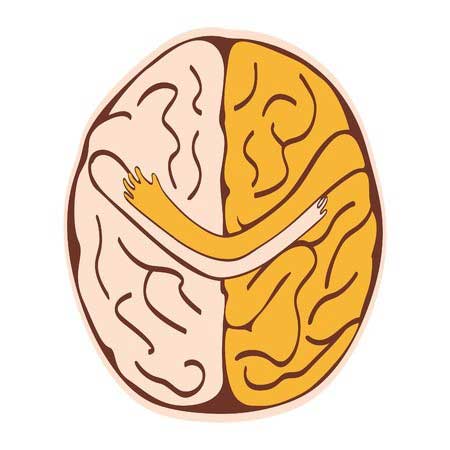 I'm not sure how much of what I have written in today's eZine is going to make 'left-brain' sense. And that's ok. Both experiences were more firmly along the right-brain spectrum of my work. And that spectrum is more oriented towards 'feeling' than thought.
Those of you who are a match for what I am writing about, I've left links embedded throughout so you can explore whatever you feel resonance with.
What I most wanted to convey was my delight at having some free time to pursue topics that are of interest to me. And my enjoyment of both the events that I attended even if everything experienced doesn't make logical sense, at least at this point in time.
Where this is all leading is still very open-ended. I'm along for the ride and curious about where it will all end up. For now, it's decidedly 'in-process'. Wishing you all the very best in your unfolding journey too!
P.S. Interested in these right-brain topics? Check out my upcoming online course Practical Energy Work for related curriculum.
2 Comments