I'm just about to get really busy, as the spring semester (my longest semester for SHIFT-IT School) is about to fully kick in …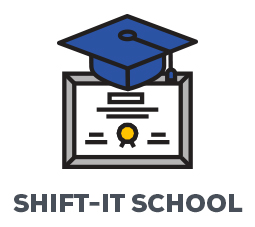 Classes Already in Play:
Practical Energy Work is completing from the fall, just a few more sessions left.  Spring SHIFT-IT Online is up and running with 3 out of 7 webinars completed.  Really wonderful cohorts with good folks from across the globe.  With these classes running on the same day, my Saturdays have a special sacred feel that I cherish … given the profound outer and inner work happening.
You all are doing great, keep going!
Classes Coming Up:
There are four other classes coming up this spring season. The online version for Fundamentals for Working Visually is just around the corner (come join us, we start Feb. 27th). The 2017 cohort of Visual Coach Certification kicks off on April 4th (apply now and get your pre-requisites done if you haven't already).
And, for those who want the special treat of training in-person (which I do only once a year) the public workshops in Victoria, British Columbia, Canada in June are filling up: Fundamentals of Working Visually (beginning level graphic facilitation) and Magic Marker Retreat (intermediate level graphic facilitation).
Canada's dollar remains low, so a great opportunity for Americans and other nationalities who have a stronger currency to get high quality training at a really good deal (check your currency against the Canadian dollar at www.xe.com).
Last Month's Mexican Retreat:
Knowing I had a busy season ahead of me, I participated in a New Year's Retreat in Akumal, Mexico to get myself physically, mentally, emotionally and spiritually ready for 2017 and beyond.  This was extremely good timing, as it was the week before the U.S. inauguration.  Boy was it an interesting experience to come out of that cocoon into the flurry of the larger world!

The New Year's Retreat was held by Bridget and Kirk Neilson, the father/daughter team behind Harmonious Earth, and their respective partners.  I chose to attend given Corey Goode of Sphere Being Alliance 's announcement that he and his partner would be there … feeling that important information, visioning and energy work would happen between all who heeded the call.  I wasn't disappointed and am still integrating the multiple layers of this unique experience.
Bridget and I will be doing a webinar on High Vibrational Food amongst other things for the Practical Energy Work class.

Bridget, bless her heart, hauled art supplies and we were encouraged to paint postcards of the highlights from each day. Boy, did it do my soul good to paint in the warm breeze next to the beautiful lagoon with the supportive conversations swirling. Anytime I need to find the feeling place of 'peace, beauty and community' I'll be able to summon this memory, ahhhhhhh.
As a dedicated Process Professional, with all the heightened energies and emotional swirl going on in the larger world … I'm working my various tools to keep myself in as grounded, balanced and calm a place as I can. For my own sake and so I can be of assistance to those I support.
I'm continuing to be fascinated by large and small processes that can help groups and individuals digest vast amounts of fast info and make clear decisions. These last week's I'm being pulled to deep process work that helps us own our projections and also to the challenging work of forgiveness and truth and reconciliation. So, I've decided to share a few resources and examples to shine some light on what is possible. They make me curious and optimistic and I hope they will be of interest and help to you too.
Yours in SHIFTing IT,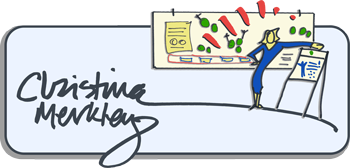 The SHIFT-IT Coach
& Process Skills Mentor