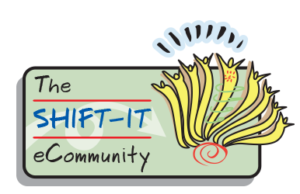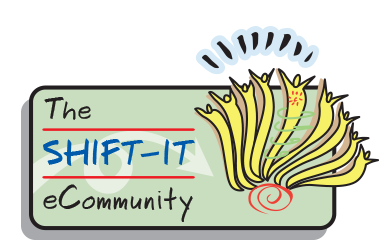 Hosted The SHIFT-IT eCommunity on the weekend – for grads of my Visual Coaching Courses (SHIFT-IT, Practical Energy Work and Visual Coach Certification).  After check-ins we did live Process Work with 2 members.
Our First Member has attended my Practical Energy Work course – therefore she has an 'AlphaMind' set up (an inner technology that allows greater access to her Right Brain / subconscious).  We used AlphaMind to communicate with her subconscious about her recovery from knee surgery plus her upcoming 3 week road trip with various GR gigs.  She got lots of inner support from her extensive AlphaMind crew (including Yoda!) and a reminder to 'Ask Us for Specific Requests' … which we did!
Our second member was in touch with her tendency to worry and catastrophize.  Knowing her (and also paying close attention to her specific words and energy today) I briefly explained Enneagram Type 6 and gave recommendations for further study.  We then progressed through a Focus Wheel – a technique from Abraham-Hicks, which helped soften and soothe her initial feelings and got her in touch with Faith, Courage and Taking Action. She narrowed her plan down to what she can do this year. And left feeling a whole lot better than she entered!
---
---
Next Drop-in Webinar for SHIFT-IT eCommunity is Saturday, April 6, 11am-12:30pm pacific.
---