Rhoda Draws and Christina Merkley are your hosts for a special sketching retreat in sunny Mexico!
Specifically designed for Graphic Recording / Graphic Facilitation practitioners and other creative beings who need to loosen up!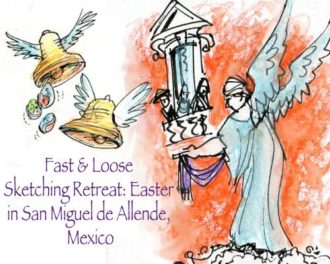 FAST & LOOSE
MEXICAN SKETCHING RETREAT
April 7 – 14, 2020
Semana Santa Festivities | Easter
Just 10 8 Spots
San Miguel de Allende, Mexico is a world heritage city with cobblestone streets, gloriously painted buildings, and murals.
It has a deep artistic heart and culture that artists from around the globe.
This sketching intensive is hosted during the Semana Santa festivities (Easter).
Giving us plenty of pomp and circumstance to sketch under live conditions.
A feast for the eyes and for the soul.
All with like-minded colleagues to talk shop with and partake in San Miguel's many pleasures.

To ensure a close retreat experience with plenty of individual attention, we are limiting this special experience to just 10 participants.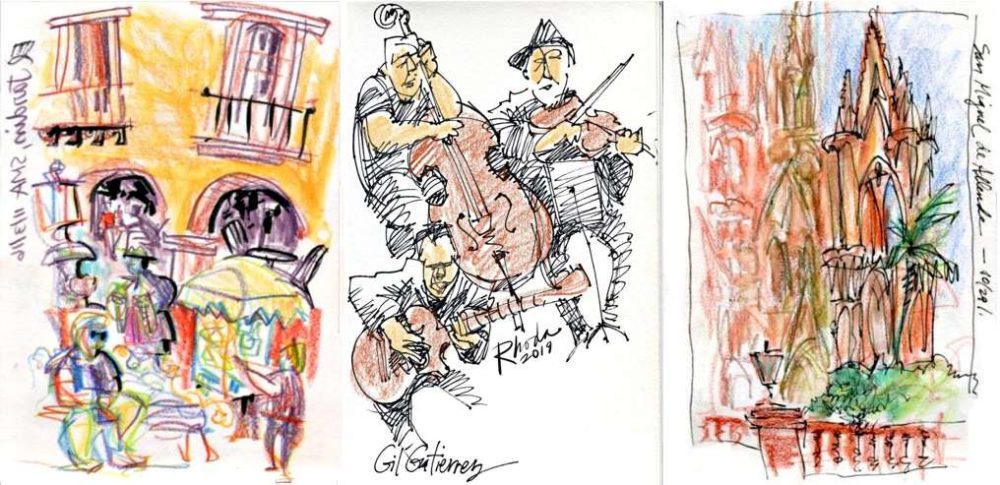 This retreat is designed for both new and seasoned visual practitioners and artists.
If you have no to little sketching ability, it's a crash course in design and sketching basics that suite the fast speed that GR/GF professionals need to work at.
If you are an accomplished artist, graphic designer or illustrator … it'll push you to loosen up and let go of perfectionism, so you can work more comfortably in live recording and facilitation settings.
We look forward to hosting you in Mexican springtime … creating wonderful skills to hold you in good stead and memories that make this life well lived!
Please secure your spot now and nab your solo or shared room in our cute haciendas.
Yours in graphic adventure,


P.S. 3-DAY ADD-ON: SHIFT-IT VISUAL COACHING RETREAT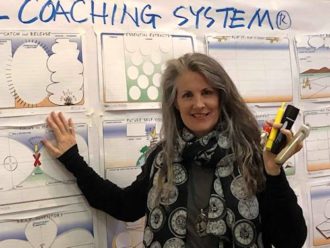 Want to extend your time in sunny Mexico?  Christina is hosting an additional 3-day retreat after the Sketching Retreat with Rhoda.
It's a Visual Coaching Retreat that leads you through her SHIFT-IT System®.
Excellent way for Visual Thinkers to doodle out your next chapter.  If you are interested in Visual Coach Certification, a fun way to get one of the two required pre-requisites.
P.P.S. SHIFT-IT School has other helpful in-person and online courses coming up too!  For full 2020 curriculum, click here.
---