I'm happy to announce that Rhoda Draws and I are hosting a week-long Fast & Loose Sketching Retreat in gorgeous San Miguel de Allende, Mexico in April.
The retreat is April 7 – 14 during the Holy Week festivities of Easter … giving us plenty of live pomp and circumstance to sketch in lovely springtime!

This experience is specifically designed for Process Professionals who work visually who need better sketching skills (i.e. Graphic Recorders, Graphic Facilitators and Graphic Coaches). Also for Artists, Graphic Designers and other creatives who need to let go of perfectionism to work in the live GR/GF medium or up their speed and instinctiveness in other mediums.
To ensure a close retreat experience with plenty of individual attention, we are limiting this remarkable experience to just 10 participants. Act fast to nab your spot and reserve your solo or shared room in our cute haciendas.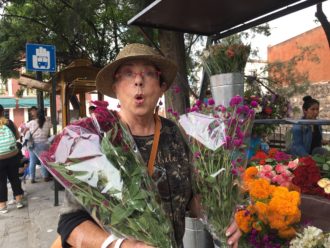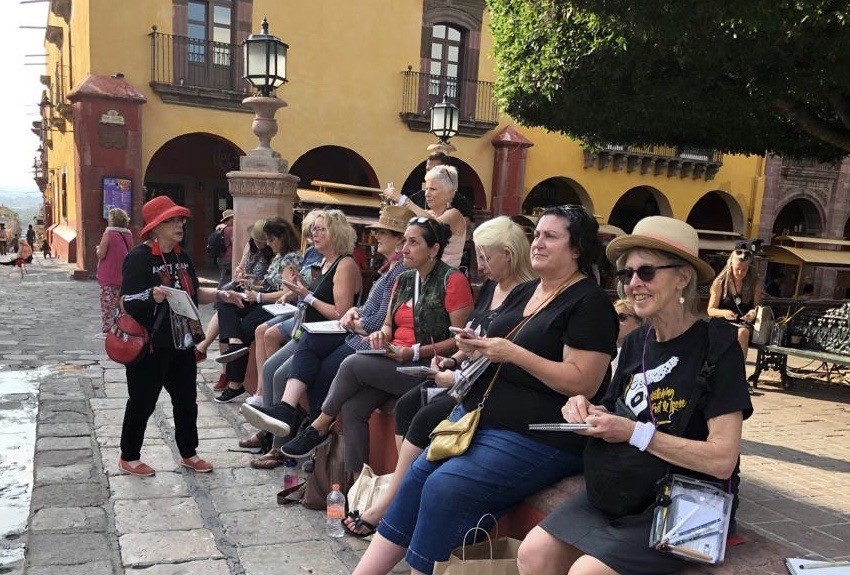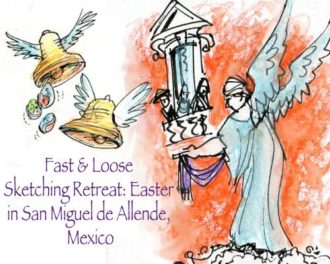 Just 10 9 Spots Left
*** FYI, this is our second retreat together and while we love offering them there is no guarantee that more will follow. So if you missed out last time, jump now if you want in! Your Inner Artist will thank you?
We look forward to hosting you in Mexican springtime!
Warmly,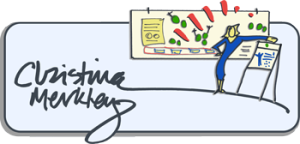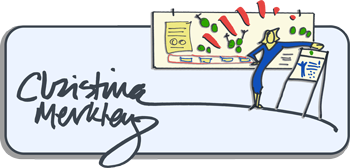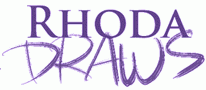 P.S. MORE FAST AND LOOSE SKETCHING OPTIONS
In addition to the upcoming Mexican Retreat, we have two other Fast & Loose Sketching options.
A Fast and Loose Home Study Kit where you can work through the full course curriculum at your own pace. And, a new online offering specifically on Heads and Hands. Rhoda is a specialist in caricature which is increasingly popping up in our field too.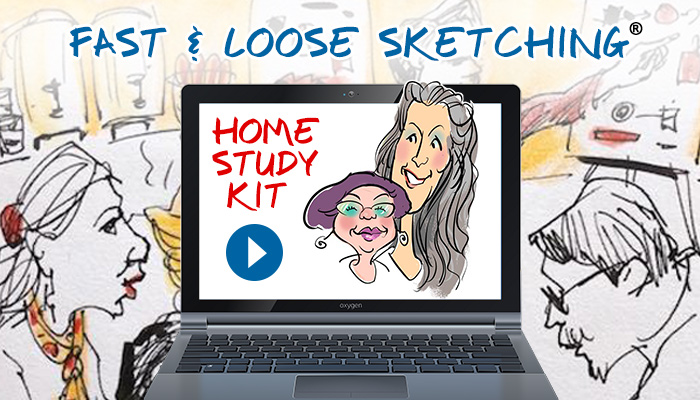 FULL CURRICULUM IN-HOME
STUDY KIT FORMAT
Work Through The Course At Your Own Pace In Your Own Environment. Deluxe Level Includes Private Coaching With Rhoda And Christina for Feedback and Support.
FULL DETAILS AND ONLINE REGISTRATION
---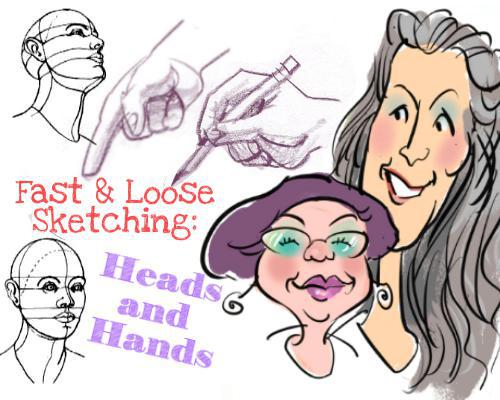 HEADS AND HANDS INTENSIVE
Deep dive into faces, hands, and caricature (Rhoda's specialty).  Deluxe members get 3 additional webinars and private coaching with both instructors.
ONLINE: 7 Live Webinars
Feb. 18 – March 31
Tuesdays, 4:30-6pm pacific
FULL DETAILS AND ONLINE REGISTRATION