Another Process Group is popping up.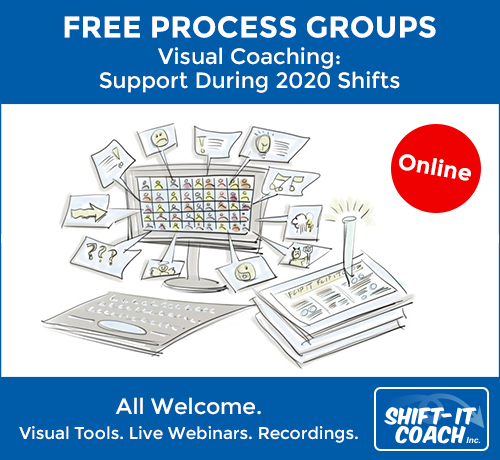 A productive place to deal with the amazing (and challenging) 2020 shifts in all their variety.
NEXT POPUP:
Tuesday, August 11, 2020
4:00pm Pacific North American Time
Convert To Your Time Zone HERE.
This is a supportive ongoing eCommunity committed to mature Inner Work. Anyone who sincerely wishes to participate is welcome. Pass along to any family, friends, or colleagues to benefit too.
MORE INFO AND ONE-TIME REGISTRATION HERE
Yours in SHIFTing It,




Christina Merkley, Process Professional
SHIFT-IT Coach, Inc.
P.S. Also see Recorded Visual Coaching Sessions for deep work with individuals.  Video Library of visioning, planning, emotional expression, and stabilization.  More added each week.
---