It's my pleasure to spotlight Marie Jacobi, who works in Germany, France and Switzerland as a Consultant and Coach … in German, French and English!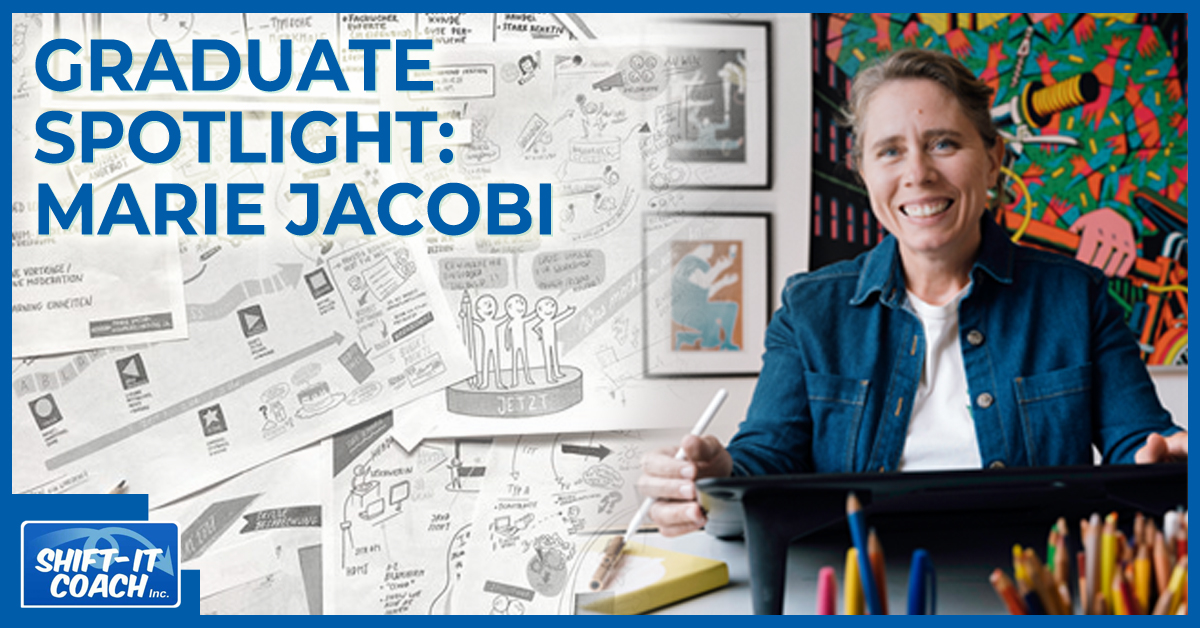 When Marie found me several years ago, she was already established as a very talented artist, illustrator and graphic recorder.
However, she was at a frustrating and confusing transition point.
In order to effectively produce the 'pictures' that her clients wanted, she had to more actively seize the 'process reigns' of her engagements and move beyond being the silent scribe.
She was finding it challenging to find this specific niche of mentorship in Europe. Given I had navigated this exact crossroads in my own career and have guided many others in it too, I was able to be of helpful assistance.
While private mentoring would have been one way to go about this, she opted to enroll in Visual Coach Certification. As she also desired to expand her offerings in one-to-one and small group work.
Marie has her own fantastic style, which wove wonderfully into the terrain we cover. Having recently completed mediation training, my SHIFT-IT System® with its 40+ tools gave her a broad range of additional process options.
"Visual Coach Certification was an intense 9 months. A real intensive. Full of Case Studies to study and then apply. Very strong program that requires a lot of work. I was impressed! Christina's process and tools are anchoring. They changed the way I think and talk to people … not just in the coaching setting but in everyday life".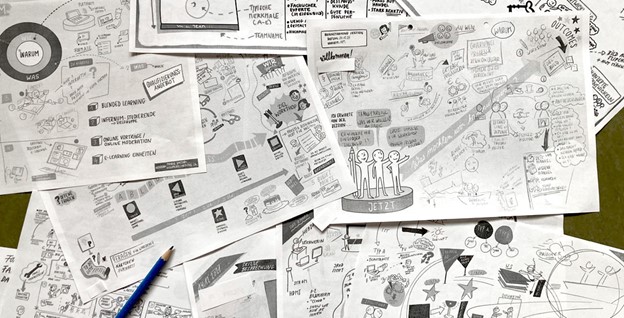 Marie works in-person and online and speaks multiple languages. She helps corporate clients see through their complexity and intimately does the same for folks in their own lives.
Thanks for finding me Marie, was a pleasure to assist on your journey. I'm delighted that you are now assisting others on theirs!
Marie Jacobi
Essen, Germany
https://www.visualrecording.de/