FUNDAMENTALS OF WORKING VISUALLY

For full course info see the course details page.
HOME STUDY KIT: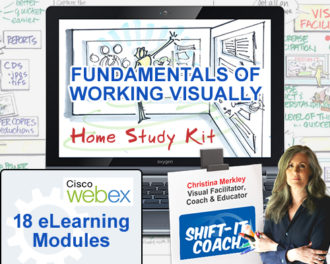 PANDEMIC PRICING: 50% OFF.
The Home Study Kit is available at any time.
Learn from your own location.  Study at your own pace.
Deluxe level includes 3 private coaching sessions with Christina Merkley. For feedback on assignments and integration of Visual Skills into your own environment.
---
PRIVATE TRAININGS and APPRENTICESHIPS: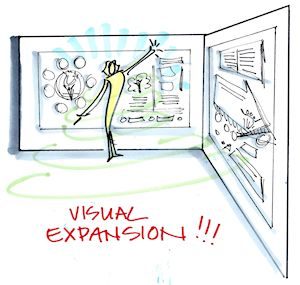 PANDEMIC PRICING: 40% OFF.
Private Visual Skills trainings with Christina Merkley in beautiful Victoria, British Columbia, Canada.
An in-depth Private Apprenticeship is also available.
Dependent on current Pandemic conditions and restrictions.
---
Policy Notes:
Fees are in Canadian Currency, see www.xe.com for current currency exchange rates. Your credit card company will automatically convert and place on your monthly statement.
Canadian residents are charged applicable taxes.
Payment plans include additional fees. The most economical plans are the one pays.
Payment Plans: First payment is immediate, then will automatically bill every 30 days from the date of the last payment until the plan is complete. Due to the timing of your registration, payment plans may run beyond the completion of the course. I know this, offer them as a convenience and expect my clients to honour their contractual agreements accordingly. Should you choose not to, know that your account will be turned over to a collections agency which could impact your credit rating for up to 7 years (so please use payment plans only if you have the ability and intent to fulfil them).
Refund Policy: Due to immediate access to class materials, there are no refunds given after purchase. In the event that you are not able to attend you may transfer your spot to another class or to the Home Study Kit.
Intellectual Property: The materials in this program are for your personal use only to be applied within your own practice.  You may not use my I.P. in your own trainings. If you are a coach or other helping professional who would like to use my SHIFT-IT Visual Coaching System with your own clientele, please see VISUAL COACHING CERTIFICATION for application details.
SHIFT-IT Coach, Inc. All Rights Reserved. Terms and Conditions.